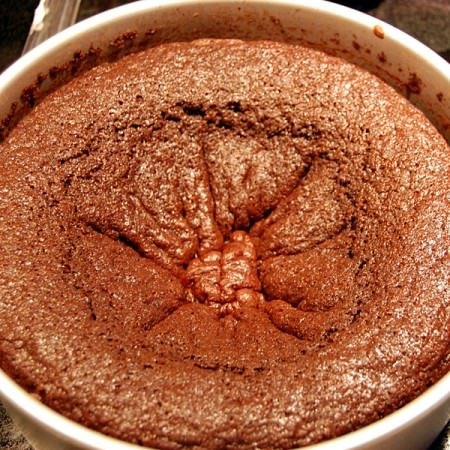 A few days ago, a reader used the "Ask Chef Bec" section of my site to submit a question, asking if I could help him figure out why his cake sank in the middle. It happened after he had removed it from the oven, but he also said it's happened during the baking process.
Has something similar happened to you? Unfortunately, it's happened to me a few times, and I even talked about it HERE.
Without being at the "scene of the crime", it would be difficult to pinpoint an exact reason why a cake sank in the middle, but if/when it happens to you, here a few reasons why it may have happened, and how you can
prevent it from happening again.