HAPPY MONDAY!  
I can't believe how quickly this day has flown by.  On one hand, I'm SUPER excited that this day will soon be over, because I start my new job tomorrow, and I can hardly wait!  On the other hand, this will be my last day of freedom for the week, so I probably should have been a LOT more productive.  3 loads of laundry and a stack of paperwork are staring at me...  Guess this is a good time for me to get distracted by sharing a couple of fantastic deals with you that I learned about earlier today.
You may already be familiar with The Prepared Pantry.  Since I stumbled onto their site late last year, I've been smitten and bit by the baking product bug.  The deals they offer are flippin' fantastic, and their shipping charges are completely reasonable, too.  Here are some of my current favorite deals of theirs:
This isn't typical Dutch processed cocoa powder, either.  This is some seriously delicious, premium quality cocoa powder!  Most of the brands sold in the grocery store have 8% cocoa butter content in them.  This brand contains 23% cocoa butter!  I used it when I created the recipe for my blue ribbon-winning chocolate cookies with Nutella ganache in the Domino Sugar holiday cookie contest...and I ended up receiving over $350 in bakeware as a result!  I can't really explain in words the extra depth of flavor that it brings.  It's rich and wonderful and you'll just have to try it for yourself. Right now, you can get a one pound bag of this cocoa powder for just $6.99.  It normally sells for $10.99.  That calculates out to $.44 per ounce.  To put into price perspective for you, an 8-ounce canister of Hershey's Special Dark sells for $3.65 ($.46 an ounce) at my local grocery store, and the quality isn't even close in comparison to the Ramstadt-Breda cocoa.  I bet it would be fabulous in a Devils food cupcake recipe!
Oh, and speaking of cupcakes, here's another great deal I found: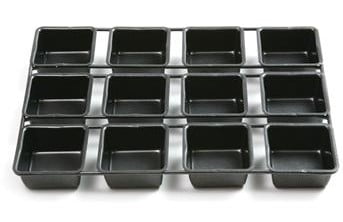 This cupcake pan looks AWESOME and so versatile!  Not only can it be used for cupcakes, but as the photos on the website show, it can be used for layered treats, brownies, or just about anything else bar dessert related.  I think it would even make adorable, kid-sized quiches or meat loafs.  Look how pretty these rose cupcakes are!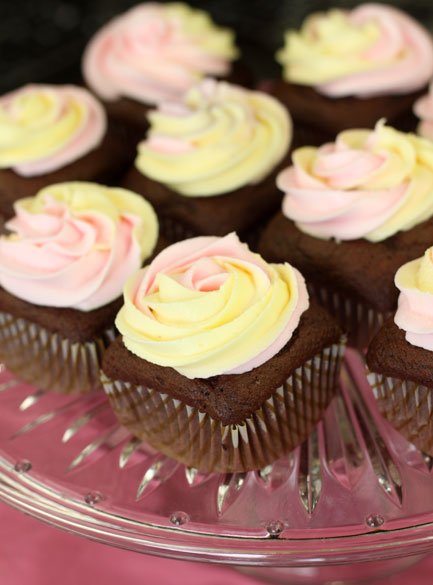 There are also a couple of FREE deals that they have going on.  There are always 2 or 3 freebies when I visit the online store and I can never decide which one I want to take advantage of, so I usually end up placing a couple of different orders so that I can get in on all of them!  :)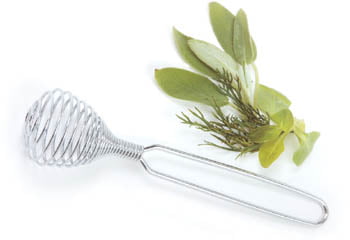 FREE Cinnamon Vanilla Sugar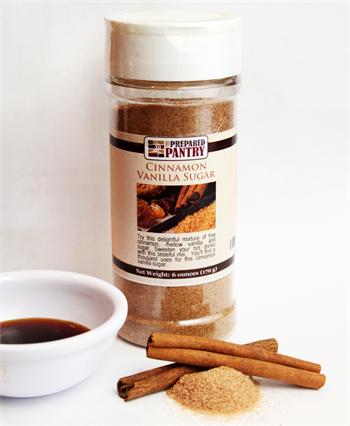 So there ya have it. A big ol' baking blowout! Please be sure to leave a comment and let me know about any fabulous Prepared Pantry deals you find, too. HAPPY SHOPPING!  :)
~BECCA~