FACT: I'm SO far behind in my posting, I feel like I need to go to a blogger confessional and ask for forgiveness. I'm sincerely sorry, you guys. I can assure you that my lack of quality content is not for lack of my adoration for and appreciation of you. I will do a better job on staying on top of the important things...like bringing you great recipes! I pinky promise!
Without further ado, here's a recipe just for you... HEY, I'm a blogger AND a poet...who knew?!

NOTES
This recipe is adapted from one I found on the lid of a container of Dannon Light & Fit Vanilla yogurt. I really appreciate their allowing me to gather inspiration and yummiliciousness from them!
Since I still have some True Citrus Crystallized Lemon on hand from when they sent me that lovely gift box of goodies a few weeks ago, I decided to use it. If you don't have any, you can use regular lemon zest.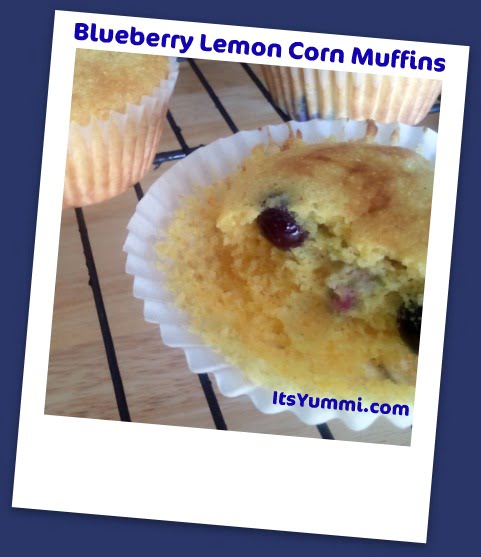 Blueberry Lemon Cornmeal Muffins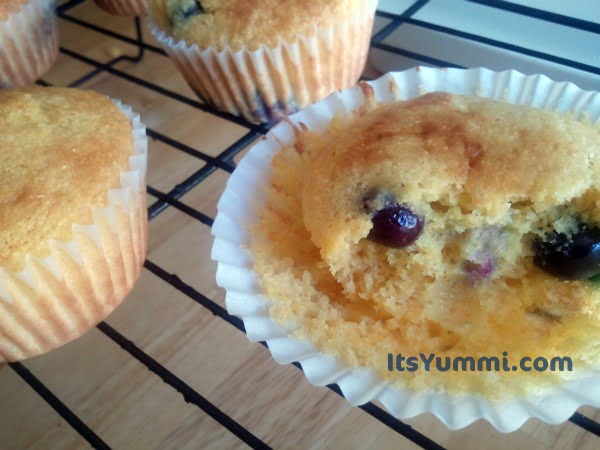 These moist corn muffins make a nice sweet treat!
WHAT YOU\'LL NEED
1 cup yellow cornmeal
1 cup all-purpose flour
1/2 cup granulated sugar
1 teaspoon baking powder
1 teaspoon baking soda
1/4 teaspoon salt
2 large eggs
1 1/4 cups Dannon® Light 'n Fit® Vanilla,nonfat yogurt
1/4 cup canola oil
1 cup fresh blueberries
1 Tbsp lemon zest, (Can substitute 1/2 tsp of True Citrus® Granulated Lemon)
HOW TO MAKE IT
Preheat the oven to 375 degrees F; (350 F convection oven)
Lightly grease or line 36 mini-muffin tins
In a medium bowl whisk together cornmeal, flour, sugar, baking powder, baking soda, and salt.
In a large bowl whisk together eggs, yogurt, lemon zest, and oil.
Add yogurt mixture to the flour mixture, and stir the batter until it is just combined.
Stir in the blueberries.
Divide the batter among the muffin tins, and bake the muffins in the middle of the oven for 20 minutes, or until a tester comes out clean.
Let the muffins cool in the tins on a rack for 3 minutes, turn them out onto the rack, and let them cool completely.
Notes
Each mini muffin = 2 Weight Watchers Plus Points
http://www.itsyummi.com/blueberry-lemon-cornmeal-muffins/
Recipe From: www.ItsYummi.com