This weekend has been one of the most difficult of my life. Something that nearly all of us will face at some point in our lifetime, but one that nobody looks forward to is saying goodbye to a parent. My mom just passed on from this world to a much better one, in Heaven. Since I live 2 hours away, work 3 part-time jobs, and am just beginning another full-time semester of classes at FVTC, I decided to drive down yesterday to say my final goodbyes to her. Little did I realize that just over 24 hours after I arrived back home, she would die. She's been sick with Parkinson's disease for almost 4 years, so it wasn't as though I didn't have time to prepare. Why is it, then, that my heart feels like it's been impaled by shards of broken glass?
The heart wrenching memory of seeing Mom's frail, limp body is almost too much for me to bear, but I know that life needs to move on. Along with many others things, my sweet Momma taught me that. I watched her strength and courage when my daddy died in 1979. Mom was only 45 years old when that happened. She didn't have time to stop living and grieve. She had 2 out of her 6 children still at home, who needed to be raised, and she needed to keep the Christian bookstore that she and my dad had opened 3 years earlier running, too. What an amazing woman she was, and what a wonderful life she lived!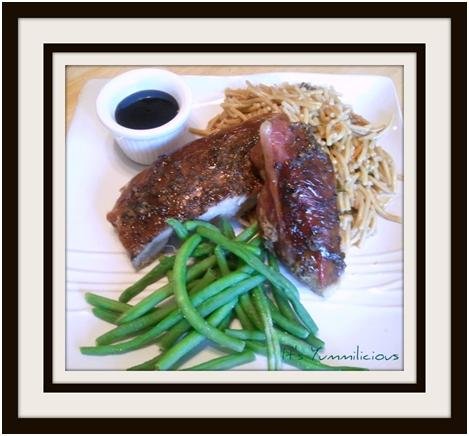 I can't stop living simply because my mom has done so. Life is too short to put any of it on temporary hold. "Momma duck" wouldn't want any of her "chicks" to live their lives that way. She'd want us to continue pursuing our passions and doing our best to make the world a better place in which to live. So I press on… bringing you another recipe of love. One that is so easy to make and so tasty that my sweet momma would definitely have deemed it yummi! I hope that you enjoy it…and that you are able to share it with someone you love. I'm hopeful that you'll do me a favor and remember to tell that loved one how much you appreciate having them in your life. Please do it today… because tomorrow may be too late.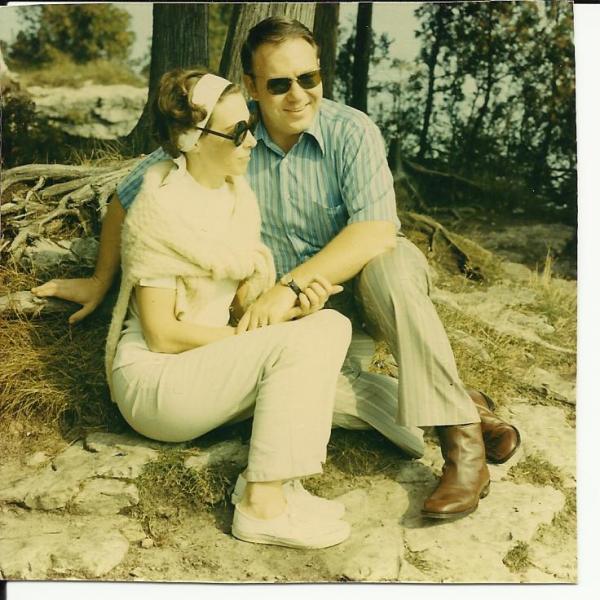 Chef Becca Heflin
This Recipe Makes/Serves: 6
Slow Cooker Boneless Pork with Balsamic Brown Sugar Glaze
A 5-ingredient, slow cooker fix for a tasty, inexpensive dinner.
15 minPrep and Rest time (if applicable)
8 hrCook Time
8 hr, 15 Total Time
Ingredients
2 pounds boneless pork (loin, chops, or country ribs work well for this recipe)
1 teaspoon ground sage
1/2 teaspoon Kosher or sea salt
1/4 teaspoon ground black pepper
1 clove of garlic, crushed or minced
1/2 cup of water
1/4 cup frozen orange juice concentrate

FOR THE GLAZE:
1/2 cup brown sugar (either light or dark will work)
1/4 cup balsamic vinegar
2 T. low sodium soy sauce
1.5 Tablespoons cornstarch
3/4 cup water
Instructions

FOR THE PORK
Turn your slow cooker on to low and place the lid on it so that it can warm up while you're prepping the pork.
Crush or mince a clove of fresh garlic. Depending on how good your knife skills are, this can be achieved in a few ways, but the simplest way is to use a In a small bowl, use a spoon to mix the garlic, sage, salt, and pepper. Give the pork a nice massage with it and then place it into the bottom of your slow cooker. NOTE: If you're using pork loin and a small slow cooker, it's perfectly OK to cut the loin in half or even thirds if you need to. If you're using boneless chops, try to keep them in a single layer on the bottom of the cooker if you can. This will assure that they all cook evenly. Otherwise, stack them as necessary.
Combine the orange juice and water and pour it around the pork.
Cook on low for 7-8 hours, or until the internal temperature of the pork reaches 145 degrees.

FOR THE GLAZE
When the pork has about 60 minutes of cooking time left, it's time to make the glaze.
Place 1/4 cup of water into a glass measuring cup. Add the cornstarch to it to form a slurry (a slurry is a thickening agent that will help your glaze to coat the pork beautifully.)
In a medium saucepan, add 1/2 cup of water, the soy sauce, vinegar, and brown sugar. Add the cornstarch/water slurry, and whisk to combine. Gently simmer (don't boil or you'll burn the glaze to the bottom of your pan) over medium heat until the glaze has reduced and is thick enough to coat the back of a spoon.
Brush the glaze over the pork every 15 minutes for the final 45 minutes of cooking time, and then use the remainder of the glaze for serving with the pork.
http://www.itsyummi.com/boneless-pork-with-balsamic-and-brown-sugar-glaze/
All Rights Reserved 2016; Its Yummi (www.itsyummi.com) - This recipe may not be distributed, sold or used for any commercial purpose (including sharing on social media platforms). The ONLY authorized use is by to share an IMAGE ONLY along with a link to the blog post on itsyummi.com where the recipe can be found.
Please be careful when you remove the pork from the slow cooker, as it is very hot. Transfer it to a cutting board and let it rest for about 10 minutes before carving it to keep the juices inside of the meat. Use the resting time to steam up some fresh green beans, finish setting the table, or simply to call a loved one and tell them that you're thinking of them.
NOTE: If you're too busy chasing your children around the house, feeding your pets, fixing yourself and/or your loved one a welcome home cocktail, or you are just too danged tired to remember to glaze the pork, there's no need for panic… The pork will taste just as wonderful if you simply use the glaze when serving.

See? Life really is yummi!