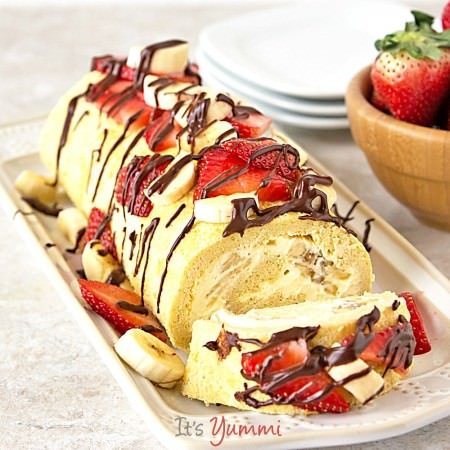 If you've been around this blog for a while, you know how much I adore lightened up cake recipes. This banana split cake roll recipe is from The Better Homes and Gardens cookbook, Skinny Dinners. With just 168 calories a slice, it's a recipe you'll crave over and over again!
When I'm craving desserts, but I'm trying to keep the calorie count down, I don't want a dense piece of cardboard-like cake. I need something that'll make me feel like I'm indulging and being a little bit naughty.  This banana split cake fits that bill…  Perfectly, I might add.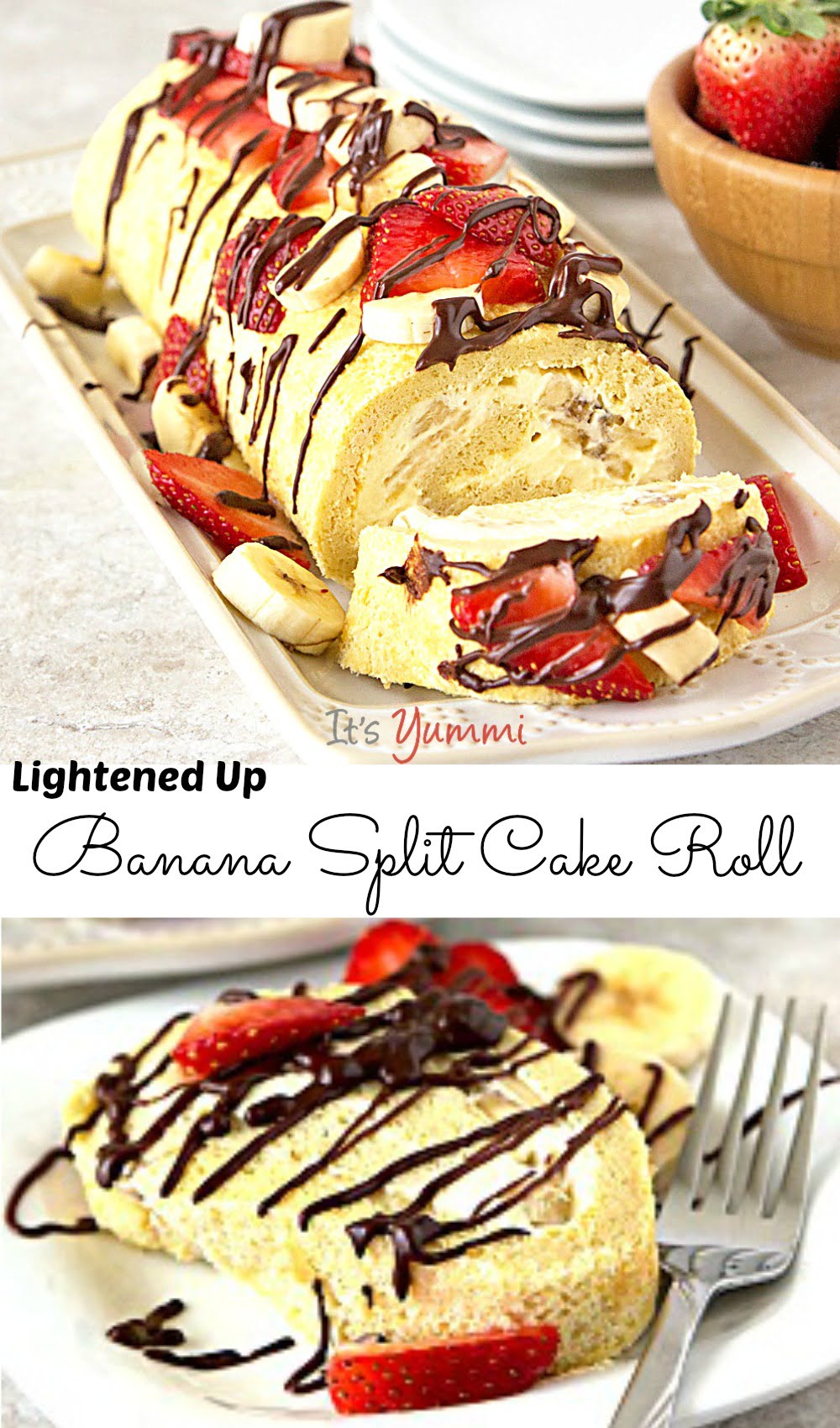 I mean, seriously… How can you possibly go wrong with a light vanilla sponge cake that's been filled with fluffy, sugar-free whipped cream, sugar-free vanilla pudding, and sliced fresh fruit, then rolled up and drizzled with chocolate ganache? Click here to get the recipe!