Comfort food doesn't get more delicious than this recipe for broccoli cheddar hashbrown casserole with ham. It's not just delicious, though, it's easy to make, too!  You can prep it ahead of time and refrigerate or freeze it until you're ready to bake it up.  Saving time, for the big win!
The holiday rush is over, but that doesn't mean my life has slowed down. Truthfully, the week between Christmas and New Year's is more busy for me than the pre-holiday craziness. That's mainly because Brian and I don't exchange gifts or have company to serve a meal to at our home, so we're able to sit back and enjoy the holidays a bit more.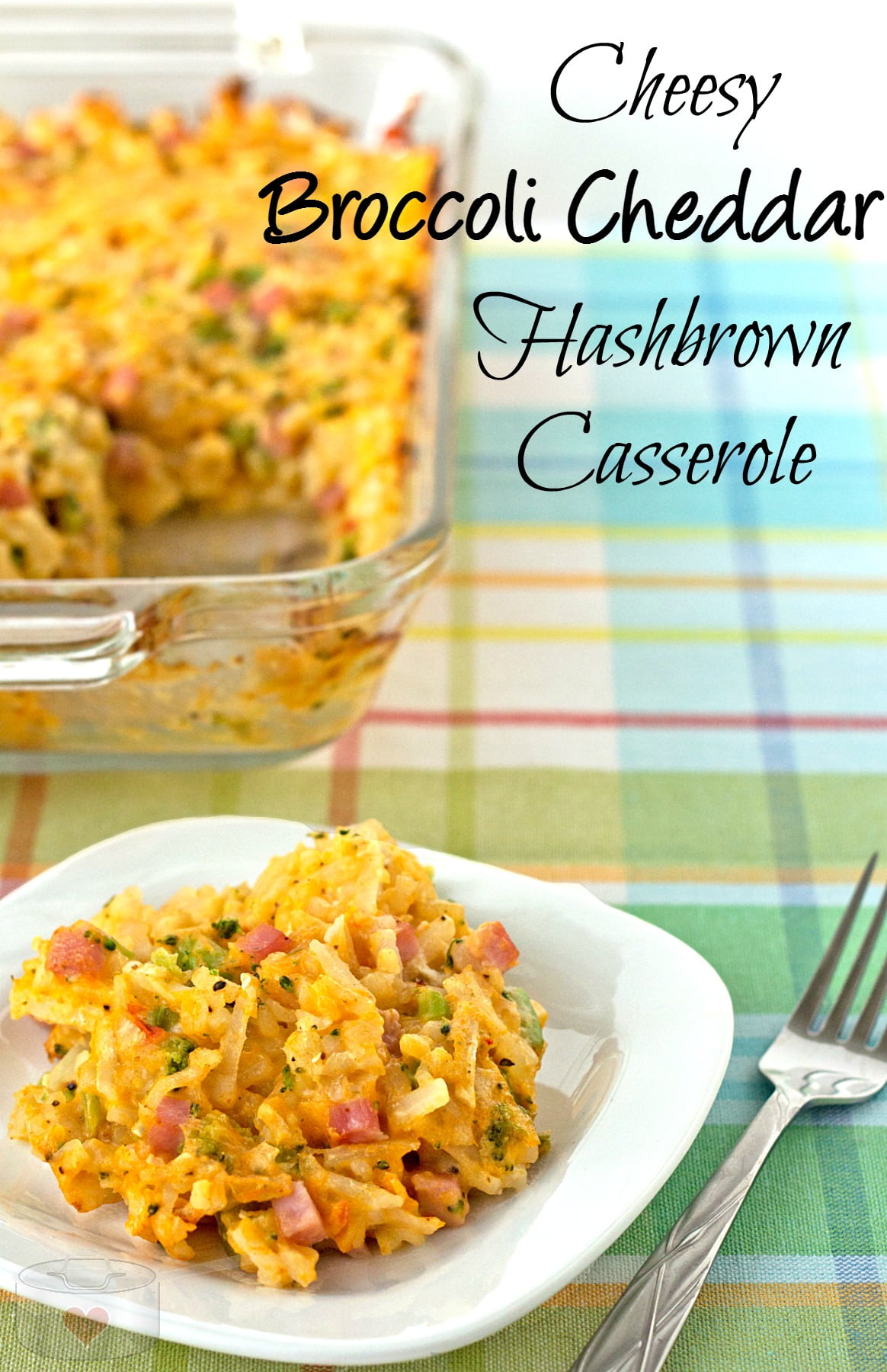 After the holiday is over, though, I start my end of the year book keeping and goal planning for the new year.  Right about now is when things get a bit crazy for me, because I realize that I have less than 2 weeks to get "my house in order".  I simply don't have time to mess around in the kitchen, so I rely on casseroles like this one.