Disclosure: I'm a member of the Collective Bias®  Social Fabric® Community.  Keeping in theme with my Healthy Ways Wednesday series, #WeightLossWednesday group, #LMWLchallenge, and my #FitBy50 program, I did research on adult immunizations at Walgreens, and I will be compensated for this post as part of a social shopper insights study for Collective Bias and their client.
Have you ever driven by a local business, permanent sign or billboard on the highway, or even a popular landmark so many times that you actually stop noticing its existence?  It's happened to me many times. Case in point: I made a trip to my local Walgreens a couple of days ago to research what adult immunizations and vaccines that are offered there, and to learn more about their #GiveAShot program. I only live a mile and a half away from the location that's closest to my home, but it's on a congested street that's filled with strip malls... there are businesses as far as the eye can see. I've made a mental note of every new restaurant that's popped up lately, yet why is it that I never noticed that there's a church planted smack dab in the midst of drive-thrus?!  Perhaps it's because I'm really good at taking the important things in life for granted...or maybe I just need a new pair of glasses.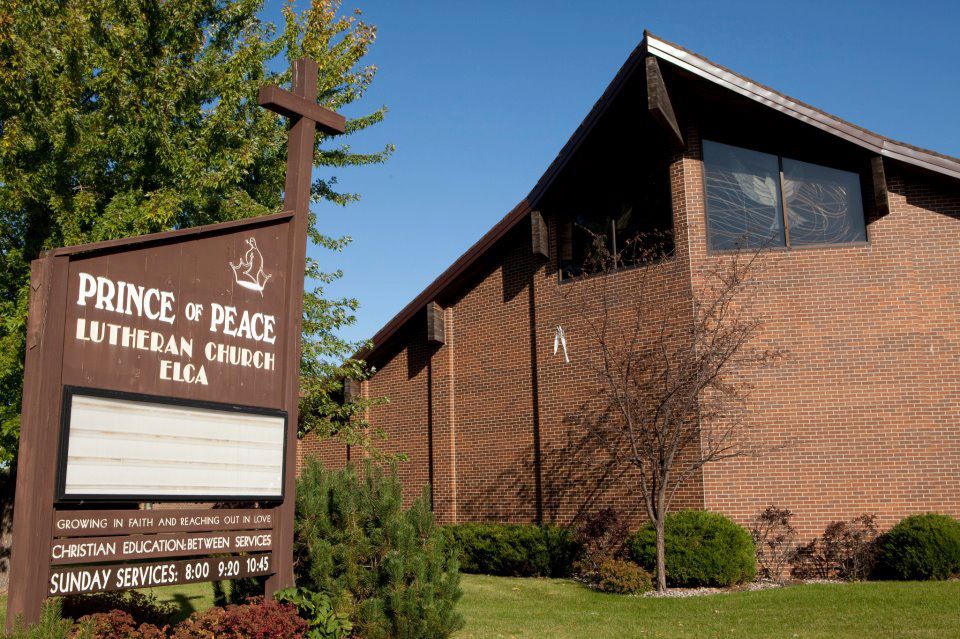 Adult immunizations and vaccines to help prevent disease are another important thing that I've taken for granted. Immunizations aren't just for infants and children, they're equally important for ADULTS to get. They play an important role in helping us to stay in good health, and in some countries, they're required for anyone who plans to travel abroad.
Since I'm working on a personal goal of being #FitBy50, immunizations are something I'm definitely considering, and because I don't make important purchases without doing proper research beforehand, I made a trip to the Walgreens Facebook page and to the store to learn more about what immunizations they offer.  I picked a GREAT morning to make my trip, too. The sun was shining down on me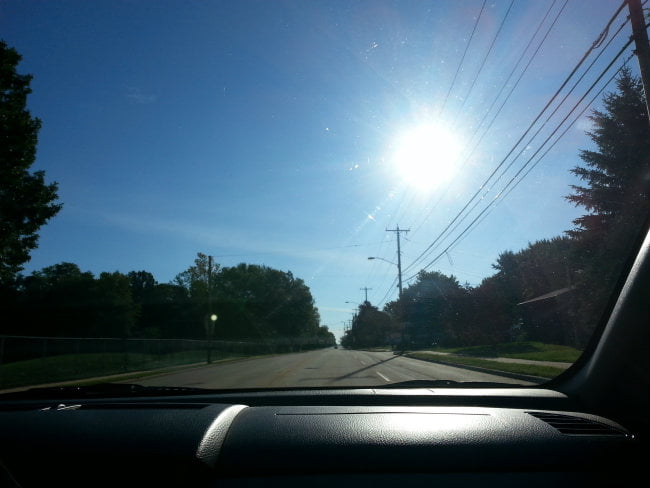 I arrived at the store just a few moments before they opened. I stepped out of my car and instantly noticed a group of signs along the road in front of the store. I took a walk over to check them out and was happy to find some of the immunization information that I had come looking for!
Once I was inside of the store, I walked toward the back corner, where the pharmacy and clinic were located. Before I got there, I paused to gawk at the shelves filled with HALLOWEEN merchandise. Walgreens must have ghosts, because a bag of candy corn mysteriously appeared in my basket out of NOWHERE.  I have absolutely NO idea how it got there, but I wasn't about to anger the spirits by putting it back on the shelf. NO, NO, NO!  I was FORCED to buy it. Call it ghostly presence pressure.
I made it to the back of the store and there was a big table in the center of the pharmacy area, filled with lots of great health information. I found a brochure that described all of the information I would need to complete my research.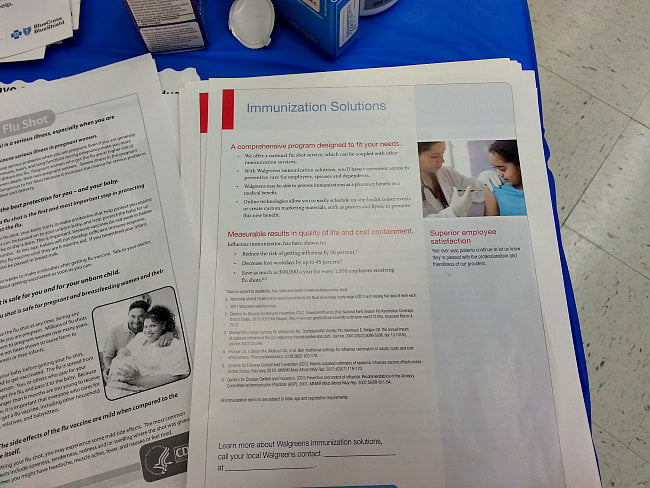 ADULT IMMUNIZATIONS AVAILABLE:
- According to reports and information issued by the CDC, you can reduce your risk of getting influenza by 56% and decrease lost days of work by up to 45%!
Pneumococcal (Pneumonia)
Zoster (Shingles)
Tetnaus/Diphtheria/Pertussis (Tdap)
Hepatitis A and B
TRAVEL IMMUNIZATIONS AVAILABLE:
Polio
Japanese Encephalitis
Rabies
Yellow Fever
Typhoid Fever
Getting immunizations at Walgreens is incredibly easy and convenient.  In addition, Walgreens has partnered with the United Nations Foundation's Shot at Life campaign. Until October 14, 2013 for every person who receives a flu shot or any immunization at Walgreens, they'll help supply a life saving vaccine to a child in a developing country. The message behind the campaign is 'Get A Vaccine. Give A Vaccine'. Together, this partnership will provide up to three million vaccines for life threatening diseases like measles and polio.  The best thing we can do for kids is to get a shot, and then we'll #GiveAShot!
You can learn more about Walgreens immunization solutions at your local Walgreens.  Stay healthy, stay happy!