I can't believe this day has finally arrived.  I've graduated from "kindergarten blogging" and have my very own self-hosted site!  Woo hoo!  Let's celebrate, shall we?
I've made us this beautiful cinnamon spice cake with maple cream cheese icing to assist in the celebration.  I was going to make my favorite autumnal delight, Dutch apple pie, but a celebration of this caliber deserves multiple layers of love…and frankly, lots of rich, creamy icing!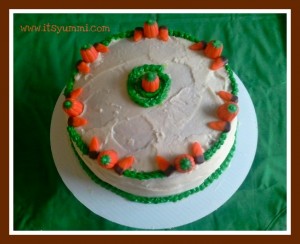 I'll share the recipe with you in just a bit, but first, I want to fill you in on all of the changes I've put into place.
Besides the new look, which I think perfectly describes me… whimsical, fresh, and fun, there are a number of other changes that will help you in getting the most out of this site.
For starters, I've got a brand new domain name, which should be much easier for you to remember (and type!)  Be sure to bookmark this for future reference:  http://www.ItsYummi.com
If you were a subscriber of posts for ItsYummilicious.Wordpress.com, you will need to resubscribe to keep receiving my new posts.  I apologize for the inconvenience.  You can subscribe easily by clicking the RSS icon at the top of this page.
Before we go on, let's have a slice of cake!  Yes, I'm sometimes impatient when I'm excited…please don't judge.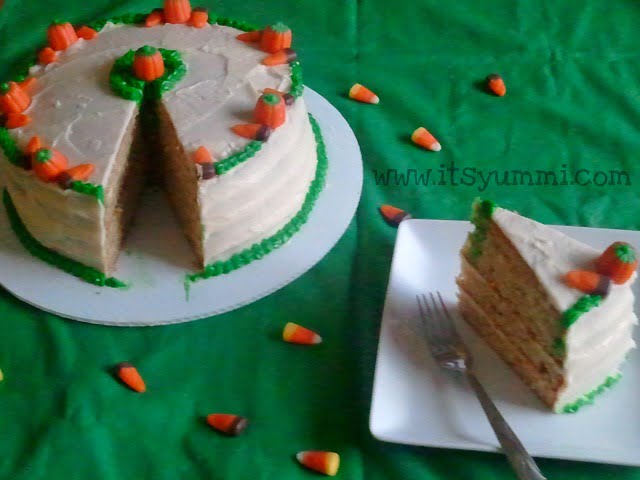 I've added ZipList capabilities to my recipes.  If you aren't already using ZipList, you are going to love it!  It allows you to store your favorite recipes in a virtual recipe box, which can then be shared with others and/or printed in recipe card or full page format.  The best part of ZipList is that it will create a shopping list for you based on the recipe that you want to make!  What a time saver that's been for me!
I've already shared with you that I'm going to be posting one recipe each week that will link to a current grocery store advertisement, as well as links to coupons for any of the recipe ingredients that might be on sale.  I'm hopeful that it will help save you some time and money, while providing your family with a healthy and delicious meal!  I plan to create a page specifically for the weekly recipes so that they are easy to find, but for now, I'll be creating them as a traditional blog post.
Another great change are the coupon and savings links that you'll find throughout the posts and pages.  Clicking on them will give you access to high value, FREE coupons, e-cookbooks, and other savings and coupon sites.  I've placed them here for you to use, so please take advantage of the savings!
If there's something specific that you'd like to see featured here on It's Yummilicious, you have a food/cooking related question, or there's a dish that you're looking for a recipe for, please don't hesitate to contact me at ItsYummilicious (at) Gmail (dot) com or leave a comment here.  Thank you SO much for your continued support.  I am SO grateful and thankful to have you here to share in the realization of my dream!
Now then…Let's have some more cake!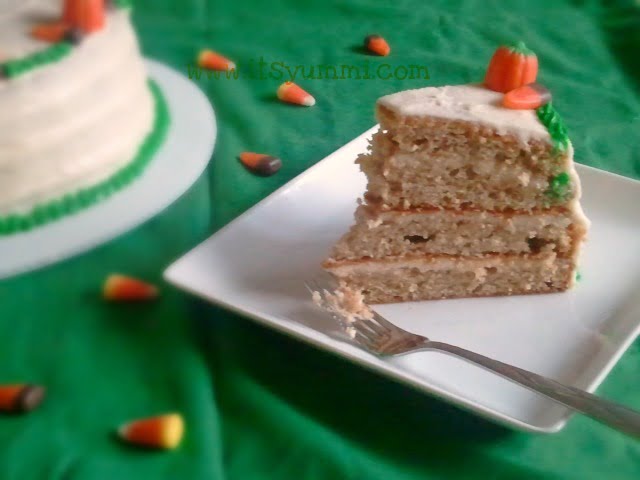 [amd-zlrecipe-recipe:3]