The relaxing weekend flew by and manic Monday has arrived once again.  I don't know about you, but I had a horrendous argument with my wake-up alarm this morning.  It kept ragging on me to get out of bed and I kept throwing insults back at it in an effort to get it to shut up.  Typical Monday routine...even if I AM a little bit excited about being able to FINALLY go back to work today.  2 weeks of R&R after my surgery is plenty, thank you very much.
Another activity that's par for the course on Mondays is the consumption of copious cups of coffee (try saying THAT 5 times fast!)  I always need an extra jolt or twenty of caffeine to help me get my Monday motor running.  If I'm still standing at lunch time, I might stand a fighting chance of making it through the rest of the day.  I think I'll make it a sure thing by grilling up one of these bad boys today...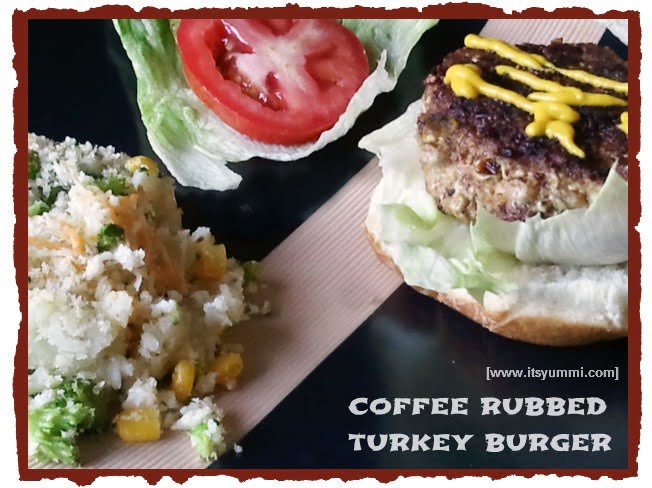 If you're shaking your head in disgust at the thought of mixing coffee with a turkey burger, let me assure you that it's anything but disgusting.  Giving your burger a massage of spices that are a little bit smoky, a little bit spicy, and a whole lot of rock 'n roll is nothing short of yummilicious!
To find out how you can fix up one of these healthy and oh-so-delicious burgers for yourself, head on over to Food Thoughts of a Chef Wannabe, where I've written a guest post for my friend and amazing food blogger, Chris, that includes this very recipe!  SEE THE RECIPE HERE