I bet I can guess what you're thinking.
YES, I remember what I said about pumpkin recipes.  My problem, however, is that I'm a frugal girl who hates to toss away perfectly good food, and as I was cleaning out the fridge the other day, I found a partially used can of pumpkin hiding in the back. It was calling my name and I couldn't say no. So I combined it with some tart Granny Smith apples, (which are my latest obsession), and with the assistance of McCormick, this comfort food soup sensation was born.
Let's review:
THIS: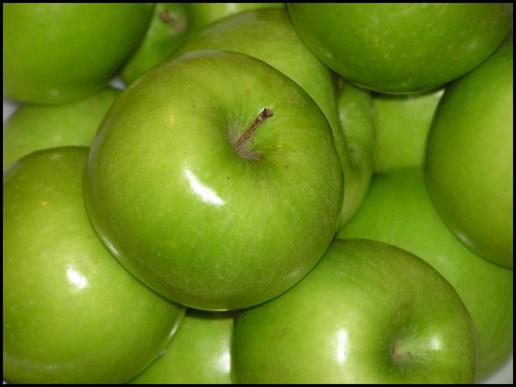 PLUS THIS: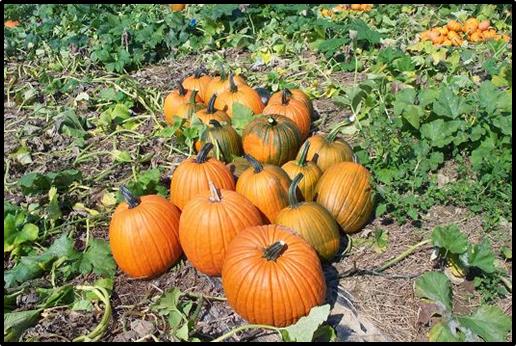 EQUALS THIS: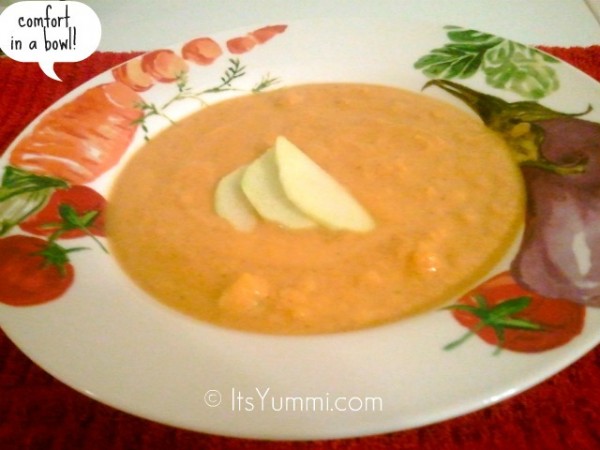 Oh, I forgot two crucially important steps… Make this and then ENJOY it!
Creamy Pumpkin Apple Soup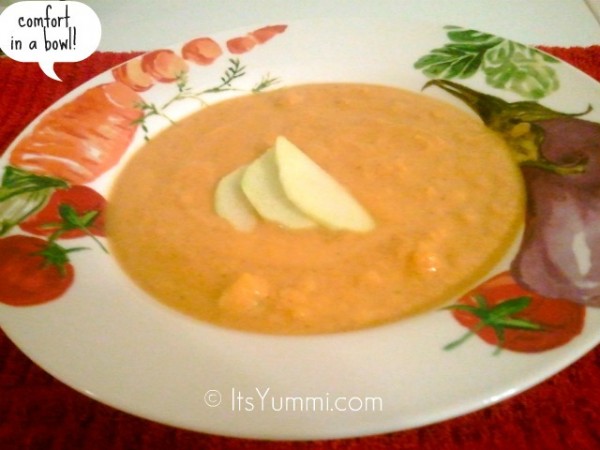 This creamy soup is perfect comforting meal for a cool night. The earthy spices add warm flavor notes. Adapted from
McCormick
Yield: 6 (1-cup) servings.
WHAT'S NEEDED
3 tablespoons butter
1/2 cup finely chopped onion
1/2 cup finely chopped celery
2 teaspoons pumpkin pie spice
1 teaspoon ground ginger
1 can (15 ounces) pumpkin
1 medium Granny Smith apple, peeled and diced
3 1/2 cups chicken broth
3/4 cup heavy cream
HOW TO MAKE IT
Melt butter in large saucepan over medium heat. Add onion, celery, and apple; cook and stir 4-6 minutes or until onions and celery are softened. Stir in pumpkin pie spice and ginger.
Add pumpkin and broth to pan and stir until well blended and smooth. Bring to a boil, stirring occasionally. Immediately reduce heat and simmer 5-7 minutes. Remove from heat. Reserve approximately 1/3 of the mixture (so there is some texture and pieces of apple in the finished soup) and put the remaining soup into a blender or food processor and blend until smooth. Place back into the pan with the reserved portion. Stir in cream. Reheat gently before serving (if necessary).
IMPORTANT INFO!
NOTE: For a vegetarian/meatless option, use vegetable broth in place of the chicken broth.
NUTRITIONAL INFORMATION
Serving size:
1 cup
Calories:
130
Fat:
6 g
Carbohydrates:
16 g
Sodium:
619 mg
Fiber:
4 g
Protein:
3 g
Cholesterol:
17 g