Guess what, Lovelies?!?!  WE MADE IT!!  The weekend is HERE!!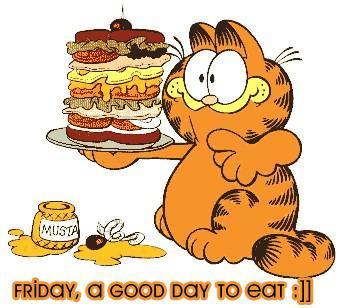 HOT NEWS!!
Congratulations to Coleen F., winner of the Meg's Moxie 1st anniversary $25 flash giveaway!  If you haven't entered the BIG giveaway, what are you waiting for?  With over $350 in cash and prizes up for grabs, you've got nothing to lose and LOTS to gain!  CLICK HERE TO ENTER
FOOD FACT: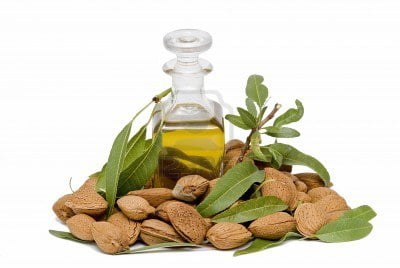 It takes 1000 pounds of almonds to make 1 pint (2 cups) of almond oil. No WONDER it's so expensive!!
FRIDAY FREE FOR ALL:

It's the beginning of the month, which means that there are some really awesome coupons and deals out there to help you save money on your groceries and household items.  For a full listing, check out my post from earlier this week.  Here are some hot ones that I learned about yesterday.  With the holidays quickly approaching, you can really save yourself a bunch of cash if you take advantage of these deals!
 CELLFIRE CLIPLESS GROCERY COUPONS - You can add grocery coupons electronically so all you need to do is have your store's loyalty card with you to obtain the savings.  No more hauling around coupons!
Stores Cellfire currently works with: Baker's City Market, Dillons, Fry's, Gerbes, Hilander, JayC King Soopers, Kroger, Owen's, Pay Less, QFC ,Ralphs, Scott's, Smith's, Carrs, Dominick's, Genuardi's, Pavilions, Randall's, Safeway, Tom Thumb, Vons, ShopRite
Craftsy's first-ever Quilt Cruise will be leaving the dock on March 23, 2013, for a week-long Caribbean vacation full of your favorite pastime. Join instructors Carol Ann Waugh, Weeks Ringle, Pam Holland, and Sue Bouchard on the high seas to learn new techniques, fun spins on traditional methods, and a variety of projects. Immerse yourself in the Craftsy quilting community as you craft alongside fellow enthusiasts! Hop off board when the ship docks in Jamaica, the Cayman Islands, and Mexico for fun excursions before you reboard for more quilting adventures. Craftsy is even giving away one pair of tickets every month, so you and a guest can get away for an incredible quilting experience and Caribbean vacation!
View the complete itinerary, learn all about ship amenities, and ENTER NOW FOR A CHANCE TO WIN!
This was a HUGE help to me during the holidays last year!!  I always hate when the UPS guy leaves packages on my front stoop, especially during the cold months of the year.  Get alerts from UPS BEFORE  your packages arrive, You can electronically authorize packages for drop-off, re-route to other locations, and customize delivery options.  It's FREE to register... just sign up with your name, address, and email address.  This is a sponsored post for UPS My Choice.
As always, Coupons.com has the biggest and best selection of grocery and household coupons.  Click the ticker below to access the Coupons.com site, where you'll be able to print as many of the coupons as you need.
I found some incredible giveaways this week, too.  Rather than post links to all of them here, I've made a handy dandy PINTEREST BOARD where you can see them and click through to enter any that interest you.  I try to keep the board updated, but please forgive my human error if I've failed to remove one or two that have already ended.
Swagbucks.com is an online portal dedicated to helping you earn digital dollars called "Swag Bucks", which can be redeemed for exclusive Swagbucks.com merchandise. Things like PayPal and Amazon gift cards, toys, clothes, collectibles, games, electronics and more! Swagbucks.com is a 100% free, no strings attached, free prizes, no shipping charges, no membership fees. Swagbucks.com has already rewarded over a million users with Amazon.com gift cards, and all kinds of quality products, to members across the United states, Canada and UK
FRIDAY FUNNY
Brian and I were watching television this morning.  A commercial for Cheerios cereal came on.  Specifically, THIS commercial
After seeing it, I said, "Aww, she's SO cute!"  Brian's response was, "Which one?  The mom or the baby?"
My goodness... he's SUCH a guy!  :)  
HAVE A FABULOUS WEEKEND!