I love playing with my food.  Maybe it's because I'm secretly a Piccaso at heart, but I suspect it's more from my necessity to comply with the "no whining zone" rule.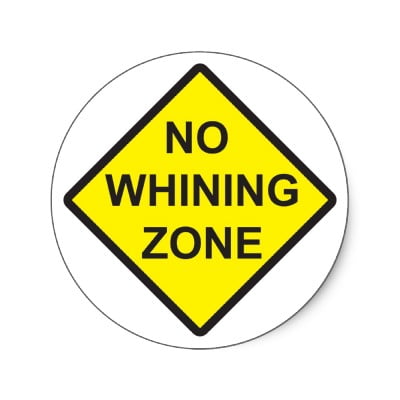 Did you grow up in a house like mine?
When I was a kid, my mom, like most others I knew, always discouraged dinnertime dramatics.  There was a "no whining zone" rule applied the moment my 5 siblings and I sat down with my parents at the table.  So when there was something being served for dinner that I didn't like (insert lima beans, Brussels sprouts, and liver here), I would be the "good girl" and keep my trap shut, but my fork would become a makeshift front end loader to the mashed potatoes.  I would do things like shovel the potatoes from one side of the plate to the other, secretly covering up that pile of green mush along the way.  What I couldn't see couldn't hurt me.  That was the plan anyway.
When I got older and began to enjoy cooking, I appreciated the creativity involved in plating a dish.  After all, we eat with our eyes first.  The way I see it, meal time should be a fun and enjoyable experience.  In my opinion, making food fun gives kids another great reason to eat it!  There's no better way to assure a happy meal time than giving kids free reign over their plate.   Here's an idea that will allow your child's inner Picasso to shine.
HOT DOG SPLITS!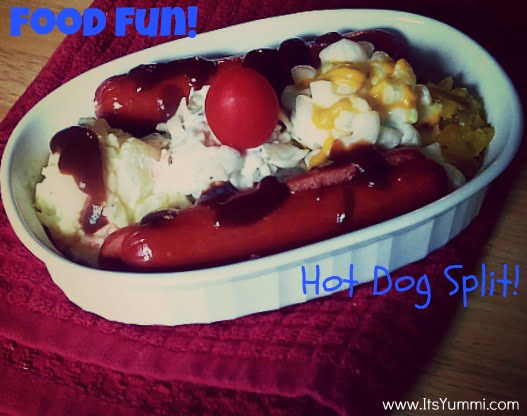 The beauty of this dish is that you can create it with just about any fixings you and your family enjoy.  I cut hot dogs lengthwise and laid them down the sides of my dish.  In the center, I placed one scoop each of potato salad, coleslaw, and macaroni salad.  I used steak sauce  on the potato salad and the hot dogs to create the "chocolate syrup", yellow mustard on the macaroni salad, and a little dollop of mayonnaise on the coleslaw made a perfect bed for my "cherry"... a grape tomato!
I hope you have as much fun creating these as I did.  Have a FABULOUS week, and don't forget to feed your stomach AND your spirit!  Until next time, be blessed and well fed.
~ BECCA