Before I share my kick-off recipe for #baconmonth 2013, I thought I should set some ground rules: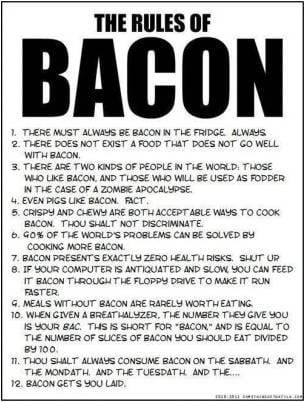 Do you have a clear understanding of these rules?  Any questions?  Awesomesauce! Let's carry on.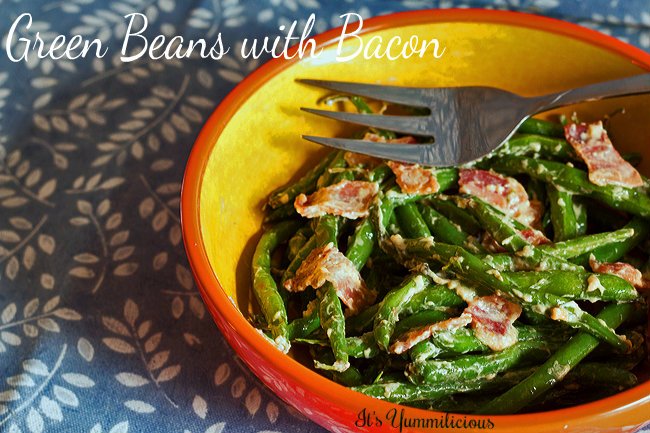 I learned how to make this recipe in one of my culinary rotation classes. I believe it was "Modern Vegetable Preparation". I never did understand that title. What exactly is the difference between a modern vegetable and an old fashioned vegetable? Well, besides 3 decades worth of mold growth. My instructor never did explain it, and frankly, it doesn't matter to me. They can label this side dish with any category and I'll STILL call it yummilicious!
That being said, I vividly recall the day we prepared this dish. Chef Gary looked deliriously overjoyed just explaining the dish. As I glanced down the ingredient list, I could understand his excitement.
Fresh green beans, chopped onions, bacon...all great stuff. Then I saw something that just didn't seem right to me.  Mayonnaise. On a sandwich, I dig it. But warm mayo?  Umm...I wasn't a fan. A queer looking grimace came across my face, causing Chef to toss me that "Don't knock it 'til you try it" line.  Okie dokie, Chef G. (thank goodness we didn't have to holler "YES CHEF!" in Hell's Kitchen style all day long).
So, as my green beans were steaming, I tossed together a mayo vinaigrette dressing. The addition of sugar is what really takes this dish to a new, dare I say MODERN, level.  The dressing has the perfect blend of salty, sweet, and tangy. Paired with crispy, fresh green beans, it really is something that I think you'll fall head over heels for!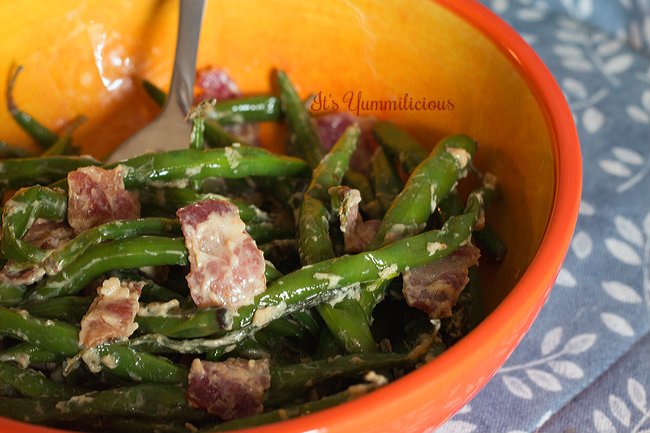 The obvious reason for my affection with this dish is the inclusion of bacon. It's a no brainer. I've said it before and I'll say it again... EVERYTHING tastes better with bacon. 'Nuff said.
I'm also crazy about this recipe because it can be made in less than 5 minutes! Seriously, could it be any easier or faster to fix and put onto your table? I suppose if you like your bacon uber crispy, a/k/a burned to a crisp, it might take you 10 minutes of cooking time, but you're still looking at some serious time savings, my lovelies. Please give it a try, then come back and leave me a comment to let me know your thoughts on it!
Green Beans with Bacon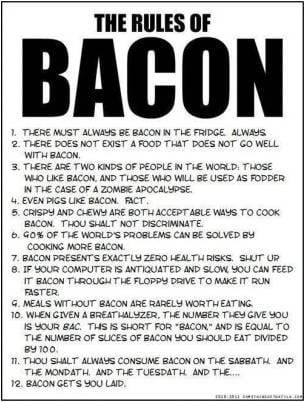 Created By:
Chef Becca Heflin
Crisply steamed green beans are combined with bacon and onions, then tossed with a mayo vinaigrette dressing
WHAT'S NEEDED
1 pound fresh green beans
3 slices bacon
2 tablespoons finely diced onion
2 tablespoons granulated sugar (sugar alternatives or honey may be substituted)
2 tablespoons white or apple cider vinegar
1/4 cup Miracle Whip or real mayonnaise (I used Hellmann's low fat mayo)
HOW TO MAKE IT
Use kitchen shears or a knife to cut the bacon into pieces, about 1/2 inch wide. Place bacon into a frying pan and cook over medium heat, stirring occasionally until desired doneness has been reached. Leave bacon grease in the pan and remove bacon from pan and drain on paper toweling.
While bacon is cooking, steam cook the green beans for 3 minutes, leaving them crisp and slightly crunchy.
Add onion to pan and cook over medium heat just until softened, 1-2 minutes. Stir in sugar, vinegar, and mayo, then add green beans and bacon and stir to combine. Make sure to coat all of the beans with dressing.
Check out the other great bacon recipes being made for #baconmonth!