I've got a very special recipe for Healthy Cranberry Oatmeal Breakfast Cookies that I'm sharing in loving memory of my dad.  I hope the recipe and the story behind it fill your heart with happiness.
I've been in quiet expectation of it, but I honestly never thought that this day would arrive.  No, I'm not referring to the day when my boobs will droop to belly button level.  That is NOT an anticipated date.  I'm talking about memories of my dad's death, or rather, my lack of mourning it.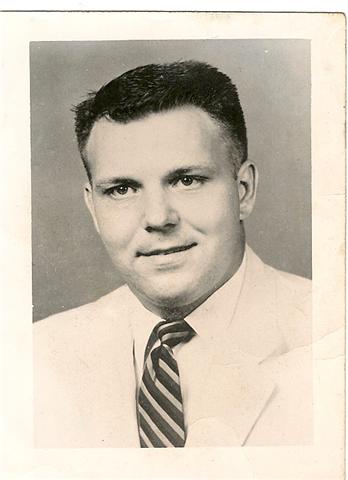 I was only 15 years old when Daddy left this world.  He was just 48 years young.   A massive heart attack combined with obesity and alcoholism drove him to his grave.   TECHNICALLY, he died on July 5th, but the time of death was 3:14 a.m. on that rainy Thursday morning in July of 1979.  Since my last moments with him were spent watching a beautiful fireworks display, my mind has always associated Daddy's death with the 4th of July.
Thirty four years of firework displays have come and gone since that day, and thirty-three of them occurred with my shedding a boat load of tears, heaving cries towards Heaven, pleading with God to bring my dad back home…even if only for one moment so that I'm able to utter a proper goodbye and "I love you so much, Daddy".  This year has been different, though.  I haven't shed any tears.  I went to bed last night without the annual forlorn and dread of today.  Could it be possible that my broken heart has FINALLY been healed?  Thanks be to my god, I do believe so… proving the adage that time truly does heal all wounds.  For the record, I still miss him like crazy.  That's something that no amount of time will ever change because little girls who love their daddy become grown women who love their daddy.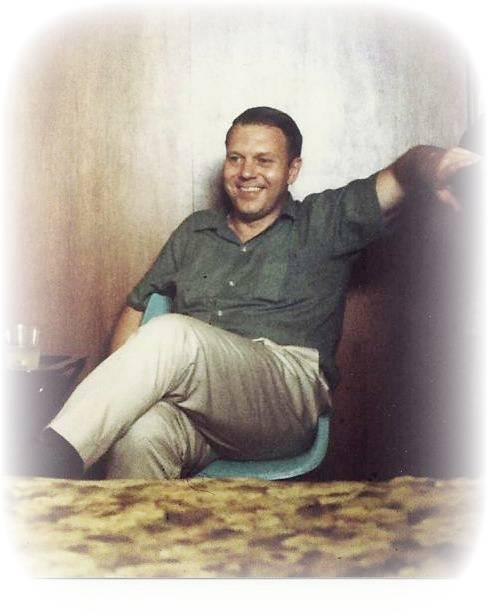 It's strange that I don't remember too many of my dad's favorite foods.  Being the big guy that he was, of course he enjoyed eating in general.  However, I DO remember his excessive love for a dry martini with 2 green olives, his passion for pickled herring in sour cream sauce atop pumpernickel cocktail bread, and his penchant for devouring oatmeal raisin cookies for breakfast.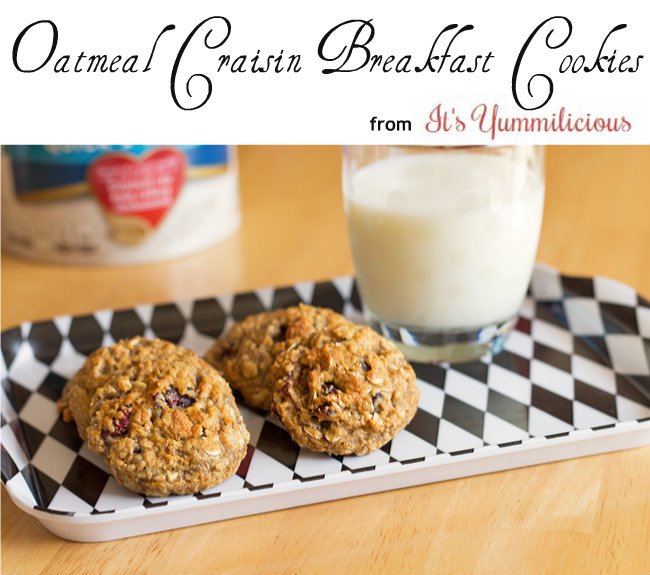 Two of those cookies would sit silently and patiently on his plate, next to the over easy, butter soaked eggs and crispy bacon.  Once the main dish was devoured, Daddy would take a cookie and glide it lovingly through the runny egg yolk on his plate, most assuredly as nothing more than a method of transporting the liquid love from the plate to his palate.  The SECOND cookie, however, was worthy of some devoted attention.  He used to dunk a bit of it into his black coffee before allowing it to dissolve on his tongue.  He cherished that cookie as if it were his secret lover.  I'm convinced that there must a food love gene, because I share that sort of mega love for foods like asparagus, bacon, and salted caramel.
In loving memory of my dad, I've recreated his favorite cookie, but I put a healthy spin on the recipe and made some additions to assure that they are really ARE worthy of being a true breakfast cookie.  They're absolutely perfect if you're looking for something nutritious that you can eat as you dash out the door and I can also testify that they are quite dunkably delicious into a cup of coffee or milk.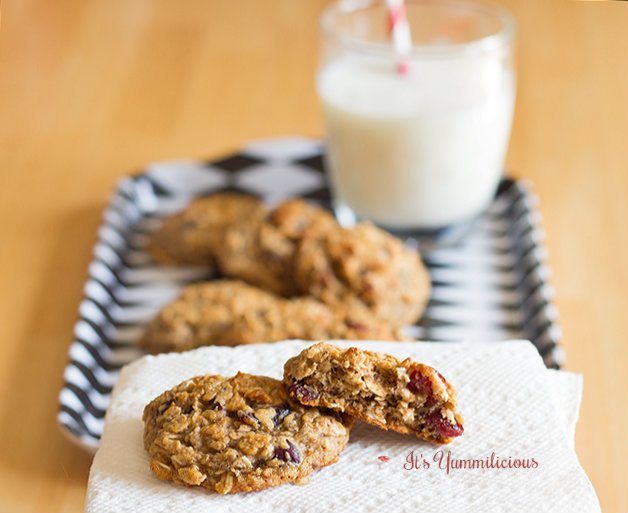 Healthy Cranberry Oatmeal Breakfast Cookies
Healthy Cranberry Oatmeal Breakfast Cookies
Created By:
Chef Becca Heflin
Prep time:
Cook time:
Total time: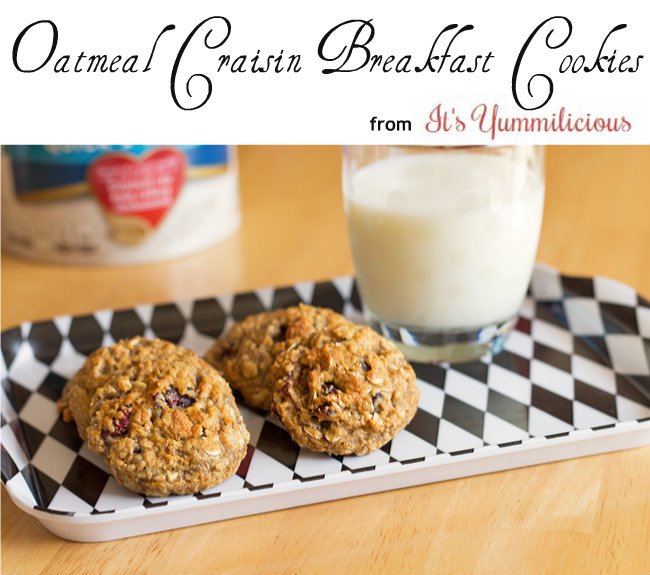 Chewy breakfast cookies loaded with heart healthy oatmeal, flax seed, and antioxidant filled cranberries
INGREDIENTS
6 ounces (1 1/4 cups) Bob's Red Mill Low-Carb Baking Mix (or all-purpose flour)
1 teaspoon baking soda
3/4 teaspoon ground cinnamon
1/2 teaspoon salt
8 ounces (2 sticks) unsalted butter, softened
6 packets Nectresse sugar substitute
1/4 unsweetened applesauce
1/3 cup packed Splenda Brown Sugar blend (or 1 cup light brown sugar)
1 teaspoon vanilla extract
1 large egg
2 1/2 cups rolled old-fashioned oats (not instant or quick cooking)
1 Tablespoon golden flax seeds
1 1/2 cups dried cranberries or raisins
INSTRUCTIONS
Combine flour, baking soda, cinnamon and salt in small bowl; set aside.
In large mixing bowl with a hand or stand mixer with a paddle attachment, beat butter, granulated sugar substitute, and brown sugar on medium speed until creamy. Mix in egg, vanilla extract, and applesauce until combined.
Turn speed to low and gradually beat in flour mixture. Stir in oats, flax seeds, and cranberries by hand with a wooden spoon.
Use a 2-tablespoon size cookie scoop to drop dough about 1-inch apart on parchment lined cookie sheets.
Bake for 8-9 minutes or until tops are set and golden brown. Cool on baking sheets for 2 minutes, then transfer to wire racks to cool completely.