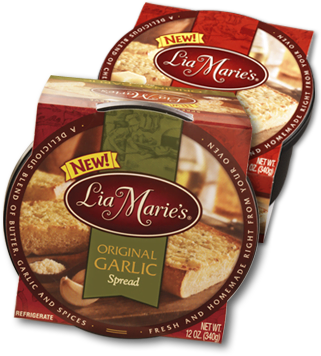 If you live in Wisconsin, Missouri, or Texas and you haven't yet tried the Lia Marie's Garlic Spreads, NOW is a great time to do so!
I've used Lia Marie's for everything from traditional garlic bread to creamy garlic gnocchi and I've never been disappointed.
Right now, there are LIMITED QUANTITIES of coupons available for $1.00 / 1 container of either the original or 5-cheese variety of this awesome spread.  Print your coupon now before they're gone!