When the heat of summer hits hard,the last thing you want to do is fire up your oven. These no bake lemon cheesecake cookies will keep your sweet tooth happy with a bright burst of lemony goodness.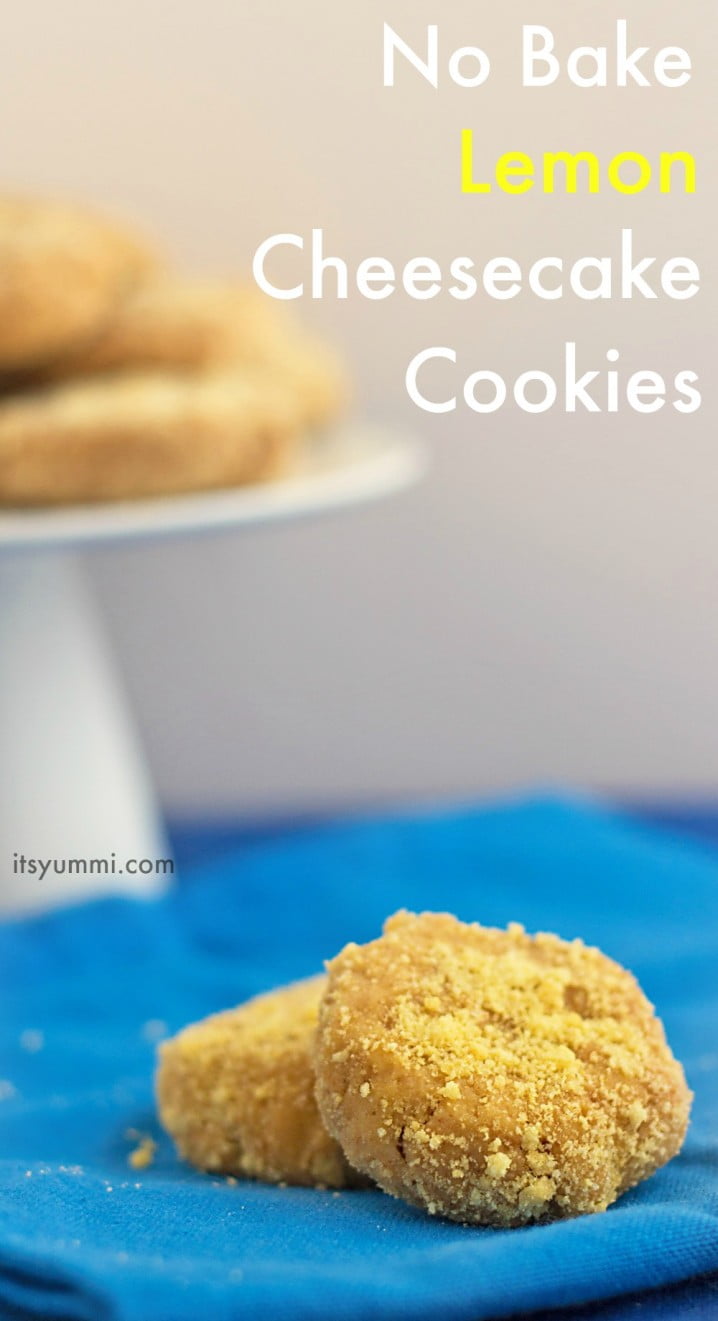 The Creative Cookie Exchange theme this month is Beat the Heat with No Bake Cookies. Even if we don't want to turn on the oven, we still want cookies! If you're a food blogger and you want to join in the fun, contact Laura via email (thespicedlife AT gmail DOT com) and she will get you added to our Facebook group, where we coordinate events.
You can also use us as a great resource for cookie recipes. Be sure to check out our Facebook page, our Pinterest Board, and our monthly posts. You'll be able to find them the first Tuesday after the 15th of each month!
Are you hungry yet? Grab your apron and let me show you how to make these creamy no bake lemon cheesecake cookies. Just like a good cheesecake shoud be, these cookies are loaded with lemon, cream cheese, and graham crackers, but I couldn't stop there.  Whenever possible, I have a need to take my recipes over the top of normal, so I added a super special ingredient to the inside of these cookies.  Take a close look and see if you can guess what the magic ingredient is.
Here's a hint: I used the special ingredient when I made these muffins, too.  It's creamy and tastes like a yummi cross between graham crackers and gingerbread.
Another hint:  You'll get to take a trip to Trader Joes or make a purchase from Amazon to pick up this special ingredient.  It's completely worth every penny that you spend on it.  You can melt it down and drizzle it over a big bowl of ice cream, put it into a smoothie or shake, or add it to your coffee.  It's sinfully fattening and yummi!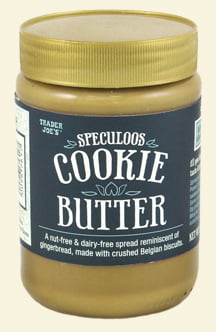 Trader Joes Speculoos Cookie Butter!  DISCLAIMER:IMPORTANT!  Once you put a spoonful of this deliciousness into your mouth, you might start moaning and your eyes might roll into the back of your head.  This is perfectly normal and no need for panic.  Just have a couple of these no bake lemon cheesecake cookies and all of your cares will melt away.
Recipe for no bake lemon cheesecake cookies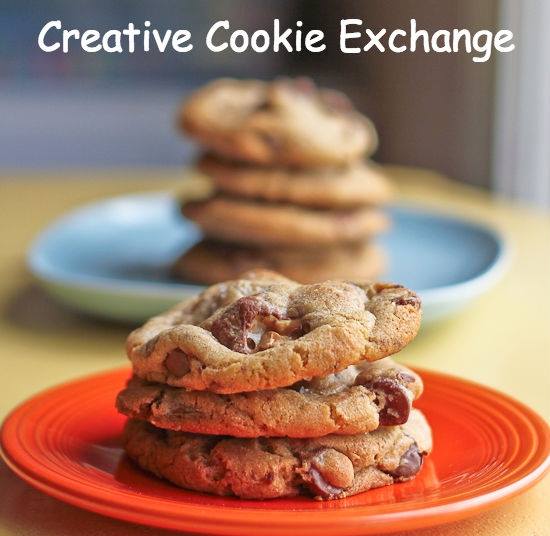 Want even more delicious no bake cookies to make? Check out what the rest of the Cookie Exchange bloggers made this month:
No Bake Cookie Butter Cookies from Heather at Hezzi-D's Books and Cooks
No Bake Bourbon Pecan Cookies from Renee at Magnolia Days
Kashata Cookies from Stacy at Food Lust People Love
Strawberry and Cream No Bake Cookies from Miranda at Cookie Dough and Oven Mitt
No Bake Kit Kat Squares from Holly at A Baker's House
Indoor S'mores Bars from Karen at Karen's Kitchen Stories
Nutella Clusters from Tara at Noshing with the Nolands
Chunky Chocolate Fruit and Nut Cookie Slice from Jill of Made with Love
No Bake Coconut Cookies from Kathya at Basic N Delicious