Pasta with clam sauce is one of those comfort food dishes that's perfect for a cold night, or to have for a seafood dining adventure at your dinner table! Come on in to my virtual kitchen and I'll show you how to put this 5-ingredient dinner on your table in quick order!

Most days, I really love living in Wisconsin. The people here are friendly, there's very little road rage (unless you count the crashing carts at the butcher case during a 1-day meat sale at Piggly Wiggly), our fall weather is gorgeous, and we have an insanely talented (and might I add, incredibly butt-adorned) football team, complete with our very own Dancing With the Stars mirror ball winning champion! Oh Donald, my Donald… *thump thump*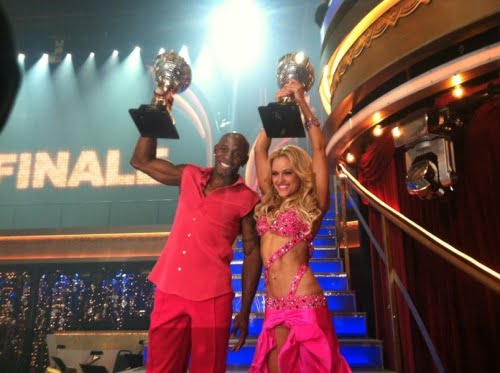 The other thing Wisconsin produces is some dang delightful food. We've got some of the best cheeses and sausages in the country. We put up a great whitefish boil. But unless it can be found in a freshwater lake, we're pretty skimped out in the seafood department. It's a freakin' shame too, because I LOVE shellfish. Dishes containing lobster, crab, shrimp, and clams are some of my absolute favorites. Unfortunately, since we're located so far away from the coastal waters, we practically have to sell off our first-born children to afford fresh seafood from the market.
That's why I'm rarely able to indulge in it. But since I just can't live completely void of seafood, I break down and buy canned clams every now and then. It's a must if I'm going to make one of my favorite 5-ingredient fixes, pasta with clam sauce.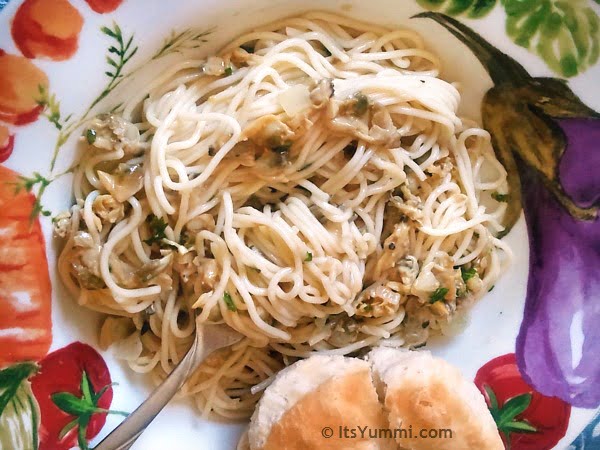 Not only is the ingredient list short, the time it takes to prepare it is so short, you'll be hard pressed to find enough time to call in the kids from the back yard and get them cleaned up before this dinner is ready! Clam juice and wine are the base of the sauce, but I dropped in a dollop of butter at the end to give it a velvety smooth finish and add a bit of richness. The fresh parsley that's added at the last second brings a nice burst of color and finishes off the dish perfectly. This dish is easy to make, comforting, and completely yummi! I hope you enjoy it as much as I did.