RIDICULOUSLY SILLY, MADE UP ON-THE-FLY, JINGLE OF THE DAY:
It's fast. It's frozen. It's fruitfully delicious. It's packed with protein....OOOooo, so yummilicious!
I was scouring through my cupboards and fridge yesterday, aching for something sweet to eat. I was going to take the easy road and plunge into a pint of Haagen Daz Salted Caramel ice cream, but THANKFULLY, Brian had already devoured the last of that frozen block of thigh fattening substance. Besides, I knew darned well that if I HAD eaten it, Trainer Joe would have kicked my fat thighs into overdrive performing squats at my workout today. I just couldn't bear the thought, so I had to think outside of the ice cream carton.  What could I have that would be cold, as thick as ice cream, sweet, and taste good enough that my inner carboholic would nod in approval?  THIS is what I came up with: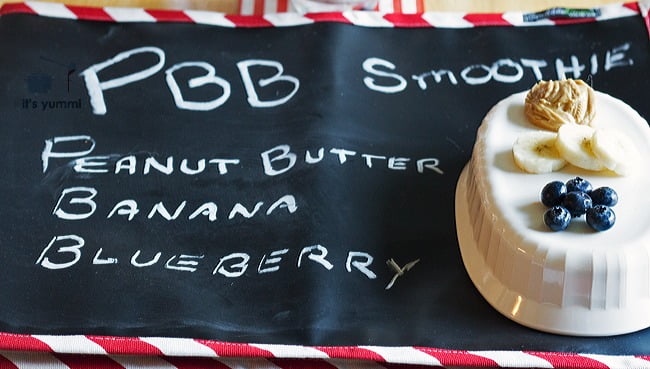 I mixed the above ingredients with some vanilla flavored Greek yogurt, some protein powder, a little bit of water, and some ice cubes. Churned it all together and I had myself one deliciously thick glass of soft serve goodness!  The real secret to the success lies in the perfect ratio of liquid to solid. Lots of people add some version of milk or juice to a smoothie. That's all well and good if you want to sip it through a straw, but if you're looking for deliciously thick ice cream substitute, you need to lower the amount of liquid you use.  Like THIS...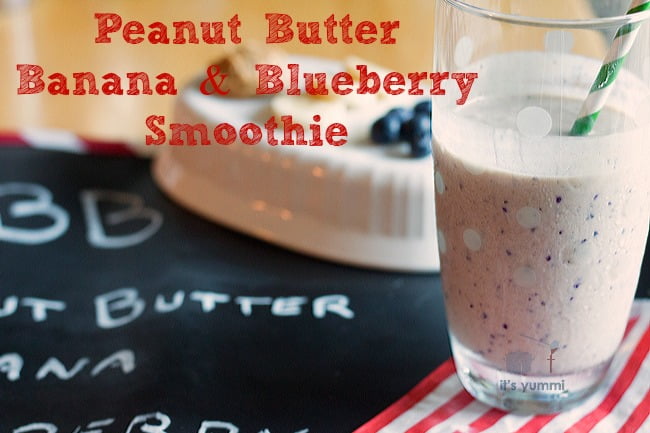 Peanut Butter, Banana, & Blueberry Smoothie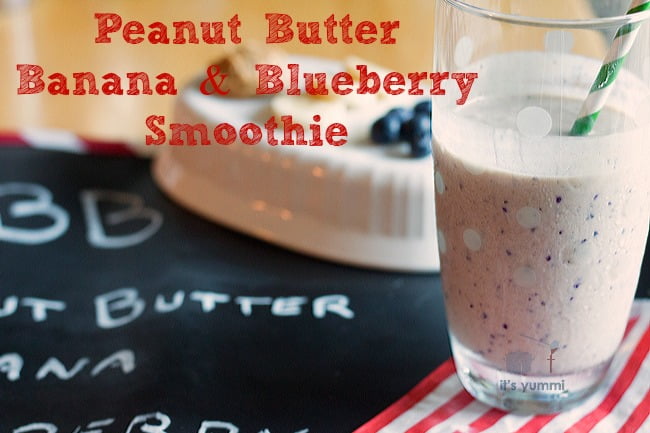 Created By:
Chef Becca Heflin
Recipe Category:
Beverage
This smoothie is packed with a perfect balance of protein, fat, dairy, and fruit, whirled up into a thick, healthy smoothie that would make a great substitute for soft serve ice cream!
WHAT'S NEEDED
1/2 scoop Whey Vanilla Protein Powder
1/2 cup vanilla Greek yogurt (I used Dannon Greek Light & Fit)
2 Tablespoons Peanut Butter (I used Simply Jif)
1/4 cup frozen blueberries
1 medium frozen banana
1/4 cup water
2-3 ice cubes
HOW TO MAKE IT
Place all ingredients into a blender and pulse to crush the ice. Once ice is crushed, turn blender to high and mix until ingredients are well blended.
If a thinner consistency is desired, add more water as necessary.