HAPPY SUNDAY...or in the case of today's dessert, maybe it's a happy SUNDAE!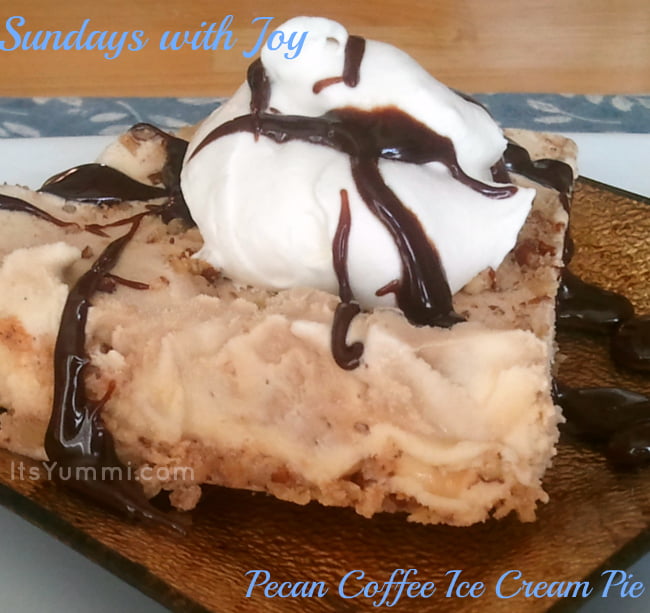 I am such a sucker for ice cream desserts.  Nevermind that I'm a little bit lactose intolerant and I have icky stomach cramps when I eat it.  A rich, smooth, creamy dreamy ice cream is worth the price of admission in my eyes.
When Joy the Baker created this recipe for her new cookbook
, she made things as simple as... well, pie!  The crust is a mixture of crushed Nilla Wafers and crushed pecans that have been folded into whipped egg whites (meringue) and baked.  The result is a light and delightful meringue crust.  There was just one little issue where I was concerned.  Those danged Nilla Wafers.
I have a love-hate relationship with them because they contain high fructose corn syrup, loads of sugar, and hydrogenated fats.  In good conscience, I can't eat them.  So I did a little investigative research with Swagbucks and found this recipe over at Serious Eats for making knock-off Nilla Wafers.  TA-DA!  Problem solved.  The cookies are DELIGHTFUL and I'm lucky I baked a double batch, because if I hadn't, I would have been hard pressed to have enough left to grind up for my crust.  They are just so stinkin' good!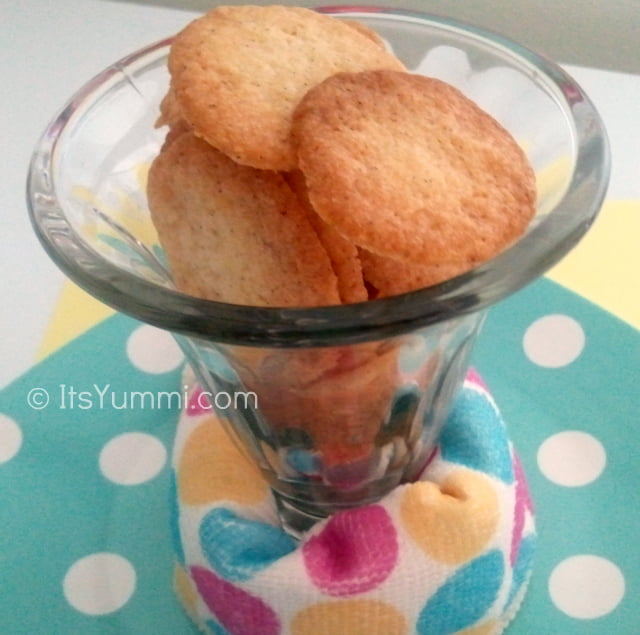 After the pie crust has been made and baked, the rest of Joy's recipe really just involves assembly.  I layered a pint of coffee ice cream, a pint of vanilla bean ice cream, and topped it all off with some more crushed pecans.  I let it chill for about 10 hours before I cut into it, just to make sure that it was nice and set.  I added a little bit of freshly whipped cream and some hot fudge sauce on top because, well, a day without chocolate is like a day without sunshine!
Lucky for me, that timing landed me smack dab in the middle of my breakfast hour.  It was the PERFECT time to take photos, and I was CERTAINLY not going to let perfectly yummilicious food go to waste with all of the starving children in the world, so I ate it.  For breakfast.  Hey...judge not, lest ye be judged!  Go ahead...do it.  I won't tell!  :)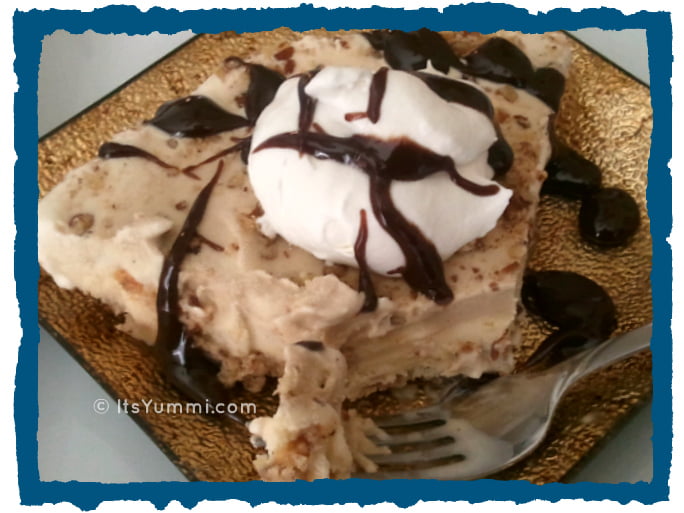 Until next time...be blessed and well fed!
~Becca