Raise your hand if you love COOKIES!
It's time for the October edition of the Creative Cookie Exchange, and this month's theme is apples!  When I do baking in the months of October and November, I almost always aim for the inclusion of apples since they're so readily available for picking fresh here in Wisconsin.
It's also a given that I love any cookie with great texture.  These Salted Caramel Apple Popcorn Cookies fit perfectly into that category. Chewy, crispy, sweet, salty… all in one delicious bite!  It's like a combination of caramel corn, salted popcorn, and caramel apples. It's serious autumnal love!
There are 12 other bloggers joining me on the mission to bake up cookies using apples as a primary ingredient. Scroll down and take a look at the fabulous sounding recipes, and be sure to head over and visit them.  Well, after you've finished baking up MINE, of course… 😉
OK, are you prepared to head into salted caramel apple popcorn perfection with me?
Grab your apron and let's bake some popcorn cookies!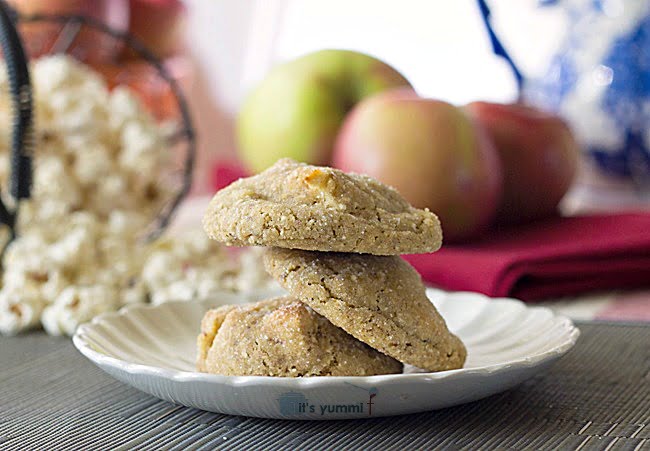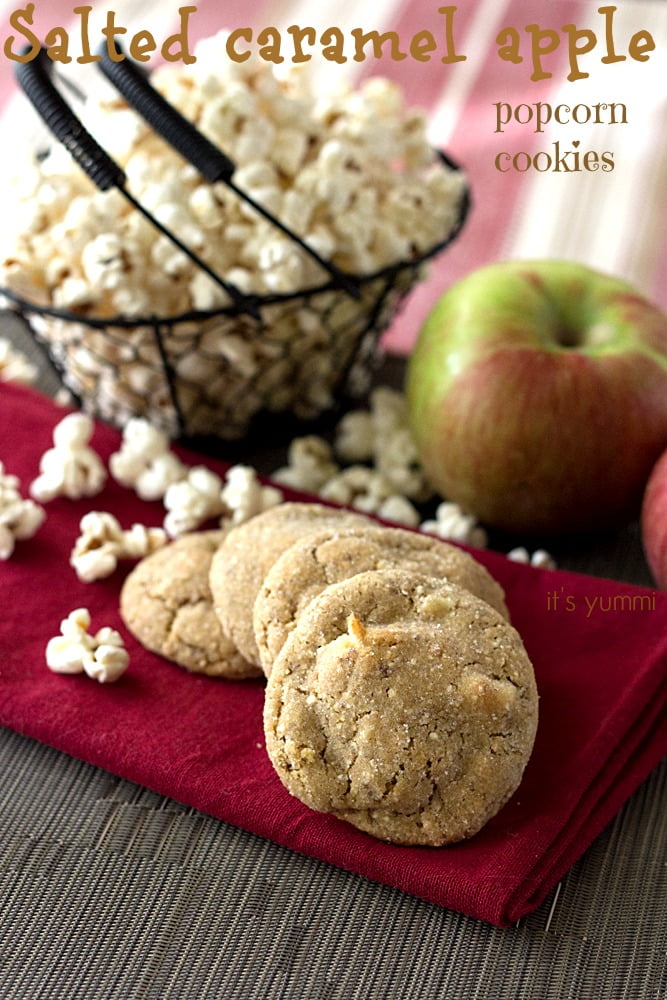 Here are the rest of the cookie contributions. Yum!