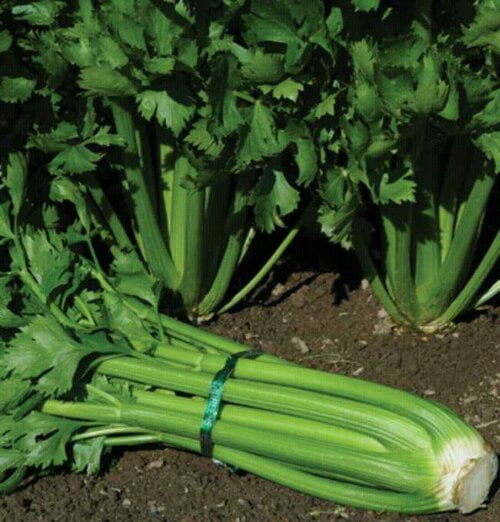 If you've ever reached into the refrigerator for a quick snack of celery and peanut butter, and found the celery as limp as a wet noodle, you're not alone…and all is not lost!
To revive wilted celery, trim the bottom 1/4 inch of the stalks, then cover them in ice water.  In a short while, you'll be crunching and munching with happiness!
In the future, to extend the shelf life of celery from the time of purchase, follow this one simple step:
Remove the celery from any packaging and wrap it unwashed tightly in aluminum foil.
Wash and trim the celery stalks as you use them and you'll easily get an extra 3-4 weeks of crispness and crunch factor!
BONUS… This works for carrots and parsnips, too!