Happy Sunday, and welcome to another issue of Sundays with Joy!  This week's recipe offered the perfect solution for cooling down on a hot day... ICE CREAM!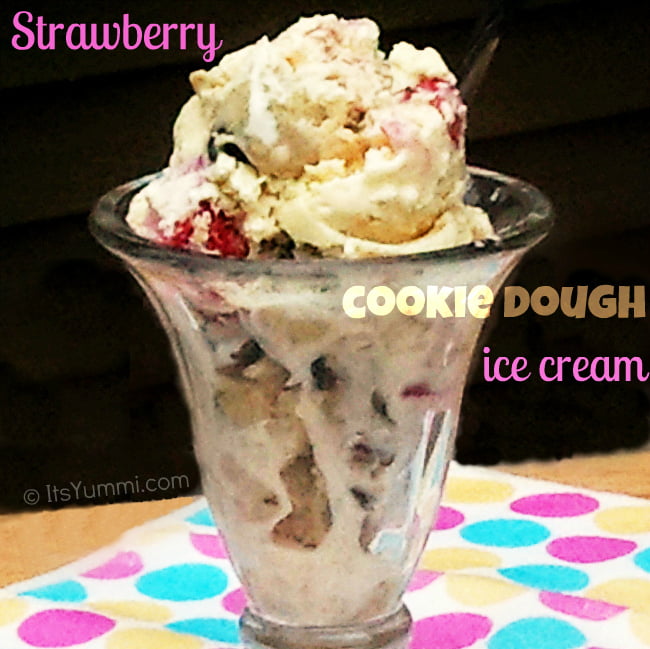 If you're new around these parts, Sundays with Joy is a series of weekly posts where I share about my adventures cooking through Joy the Baker's latest cookbook, 100 Simple and Comforting Recipes.  I'm not alone in this fun event, either.  There are currently 45 other foodies participating!  The idea was cooked up and organized by the oh-s0-sweet, Carrie.  Some of us are food bloggers, but not all of us.  We've got a Facebook group where we discuss the recipe of the week, post our photos, and generally share our love for Joy Wilson! There's always room for one more at the table, so if you're interested in participating, the only requirements are that you have a copy of Joy's Book, a love for her recipes, and a commitment to cook along with us!  If you'd like an invite, just use the "contact me" tab at the top of this website to send me a request.
Even if you're not interested in joining the group, I want to encourage you to purchase a copy of Joy's book so that you can get the recipe to make this ice cream.  It's just too delightful not to try for yourself!  I searched for the best price for the book and found it HERE
If you've ever made a batch of homemade ice cream, you're already one of the fortunate souls to savor one of the loveliest frozen treats available for your taste buds.  REAL ice cream starts by making a base of custard (very similar to how homemade pudding is made).  Custard is made with ingredients that, while certainly NOT healthy, are altogether yummilicious.  Isn't that usually the case, though?  Seems as though some of the best things to cross my gums have been bundled with butter, sugar, heavy cream.... or all of the above!  I suppose that's why my weekly mantra has been ALL GOOD THINGS IN MODERATION.
Now if I could just keep my grubby hands out of the freezer long enough to eat this ice cream in moderation, maybe I'd have a chance at fitting into my little black dress when I attend my 30th high school reunion this summer.  Then again, maybe if I make up 10 gallons of this recipe and share it with my fellow alumni, they won't care that I'm wearing a dress made by Jabba the Hut's tailor...
Thanks SO much for stopping by for a visit today.  I hope that you have a FANTABULOUS & YUMMILICIOUS week!
~~BECCA