HAPPY CALIFORNIA STRAWBERRY DAY!  Whoa….Whaaaat?  You didn't know that today was the day to celebrate all things red, juicy, and delicious?   Well read on, and then scoot your cute self to the grocery store to pick up some deliciously healthy berries and INDULGE in the goodness!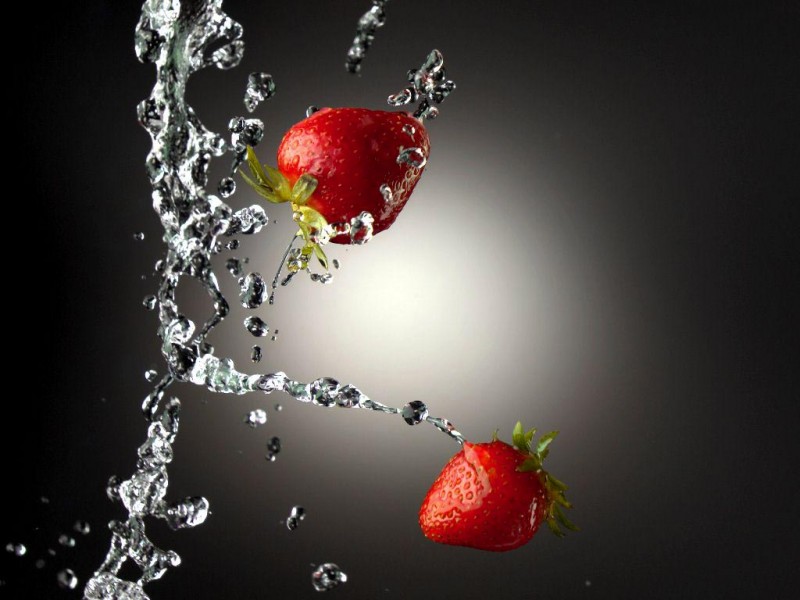 Before you make that trip to the store, you might want to print out these coupons, because these deals are TOO awesome!  You can get yourself a FREE bottle of Coffee-Mate creamer, a FREE sample of Lipton tea & honey, some lunch meat, gummy bears (TOTAL YUM!) and for those looking to watch what they eat, I even found a coupon for South Beach health bars!
FREE bottle of Coffee-Mate® Creamer
$0.50 off HORMEL NATURAL CHOICE Deli Meat
$1.00 off one box of South Beach Diet Meal Bars
FREE sample of Lipton Tea & Honey
$0.30 off 4 oz. or larger HARIBO product
This healthy, delicious strawberry salad is a refreshing taste of summer any time of year!  Topped with crisp bacon, crumbled bleu cheese, and slivered almonds, it's sure to become a favorite at your house!