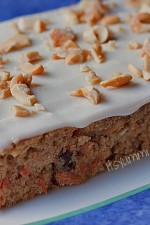 It's quite possible that I witnessed an honest-to-goodness miracle this week. I didn't think it could be done, but the big God that I keep failing to trust has helped me to live through 7 days of exercise.  SEVEN!! Not the "lift fork to mouth" exercise, either. REAL workouts. At the gym! With a trainer! I know...It's kind of  freaky, isn't it?
I'm not sure what happened to me, either.
Good gravy, my bones and muscles hurt, but I'm convinced that after I've gone through a few dozen trays of ice and a couple of bottles of Ibuprofen, I'll be grateful that I'm treating my body better.
I'm not about to don a swimsuit and start training for a triathlon or anything, but I'm steadily working towards my #FitBy50 goal.  That's 50 pounds less of me by the end of January, when I'll turn 50 years old.  I BELIEVE it can be done!  I'm exercising at least 3 times a week, adding more protein and veggies to my diet, and indulging in low-carb desserts like THIS ONE instead of my usual carb-infested goodies.  Trust me when I say that with desserts like this one, I'm not feeling a bit deprived.