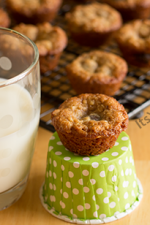 Happy Saturday!
It's been almost 2 weeks since I joined Weight Watchers, and I have to say that it's going MUCH better than I thought it would!  The new 360 program focuses more on a balanced eating "all things in moderation" philosophy and less on obsessing about counting each and every calorie.  It's so much easier for me to follow programs where I don't have to deprive myself of things that I love.  Like cookies.  If I really want to eat a sleeve of Thin Mints or Double Stuffed Oreos, I certainly can, but at 4-6 points per cookie, my daily 26 points would be tanked pretty quickly.  Besides, I don't need junk filled cookies when I've got treats like these cuties.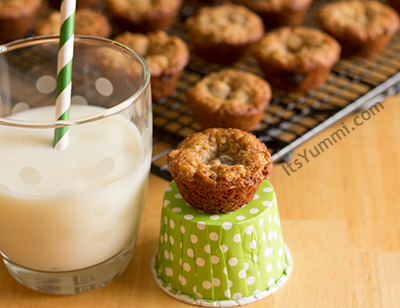 The last time I went shopping at Sam's Club, I spied a bag of chocolate covered pomegranate arils.  I'd never eaten pomegranate before (I know, apparently, I've been hiding under a rock) so I bought a bag.  I fell HARD for those little gems.  Crunchy, tart pomegranate covered with sorta good for you dark chocolate...what's not to love?  SO good!
When I decided to create a couple of low point treats last week, I knew I wanted to find a way to include the chocolate covered poms, and placing them into cookies turned out to be a magical decision.  Rather than make a traditional cookie out of them, I used my mini-muffin pan.  It prevented the cookies from spreading and it kept them really chewy, something that's a must-have in my opinion.