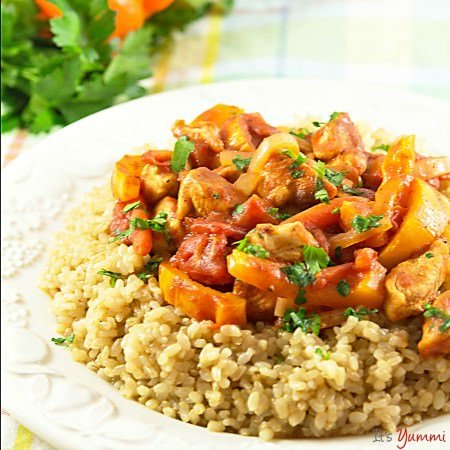 I'm not exactly sure why, but I've had a massive craving for rice lately. Sort of sad news for Brian, since he's a steak and potatoes kind of guy. I do the cooking, so I get to make big decisions like this. It's a cook's privilege, so be sure to jot this fact down for future reference.


The thing is, I can't seem to exhibit any sort of self around rice, so I end up eating way more of it than I should. OK, truth is, I've been eating way too much of everything starchy and unhealthy lately. It started around Halloween and hasn't let up since.
New year, new life, though. Right?! Healthier dinner options have been making an appearance around my place, including this delicious and easy chicken paprikash.