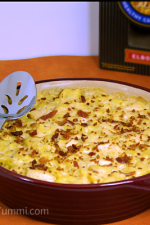 Have you entered my KINDLE FIRE GIVEAWAY yet?
I'm super excited about today's recipe for some very special reasons.  First and foremost, it involves BACON and CHEESE.  Helllooooo LOVER!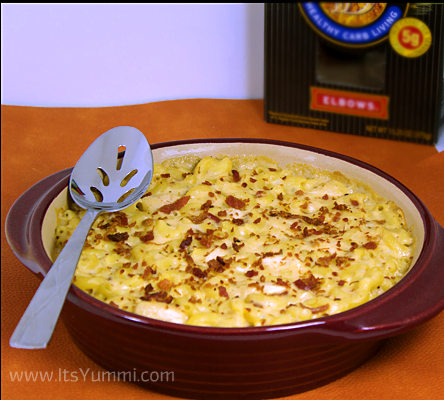 I also love this recipe because it was inspired by a wonderful blogger buddy of mine.  Wait... Buddy is FAR too generic a term for me to use when speaking of a special friend like Monica. She's helpful, thoughtful, beautiful, and lots of other "ul" words.  I love her immensely.  That's a MUCH better description of her.
Anyhoo, when she posted this recipe for ooey gooey grown up mac & cheese, I just knew I needed to make it as quickly as possible.