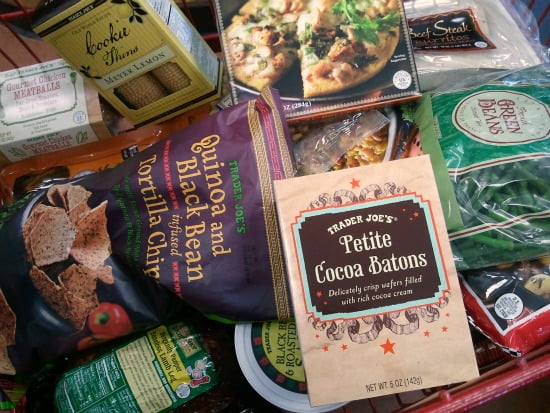 It's not a rumor or vicious lie... I was one of the few remaining food bloggers who had never ventured through the doors of a Trader Joes store.  That changed yesterday, and my life has been forever changed.
Flair for the dramatic?  Sure, but when you are faced with a cart full of goodness such as mine, how could you NOT be excited?
I'll spare you the details of my entire cartload today, as I think it might be more fun for us both for me to tell you about each of the wonderful products I purchased one at a time.  For those of you who are giddy for a glimpse, here's a shot of my cart, right before checkout....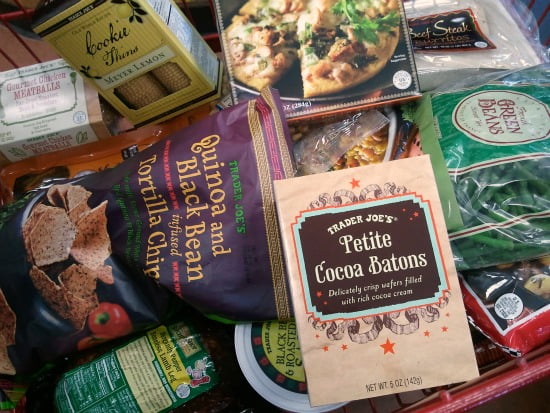 There is one item that you won't see a photo of, however.  That's because it was so insanely delicoius that Hasome and I had the bag nearly devoured before we got home.  I just knew that the two hour drive would be worth it!  If you've never experienced sweet and spicy buffalo jerky, you really must try it sometime.  There really are no words.  It's that good.
I'll let pictures tell you the story of our first TJ's meal...  Chicken meatball subs.  AMAZING.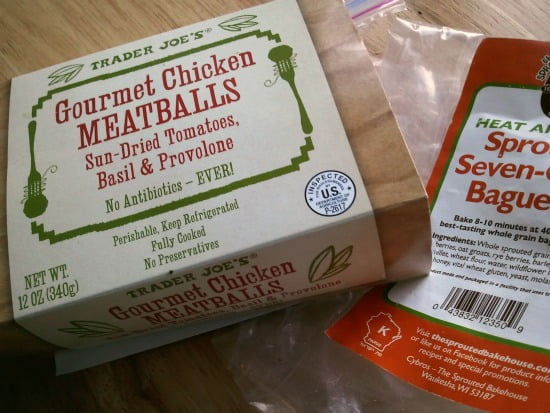 I made them on a Cybros sprouted grain baguette that had been spread liberally with Lia Maries garlic spread and pizza sauce.  What's missing?  CHEESE...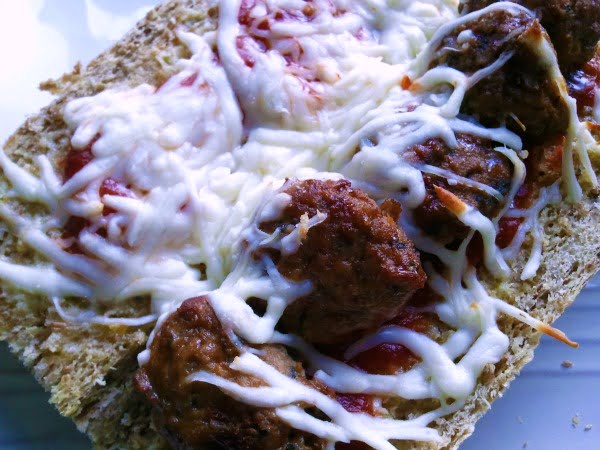 The toppings...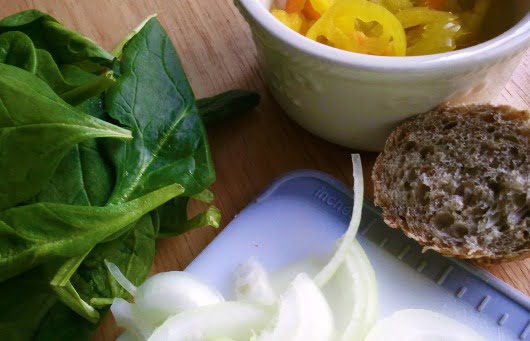 Flavorful perfection.  A mouth full of love.  The end.