If you're fortunate enough to have a Smartphone in your possession, you've likely installed an arsenal of applications on your phone.
I'm not lucky enough to have an iPhone or iPad, but I've found some pretty incredible ones for my Android phone, so I'm still a happy camper.
If you can tear yourself away from Angry Birds or 7 Little Words long enough to do some cooking, you'll find these foodie tools incredibly helpful!
Some are traditional websites and programs that you'll use from your PC. Others are available online or via a Smartphone. Click through to check them out. Some are completely free. Others aren't, but I think the ones that do have a small charge are a great value for the money.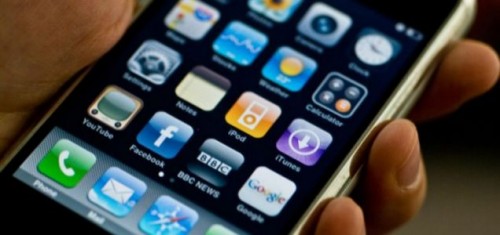 Food On the Table is an awesome menu planning tool!
 I use this site to help me plan my grocery shopping trips
 RedPlum coupons are free and always have a lot of variety
 This coupon site is probably my favorite one
 SavingStar is a clipless coupon site that you can stack  and use with printable coupons for even better deals!
 Earn giftcards for using this search engine (it's free!) that you can use for 1,000 of items, including groceries!!
 If you have some time to complete surveys, this site pays well
 More clipless coupons for over 20 different grocery stores
 This site will email your coupons directly to you.  AWESOME!
Michelle from Brown Eyed Baker compiled a list of awesome food-related apps specifically for the iPhone.  Check them out here
If you like what you see, feel free to share this post with a friend! Have fun!
AFFILIATE DISCLOSURE: When you click through and sign up for the offers shown above, and/or when you click through and print coupons, I am compensated by an affiliate program. It's not a large amount of money, but it helps me keep my bills paid and it allows me to continue bringing you great recipes and grocery savings to you. They are always interested in finding honest, active, and reliable bloggers to work with them. If you are a blogger (your blog doesn't have to be food related) and you'd like to apply to be an affiliate, please click below for more information and to complete an application