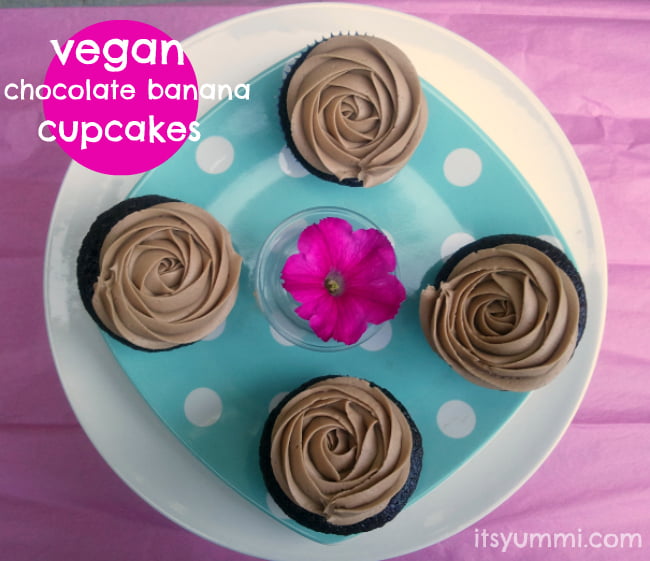 Even for the carnivores in the bunch, vegan cooking and baking has taken on a stronger presence in the food blogging community recently. I suspect it's because the FDA has been doing a less than stellar job of keeping foods safe for human consumption. They don't seem to give a hoot about the excessive hormones being pumped into Tom the turkey or Christa the chicken, nor do they have concerns about the "pink slime" burgers moving their way onto store shelves and into fast food restaurants, and they definitely don't give a care as to the fact that some of the larger food manufacturing companies out there (read KASHI), continue to include GMO's (Genetically Modified Organisms) into so-called healthy foods.
Truth be told, if it weren't for my ever-present adoration with bacon and eggs, I might seriously consider jumping onto the vegan train for the long haul. There are some incredibly healthy protein options available for vegans, and it seems that every day, another vegan option appears onto store shelves.
Before I tell you more about this week's recipe, I want to encourage you to purchase a copy of the book that I'm cooking my way through so that you can make some of these yummilicious recipes for yourself.  It's a fabulous cookbook written by the extremely talented and sweet as pie Joy Wilson, also known as Joy the Baker. I searched for the best price on the Internet for the book and found it HERE
Joy's vegan chocolate cupcake recipe actually calls for the use of avocados, but since I just baked with those last week, when I made her avocado fries, I thought I would substitute the avocado for an equally awesome fruit that pairs well with chocolate and can be used as a fat replacement.  Enter BANANAS!
I'm not too experienced baking vegan treats, but Joy did a great job in her book of explaining what to expect in the way of texture, taste, and overall appearance.  That really helped after I mixed up the batter and saw how loose it was.  Turns out, the lack of eggs and real butter in the recipe prevents the batter from getting exceptionally thick and/or fluffy.  Let me tell you, the batter might be thin and lifeless, but the cupcakes were DEFINITELY fluffy and fabulous!  The end result was a moist cupcake with a consistency very similar to sponge cake.  Lots of chocolate flavor with just a slight hint of banana.  The vegan buttercream frosting fluffed up nicely too, lending itself to perfect piping consistency.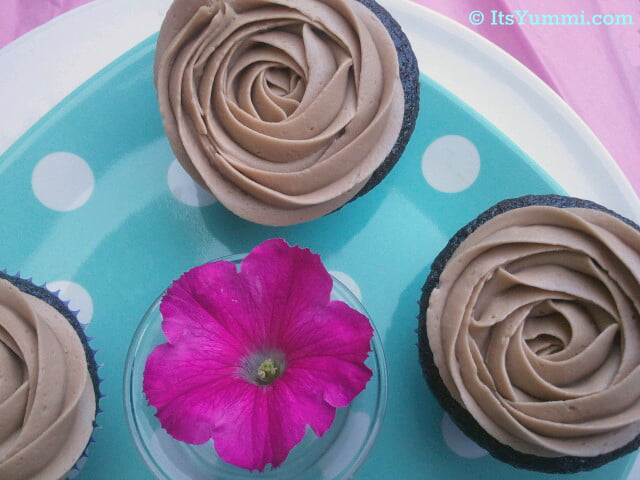 For decorating, I placed the frosting into a pastry bag that I fitted with a large coupler and a Wilton 1M pastry tip.
To make the rose effect with the frosting, I started in the middle of the cupcake and piped my way around and out to the edge of the cupcake.  For a better visual on the procedure, check out this great how-to video that Amandamade.  It really helped see just how easy the technique is!
Now that I know how to make them, this is your advance warning that you're going to see a LOT of roses on my future projects.  I can hardly wait to experiment with different colors and create myself a world full of buttercream roses!
As always, I would love to hear your thoughts on this recipe if you make it, or any of my others for that matter.
Here's wishing you and yours a safe, fun-filled Memorial Day.  For those of you who are members of our armed forces, thank you from the bottom of my heart for your service to this country!  God bless and protect you all!
Becca