Albertsons Christmas Dinner Menu 2023
It's finally the Christmas season, the time of happiness. Order your Christmas dinner with Albertsons to bring joy to your dinner table.
You get to enjoy several prepared holiday meals with Albertsons. If you're into turkey meals for Christmas dinner, they've got you covered with three meals.
Smoked turkey, baked turkey, and turkey breast holiday dinners are everything you need this season.
All these three meals come completed with sides including mashed potatoes, gravy, cornbread dressing, and 12 fresh dinner rolls.
You get to pick how you want your meat done; the rest is history. Just heat it and serve it.
There's always spiral ham and prime rib dinner if you have had enough turkey during thanksgiving.
These two delicious meals come with freshly baked king Hawaiian rolls, spiced apples, green beans, and sweet potatoes-mashed.
They offer 9 party trays that you could order to make your Christmas dinner all complete.
These party trays have everything from club sandwiches and sliders to antipasto and relish.
Individual side dishes- that's a thing at Albertsons. If you love to cook and bake, they've got all the fresh ingredients from beans to mushrooms to make your sides from scratch.
Simultaneously, you could order boxed and frozen sides that have to be reheated before serving.
Wine makes your Christmas dinner feel a little more classic and adds a touch of luxury. You can't say your dinner is all good to go without a good bottle of wine.
Albertsons, knowing this fact makes it a point to give so many discounts on their wines, beer, and spirits collection.
There are tons of classic white wines, sparkling and top-notch red wines, and large cases of sparkling water for everyone.
Desserts are arguably the most anticipated part of Christmas dinners. You can now order such a humongous variety of Christmas candies and desserts from Albertsons.
These include but are not limited to chocolate, sugar canes, and the Christmas special- gingerbread.
It's Christmas. You need to sip on something warm after a hearty meal.
Albertsons' seasonal beverages come to play at this time with hot coffee- holiday blend and hot cocoa drinks with marshmallows.
To make your Christmas dinner twice more beautiful, Albertsons takes over your dinner decorations with the freshest flowers.
The craziest part is yet to come. Add them to your Christmas dinner delivery order, and they'll come with the food!
With Albertsons, you get everything done for the Christmas dinner with zero stress.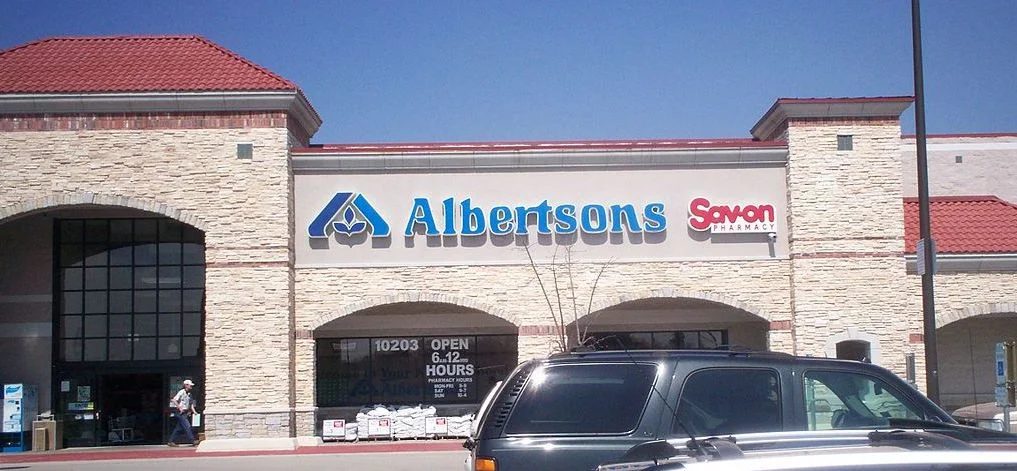 Albertsons Christmas Holiday Dinner (Fully Cooked)
| | | |
| --- | --- | --- |
| Items | Serves | Price |
| Turkey Breast | 6-8 | $79.99 |
| Smoked Turkey | 8-10 | $79.99 |
| Baked Turkey | 8-10 | $79.99 |
| Spiral Cut Ham | 8-10 | $89.99 |
| Serves With | | |
| Mashed Potatoes | | |
| Cornbread Dressing | | |
| Giblet Gravy | | |
| Cranberry Relish | | |
| 1 Dozen Rolls | | |
Entertain With Trays
| | | |
| --- | --- | --- |
| Items | Size | Price |
| Platter Breakfast | | $11.99 |
| Bakery Tray | 36 pcs | $9.99 |
| Chewie Macaroon (Susan Cookie Platter) | | $14.99 |
| Chewie Macaroon (Fdg Susan Cookie Platter) | | $14.99 |
| Macaroon Chewie (Wedding Cookie Platter) | | $14.99 |
| Cookie Platter (Susan wedding spritz) | | $14.99 |
Albertsons Cakes & Cupcakes
| | | |
| --- | --- | --- |
| Items | Size | Price |
| Bakery Cupcake Chocolate | 24 Pcs | $18.99 |
| White Iced Decorated Cake | Quarter Sheet | $27.99 |
| Bakery Cake Two Layer Chocolate Fudge Iced | 8 Inch | $21.99 |
| Bakery Artisan Colossal Carrot Cake | | $5.99 |
| Signature Select Seasons Cake Roll Pumpkin | 18 Oz | $6.49 |
| Bakery Cake Two Layer Red Velvet | 8 Inch | $21.99 |
| Bakery Cake One Layer Coconut + White Icing | 8 Inch | $10.99 |
| Fresh Baked Chocolate Fudge Iced Cake | 8 Inch (One Layer) | $12.99 |
| Bakery Cake Cakerie Bar Tuxedo | | $17.99 |
| Bakery Cake Two Layer Carrot | 8 Inch | $21.99 |
| Cafe Valley Lemon Ring 7up Cake | | $7.99 |
| Bakery Sliced Carrot Cake | | $3.99 |
Albertsons Dinner Serving Dates – Start and The Closing
Hurry up and place your order. Albertsons is accepting orders from November 25 to December 20. And, that's of course if the supplies last till that time.
You can readily collect your order from December 16. After all, most of their stores will be open from 8 am-4 pm on Christmas day.
| | | |
| --- | --- | --- |
| Holiday | Start Date | Closing Date |
| Christmas Dinner | November 25 | December 20 |
How To Order
Give Them a Call
Phone your local Albertsons and order your Christmas dinner with other additions.
Online Ordering Works
Visit their official website

Log into Albertsons' reward account

Place an order
Visit Them
Drop by the closest Albertsons to make an order as well.
You can get your order delivered with them and pay with most debit and credit cards.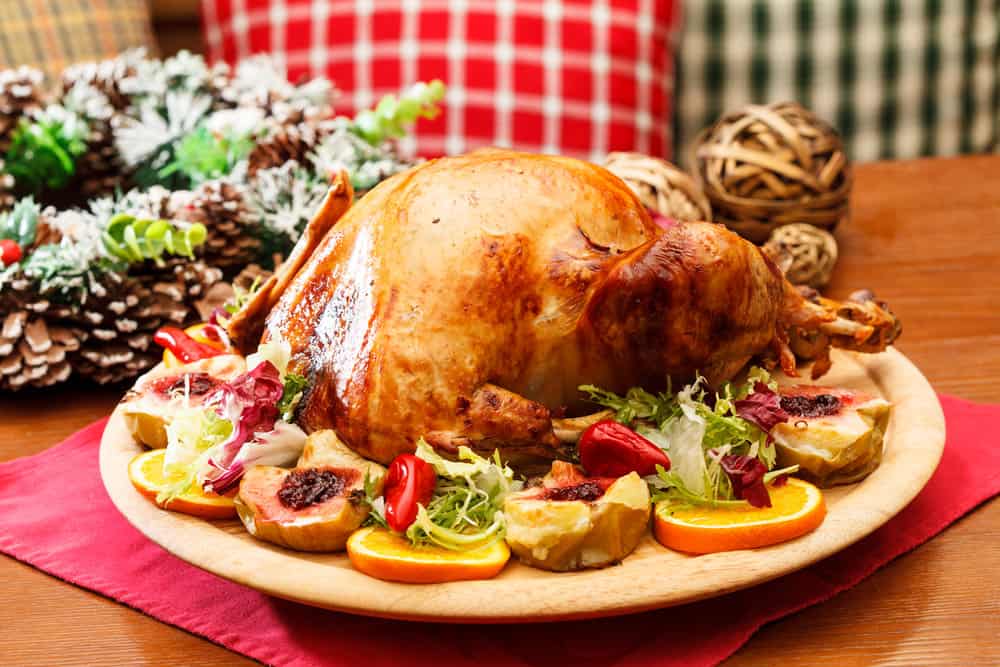 Best Christmas Items From Albertsons
Albertsons got multiple seasonal meals just for your Christmas dinner. Order the ones below to taste heavenly flavors.
01. Spiral Ham Dinner
This is one of the most festive and fanciest dinner meals at Albertsons. This comes with seven separate and yummy meals that feed around 6-9 people.
The spiral ham to begin with is massive and around 7-9 lb. and comes fully cooked. To back the juicy protein, they've got some chef-prepared sides.
These go from mashed sweet potatoes to classic green beans and again to baked scalloped potatoes.
Of course, the spiced apple would spice up your dinner while the Hawaiian rolls are the freshest ones ever.
02. Prime Rib Dinner
Here comes prime rib in prime quality, gracing your Christmas dinner table. This delicious meal serving 5-6 comes with a price tag of 99.99$.
Albertsons makes its prime rib, deliciously seasoned and well-roasted.
There's nothing to cook as it comes all-prepared and only requires a little time in the oven before serving.
You get the same sides of the ham dinner with this meal as spiral ham is replaced with a juicy prime rib roast.
03. Store-Roasted Turkey Dinner
This affordable meal from Albertsons brings joy to 6-8 people on your Christmas dinner.
The turkey breast is juicy and store-roasted while the mashed potatoes are creamy.
You get your delicious gravy and stuffings with this alongside a dozen of King's Hawaiian rolls.
04. Fried Chicken Party Packs
If you fancy some fried chicken at Christmas dinner, this is the best to feed your whole family at low prices.
The chicken is crispy and you get all the breasts, wings, drumsticks, and thighs. The orders start from 50 pieces and go all the way up to 500 pieces.
Important Links
The links will get you connected to Albertsons soon.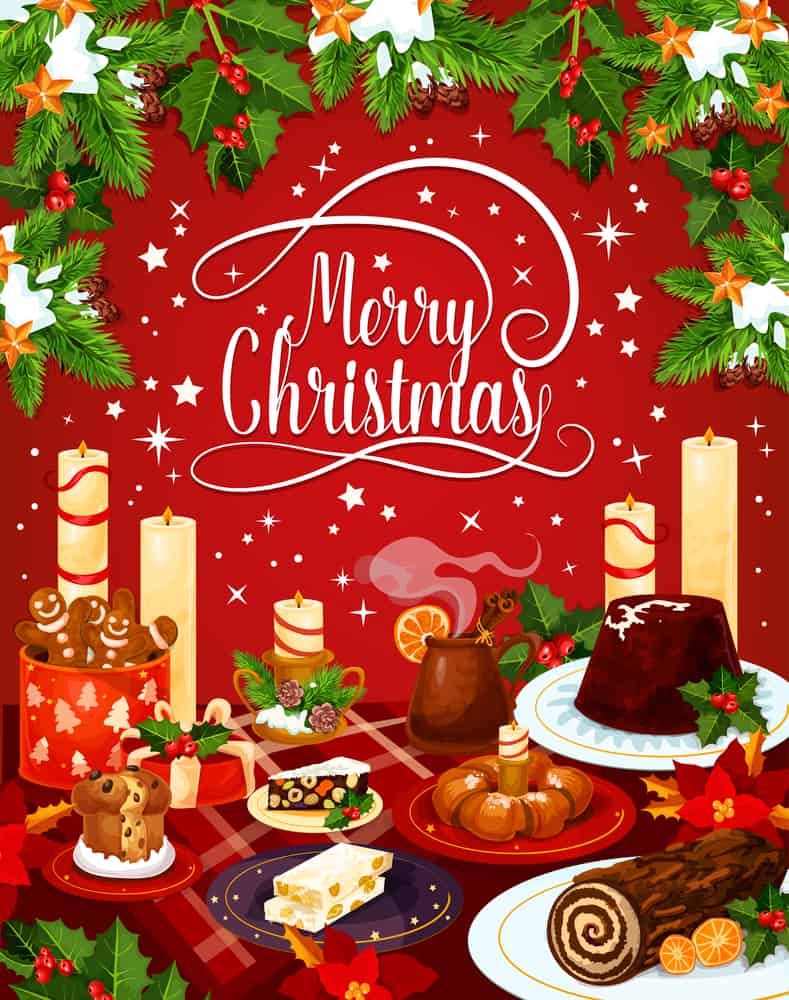 FAQs
What Items Are Included in Albertsons' Holiday Meals?
Albertsons holiday meals consist of the protein of your choice (turkey, ham, prime rib) and several other sides and rolls. Sides vary from green beans to scalloped potatoes.
When Can I Order Albertsons' Christmas Dinner?
You can place an order as early as November 25, the orders are accepted till December 20.
When Will The Christmas Dinner Orders Be Available For Pick-Up?
You get to pick up your pre-ordered Christmas dinner from December 16 onwards.
Are There Any Discounts For Albertsons Christmas Dinner?
Of course, there are. For example, you can get 30$ off your bill if you spend 75$ or more in one order for your first pick-up order, placed online.
Is The Wine Part of The Holiday Meal Package?
Unfortunately, no. However, you could pick your wine from their menu and add them to your holiday order to complete the meal.
Final Thoughts
Albertsons Christmas dinner meals are the definition of convenience during this holiday season.
Trust them to prepare your food with the utmost care, top-notch ingredients, and amazing flavors.
Place a Christmas order today with Albertsons and scratch food off your Christmas to-do list.
Classic Christmas dinner recipes;
https://www.thespruceeats.com/classic-recipes-christmas-dinner-menu-4173864