In this episode of Becca's bad baking day adventures, we learn that even good bakers can go bad!
SCENE OF THE CRIME: Chef Bec's kitchen; Appleton, Wisconsin
DATE and TIME OF THE INCIDENT: May 24, 2012; 10:15am
CRIME COMMITTED: AGGRAVATED ASSAULT OF A BEAUTIFUL, HARMLESS MUFFIN
EXHIBIT A:  Wonderfully moist, beautifully risen, yummi banana muffins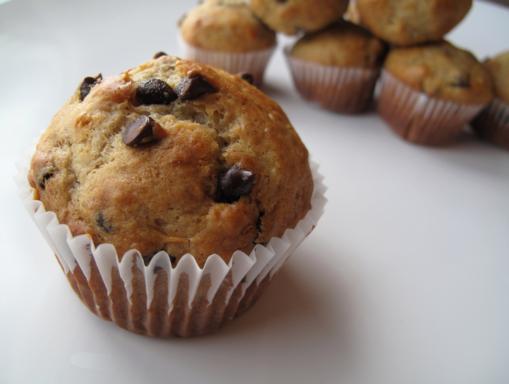 EXHIBIT B:  Becca's bad banana chocolate chip muffins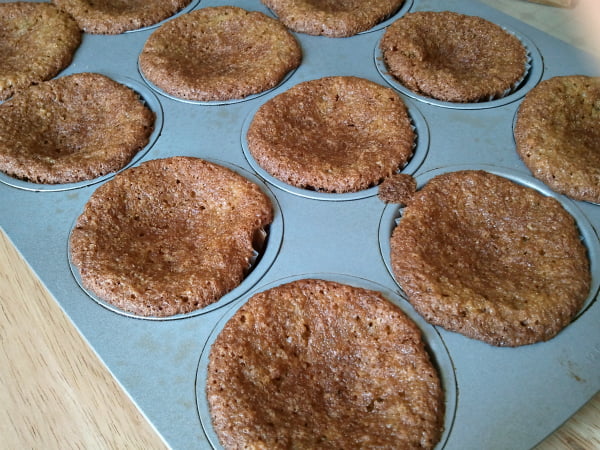 You may be wondering where the chocolate chips are. They're hiding at the bottom of the muffins, of course. *facepalm*
Facts on the bad baking day crime
Details of the bad baking day crime are sketchy and pending investigation, but preliminary details show that the assailant used neglect in her choice of baking ingredients.
Her decision to substitute whole wheat pastry flour for all-purpose flour yielded far too little gluten structure to keep the victim stable, especially under direct heat of an oven. While the alleged assailant meant well, hoping to create a healthier version of said muffin, the result left the muffin fluffy yet flat, aching to be arisen from it's deep slumber in the cavities of the muffin pan.
We'll bring you more details as they become evident and are substantiated. Thank you for tuning in. We now return you to your regularly scheduled programming.