Healthier Banana Walnut Bread – Baking with Nectresse
If you've been in the It's Yummi kitchen for a while, you've likely heard me mention that I'm a proud member of the Smiley360 program.  It's been a great way for me to try free samples of new products and then give my opinions of them and share the products with my friends.  I've been able to try products from well known food brands like Knorr.  Most of the time, I've already heard of the product, but I'd never had an opportunity to try it.  However, the free product I received from Smiley360 last week is one that is so new to the consumer market, I'd never seen it in the stores or heard of it before.  It's a new, natural, no calorie sweetener called Nectresse™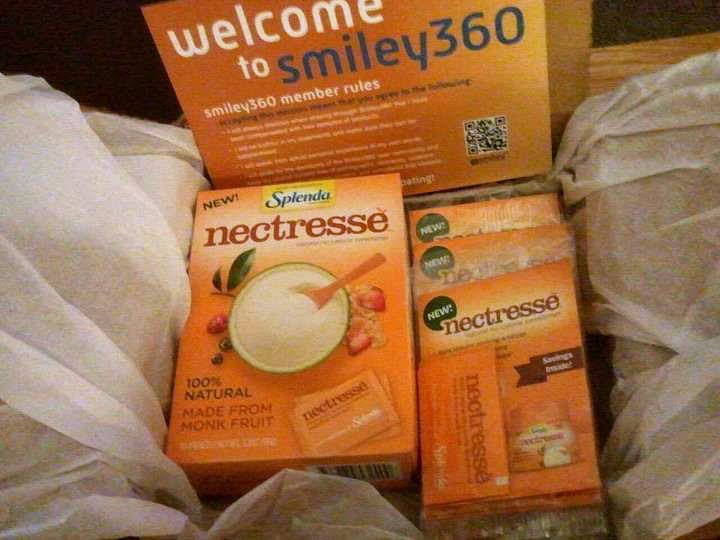 Because I just started trying to lose a few pounds, I was excited to try the Nectresse™. I'm not a fan of most of the artificial sweeteners on the market, mainly because I love to bake and almost every one I've tried has failed to caramelize when I bake with it. (Caramelizing is the melting of sugar that happens at high temperatures. It's what causes baked goods to brown when they're baked). I'm not a scientist, but the fact that most of the artificial sweeteners are made out of chemicals probably prevents them from caramelizing properly. Nectresse™ is made from 100% natural ingredients. According to the ingredient label, it's comprised of Erythritol (a natural sugar alcohol), sugar, monk fruit extract, and molasses. It's even safe and considered a "free food" for diabetics.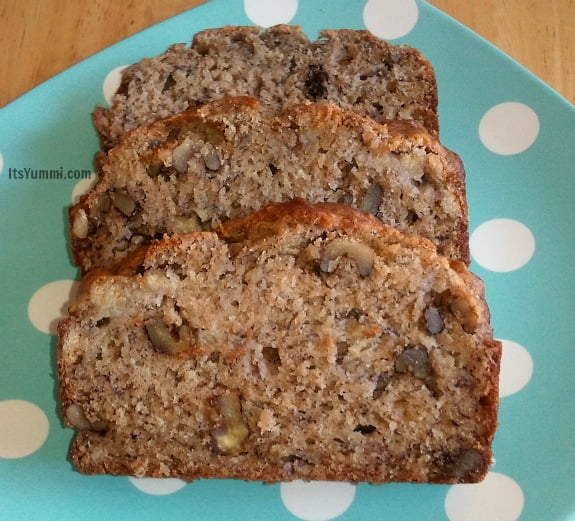 I baked 2 of my "tried and true" recipes for my initial taste test. First up was a loaf of banana walnut bread. For this recipe, I substituted the Nectresse™ for all of the real sugar that the recipe called for. As you can see in the photo above, the bread turned out really well! It browned perfectly and I didn't detect any bitter aftertaste like I have with some other artificial sweeteners on the market. The texture of the bread ("the crumb") wasn't as compact and dense as traditional banana bread, but the slices held their shape and didn't crumble apart after being cut.
After I finished making the banana bread, I baked a batch of browned butter chocolate chip cookies. I used this recipe, omitting the bacon. I substituted Nectresse™ for all of the white sugar and used traditional brown sugar. Sugar is hygroscopic, meaning that it takes in and holds moisture. That's what helps to keep baked goods soft. I did notice that the cookies were a little bit crumbly and dry compared to the original recipe, but in my opinion, not enough to make a huge difference.  You can see in the photo below that the cookies made with the Nectresse didn't get quite as brown (cooking time and temperature was identical, and the same pan was used to bake both batches)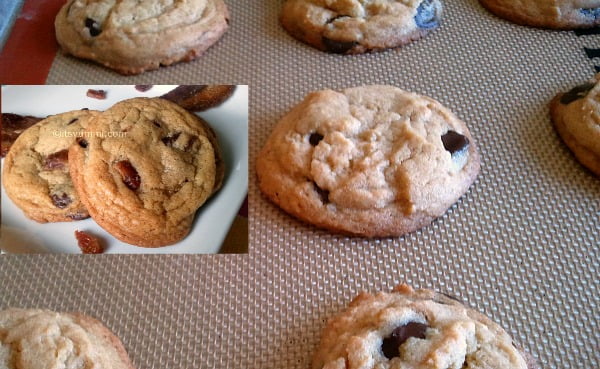 The 2 cookies on the left were made per the original recipe.
My overall opinion is that if you're looking to cut calories and/or sugar from the foods you eat and you don't want to sacrifice taste, Nectresse could be a very viable option for you! If you're anxious to try it for yourself, you can look for it at your local grocery store. To get you started, here's the recipe for my healthier banana nut bread.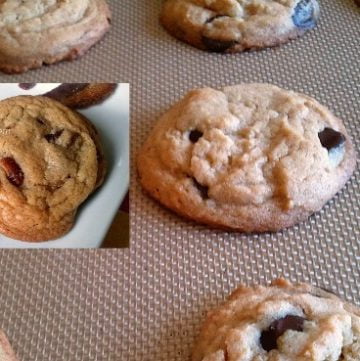 Healthier Banana Walnut Bread
Ingredients
INGREDIENTS

3

medium-sized ripe bananas

mashed

1/3

cup

melted butter

2

Tablespoons

(12 packets) Nectresse sweetener

1

egg

beaten

1

teaspoon

vanilla

1

teaspoon

baking soda

Pinch

of salt

1.5

cups

(6.6 ounces) of all-purpose flour

1/2

cup

(4 ounces) toasted walnuts

chopped
Instructions
Preheat the oven to 350°F (175°C).

With a large whisk, mix melted butter into the mashed bananas in a large mixing bowl. Mix in the Nectresse sweetener, egg, and vanilla.

Sprinkle the baking soda and salt over the mixture and mix in. Add the flour last, mixing just until combined. Fold in the chopped walnuts and pour the mixture into a buttered and floured 4x8 inch loaf pan.

Bake for 45-60 minutes, or until a skewer or toothpick inserted into the center of the loaf comes out clean. Cool in the pan on a wire rack. Remove from the pan and slice to serve.
Notes
Per the product packaging, 1 packet of Nectresse = 2 teaspoons of real sugar
DISCLAIMER: As a Smiley360 member, I received a free sample of the Nectresse™ No Calorie Sweetener to try, but I was not asked to provide this written review, nor was I compensated for it.  The opinions expressed herein are my own.