BBQ Catering: Top 13 Restaurants Which Are Famous For BBQ Parties
Are you looking for the best BBQ catering restaurants for your next event? You are at the right place.
This article discusses the top 13 BBQ catering restaurants to make your event memorable and joyful. Here are these fantastic restaurants.
Famous Daves
Dickeys Barbeque
Mission BBQ
Lucille's Smokehouse BBQ
Rudy's Real Texas BBQ
Sony's BBQ
Jim N Nicks BBQ
Smokey Bones Bar & Fire Grill
City Barbeque
Rib Crib
Texas Roadhouse
Logan's Roadhouse
Bar B Cutie Smokehouse
All of these BBQ restaurants serve the best tasted BBQ in a variety of tempting flavors.
Dickey's Barbeque is the best in town for a really tasty, tempting, and juicy BBQ. Similarly, Famous Daves is the best if you're in search of an American-style BBQ.
City Barbeque is the best option for your BBQ catering event when you've also invited vegetarians.
However, Rib Crib and Sony's BBQ are the top picks for an event where kids are coming to the venue.
Both of these restaurants serve an assortment of kid's friendly menu items along with main course BBQ items.
In addition, Smokey Bones Bar & Fire Grill is the finest choice if you're looking for A La Carte BBQ.
Before we explore these restaurants in detail, let's first learn about what is BBQ catering.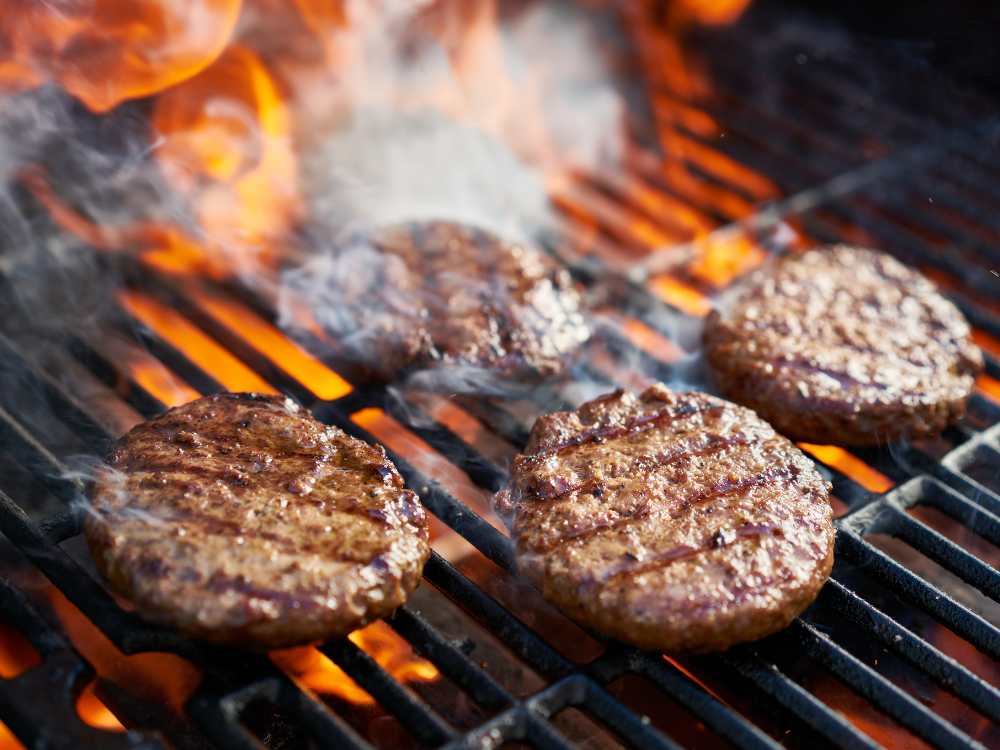 What is BBQ Catering?
BBQ catering is about serving fresh, marinated, and flavorful coal-smoked meat to the people at an event.
BBQ Catering includes serving smoked chicken, wings, tenders, prime ribs, baby ribs, beef, salmon, etc.
Many restaurants also serve appetizers, sandwiches, tacos, burgers, salads, desserts, sides, add-ons, and beverages with their BBQ catering.
Here are the top 13 restaurants that are famous for BBQ catering.
01. Famous Daves
Famous Daves is famous for its American best Barbeque with the most delicious taste and aroma.
To make your events outstanding and stress-free, Famous Daves offers authentic BBQ catering. Their catering includes tempting BBQ starters, BBQ buffet meals, salads, boxed meals, BBQ bundles, and premium homemade desserts.
They also offer A La Carte for events and special packages for weddings and graduation ceremonies.
02. Dickeys Barbeque
Dickeys Barbeque is famous for its real-tasted, mouthwatering, smoked, and tender barbeque. Whether it's a family reunion, wedding ceremony, birthday bash, or corporate meetup, Dickeys Barbeque services are all you need.
They offer multiple packages and bundles, from classic buffets or boxed lunches to full-service BBQ buffets. Their party packs with assorted desserts, BBQ, and sandwich platters are must-haves for a complete feast.
03. Mission BBQ
For American-style smokehouse signature BBQ, this is the best restaurant. Their American way of BBQ catering includes party packs, BBQ meat market, smokehouse signatures, box lunches, a bakery, and beverages.
The oak-smoked Texas-inspired BBQ basket and Tender & Juicy pulled chicken are hot-selling from their meat market.
Smokehouse signatures include juice and flavorful BBQ chicken, salmon, and ribs. Whether it's a gathering of 10 or 500 people, Mission BBQ promises incredible catering for an outstanding BBQ catering experience.
04. Lucille's Smokehouse BBQ
Are you looking for BBQ catering with free delivery to your location? Lucille's Smokehouse BBQ offers free delivery for up to an hour's drive outside any of their restaurants.
Besides free delivery, they have exciting packages and taste-rich hot BBQ with many sides, appetizers, and salads.
Its BBQ meat choices include BBQ ribs, Smoked BBQ chicken, smoked Salmon, Texas-style beef brisket, grilled chicken breast, etc.
05. Rudy's Real Texas BBQ
Rudy's Real Texas BBQ is famous for its tasty briskets and premium BBQ sauces. For brisket, you can decide your choice of meat i.e. chicken, beef, turkey, sauces, prime rib, etc.
Besides briskets, they also serve group meals including spicy chops, turkey breasts, baby ribs, jalapeno sausage links, etc.
You can also order tacos, sandwiches, sides, salads, bowls, and desserts along with the main BBQ course.
06. Sony's BBQ
Sony's BBQ is famous for its southern-style coal-fired BBQ with enriched nutrition and taste.
From a small family feast in your backyard to a large event, Sony's BBQ effectively caters for all occasions.
Sony's BBQ services include pickup, delivery, set-up, serving, and providing utensils, plates, napkins, sauces, and everything else.
In short, they take all the responsibility to serve the best BBQ catering to your guests while keeping you stress-free.
Their menu includes appetizers, signature BBQ, sandwiches, family meals, desserts, drinks, and a tasty kids' section.
07. Jim N Nicks BBQ
For BBQ catering, Jim N Nicks brings two great options. The first option includes only delivery of the items. The other one includes delivery, set-up, and serving the menu to your guests.
Jim N Nicks BBQ includes catering buffets, custom catering, wings, boxed lunches, bulk trimmings, fresh and flavorful salads, and desserts. They also serve a variety of freshly baked items and beverages with their BBQ catering.
08. Smokey Bones Bar & Fire Grill
Smokey Bones Bar & Fire Grill is famous for its variety of flavors in BBQ with great taste.
The best thing is that they allow you to "create your buffet-style meal pack" of meats. With this, you can easily feed 10 people at just $13.99.
You can also choose from their pre-defined meat packs e.g., meat master pack, classic pack, or BBQ bones pack, etc.
Smokey Bones also serve party packs, appetizers, individual meals, A LA Carte, drinks, desserts, add-ons, and other items.
09. City Barbeque
When you're in search of vegetarian options with BBQ catering, go for City Barbeque. Their hickory smoked chicken and full slab ribs with original BBQ sauce are finger-licking good.
For vegetarians in your BBQ catering event, you can order bean burgers, pesto pasta, and roasted veggies from City Barbeque.
You can also couple your order with their housemade desserts, sides, box lunches, salads, and beverages.
10. Rib Crib
When your event includes guests from different backgrounds and tastes, Rib Crib is the best pick. They offer a lot of variation in their menu and serve their famous BBQ.
Rib Crib specializes in serving tempting hot wings, BBQ meats & ribs, sandwiches, spuds, salads, burgers, sides, and other stuff.
The best thing is that they also complete the kids' menu to serve with their premium BBQ catering.
11. Texas Roadhouse
Texas Roadhouse is popular for its legendary BBQ steaks and ribs. Its BBQ chicken combos with delicious BBQ sauces and oven-roasted sirloin are also the best ones.
In addition, their catering menu also includes Buffalo wings, beef bobs, mushroom chicken, BBQ chicken, chicken tenders, etc.
Along with these, Texas Roadhouse also offers a variety of sides, desserts, and kid's items e.g. mac n cheese.
12. Logan's Roadhouse
Logan's Roadhouse is also the best option if you want to serve a variety of items along with BBQ.
Besides their tempting wood-grilled steaks and chicken, they also serve burgers & sandwiches, appetizers, salads, sides, and beverages.
Their party packs include fried wings party packs, grilled wings party packs, roasted party packs, and grilled chicken party packs.
13. Bar B Cutie Smokehouse
Bar B Cutie Smokehouse uses local wood to prepare its aromatic and flavor-filled BBQ meats.
They have been doing BBQ catering for events since 1950 which brings excellence to their taste.
Their slow-smoked meats, premium sauces, service, and food quality are up to the mark.
The best items on their catering menu include the pulled chicken family pack and beef brisket family pack.
What's on The Menu of BBQ Catering?
At some restaurants, the BBQ catering menu is limited to serving BBQ meats. For example, BBQ chicken, wings, prime ribs, smoked beef, baby ribs, BBQ steaks, pork, etc.
However, other restaurants also serve a variety of items along with BBQ catering e.g., burgers, sandwiches, salads, sides, desserts, etc.
Cost of BBQ Catering
As BBQ catering is all about serving meats which are costly as compared to sandwiches/burgers, BBQ catering is expensive.
For example, a BBQ chicken family pack for 4-5 persons is for $42 at Bar B Cutie Smokehouse. When you add BBQ sauces, drinks, and salads or sides to the BBQ menu, the cost further goes up.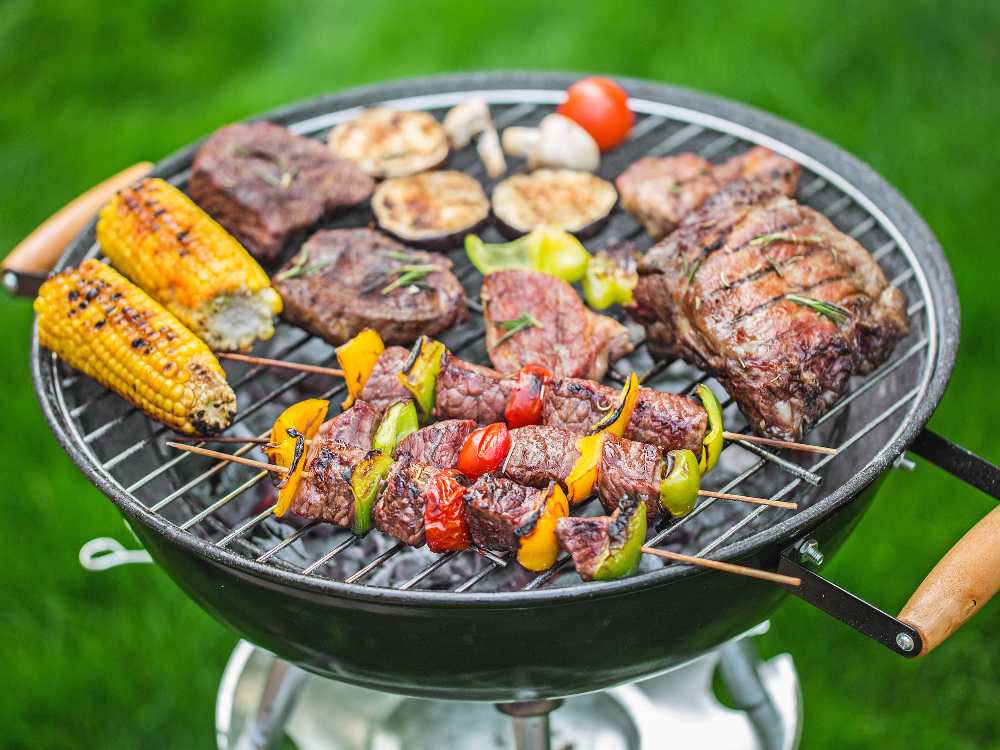 What Types of Meats Offer For BBQ Catering?
Usually, all types of meats are offered for BBQ catering. For example, chicken, beef, turkey, pork, lamb, salmon, etc.
However, it may also depend on the restaurant you choose. Some restaurants have more options for meat for BBQ catering while others have limited options.
For example, Logan's Roadhouse offers more meat choices for BBQ than City Barbeque.
How Many Pounds of BBQ Per Person?
A general rule of thumb for serving BBQ catering at an event is to serve 1/3 pound of BBQ meat per person.
You can estimate less BBQ meat for each person if you also serve burgers, sandwiches, and sides.
Similarly, it also depends on the time of your event. If it's breakfast time, people won't eat much but lunch or dinner times would require more BBQ per person.
How Many Pounds of BBQ Do I Need For 25, 30 & 50 People?
For a BBQ catering event, you will need 7-8 lbs of BBQ for 25 people. When there are approx. 30 persons, you will need about 10-11 lbs of BBQ.
Similarly, you will need approx. 15-16 lbs. of BBQ for an event covering 50 people.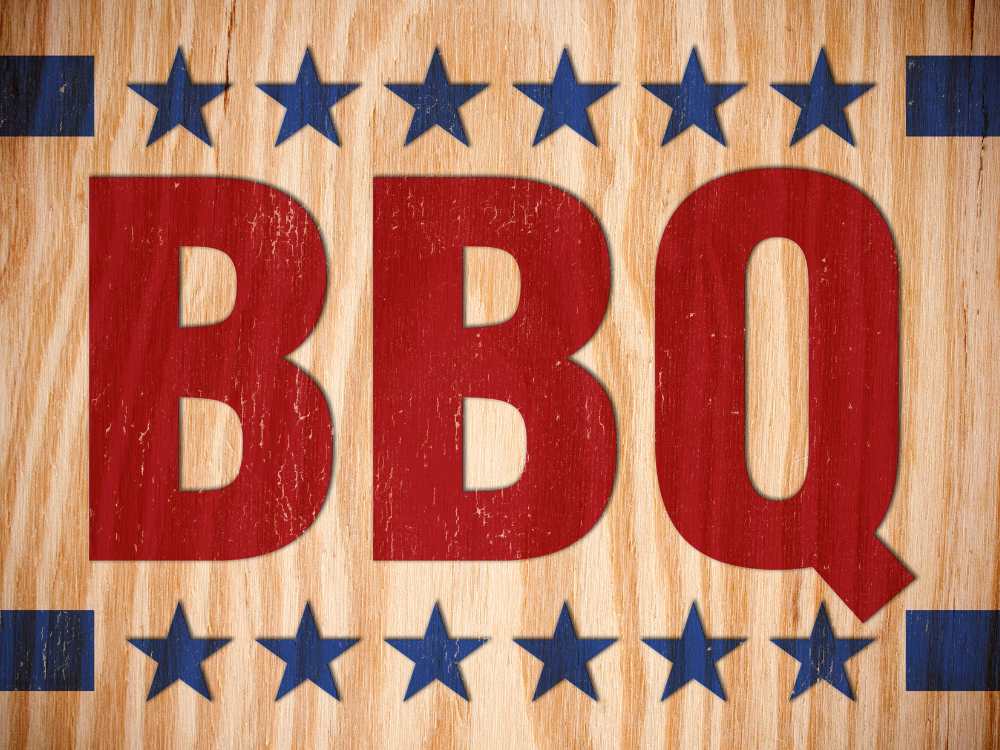 Website Links of Restaurants For BBQ Catering