I love to create tasty dishes like this chicken sausage chowder recipe in my kitchen. It's the perfect, hearty Fall comfort food and a great way to use up leftovers from the fridge.
OK. So that may have been a no-brainer for those of you who've been inside the walls of this blog before, but it's a true statement nonetheless.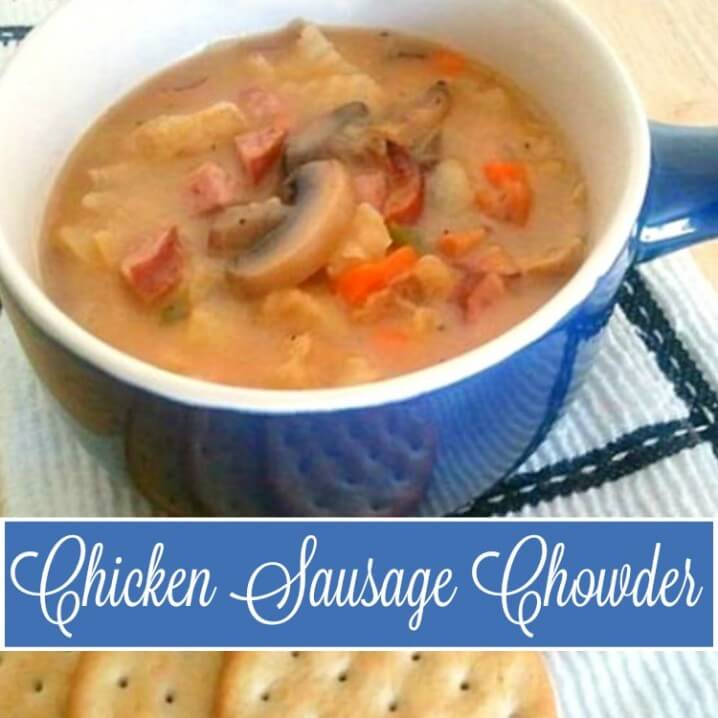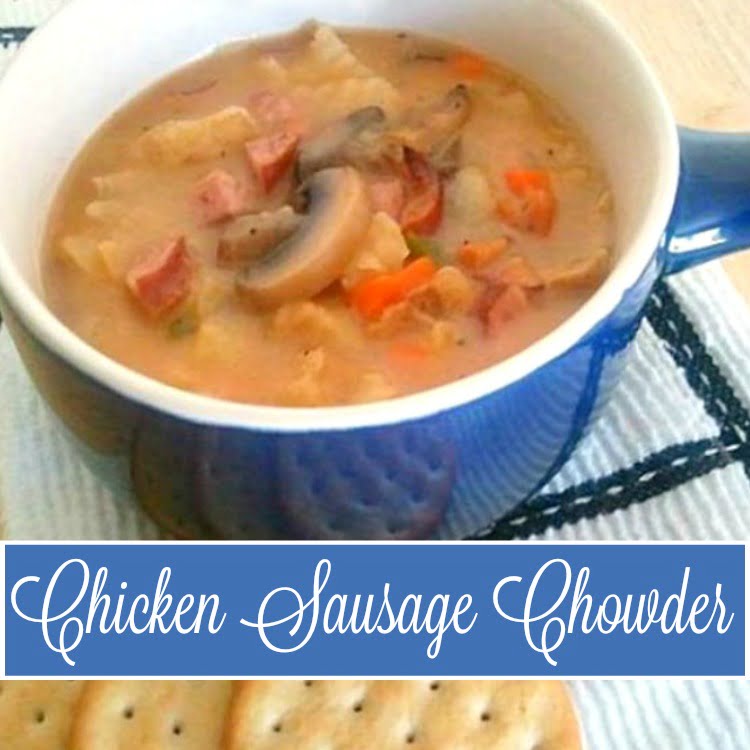 Personally speaking, cooking and baking are therapeutic and help me to keep my sanity… and unless I'm cooking with black truffles or braising my food in a bottle of Romanée-Conti, it's far less expensive to cook than to see a psychiatrist!
There's one small problem with my love for cooking, though. Many of the ingredients I buy at the store are meant to feed families of 4 or more. Since I'm just cooking for Brian and myself, we have leftovers in the fridge a lot. At times, it borders on obscene amounts. That's why I adore "clean out the fridge day".  Also known as "use it or lose it" day! I get to be creative with ways to use leftovers and aging produce and I actually have fun doing it.
A couple of my favorite recipes made from leftovers are this chicken sausage chowder and my sweet potato sheperd's pie, which, by the way, is a great way to use up Thanksgiving leftovers!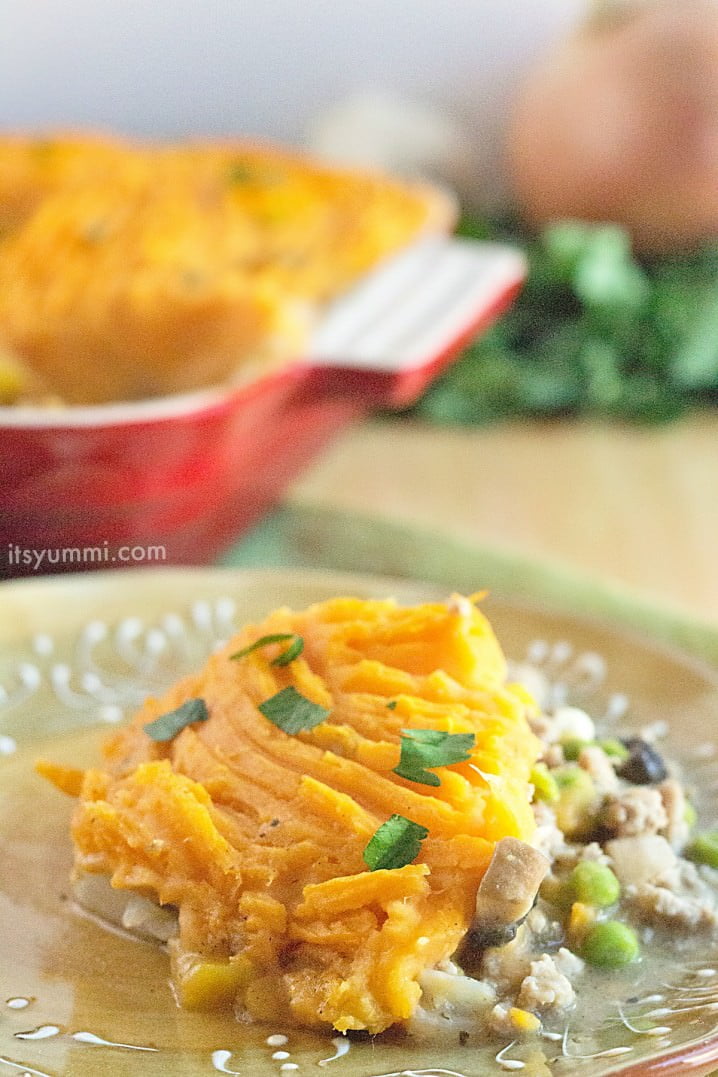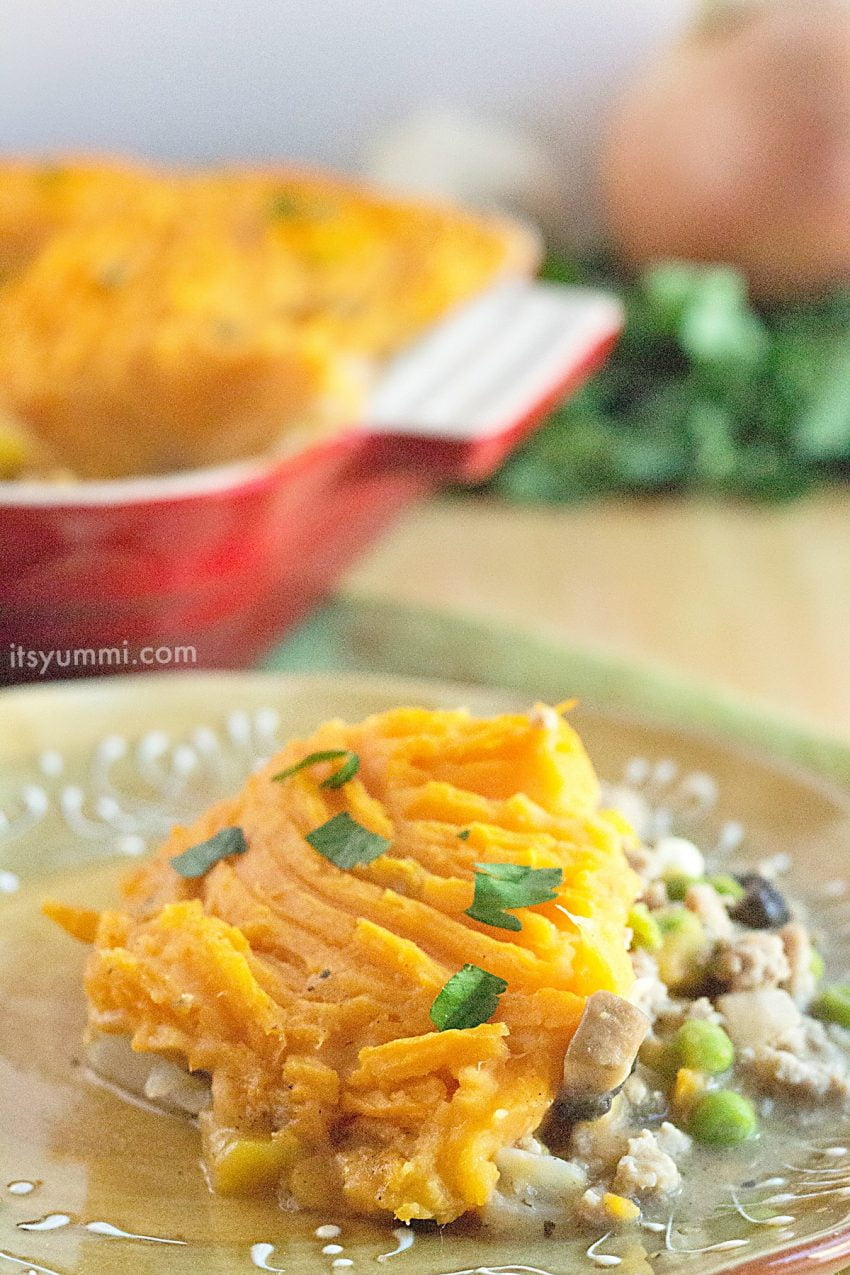 On a recent "clean out the fridge day", leftover inventory was pretty minimal, but it had lots of potential!
Leftover slow cooker pulled chicken (That will become Brian's lunch tomorrow)
A couple of honey BBQ'd chicken wings – (Those became my lunch today)
Half of a large white onion
Half of a green bell pepper
A to-go box full of wedge fries
Some homemade chicken stock that I forgot to freeze for later use.
3 Johnsonville smoked chicken and pepperjack cheese sausages, one of which was left over from when we grilled out on Thursday.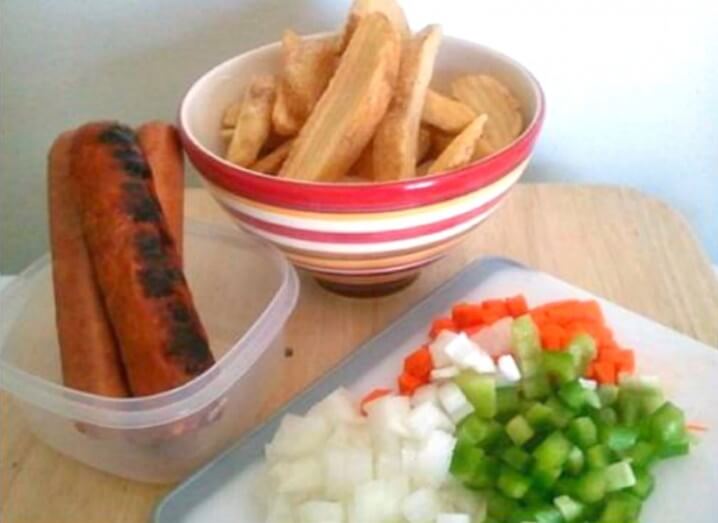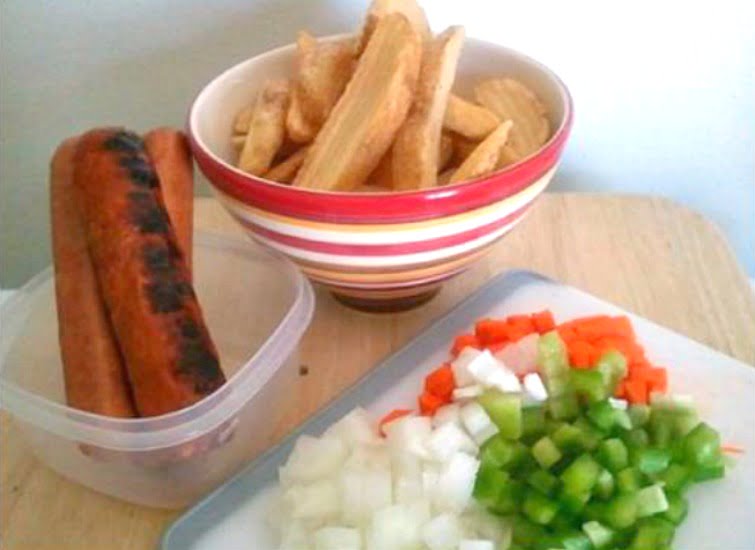 Frankly, I'm surprised the sausage lasted that long in the fridge. They're smoky and cheesy and delicious, I could have a love affair with them, but I don't want to make Brian jealous.
Since it's a great comfort food and it takes less than 30 minutes to whip up a batch, I decided to make a pot of this chicken sausage chowder.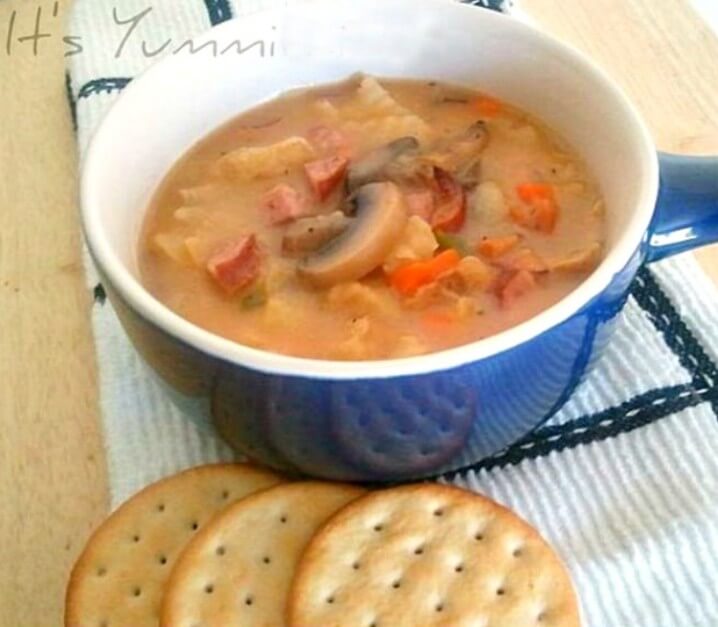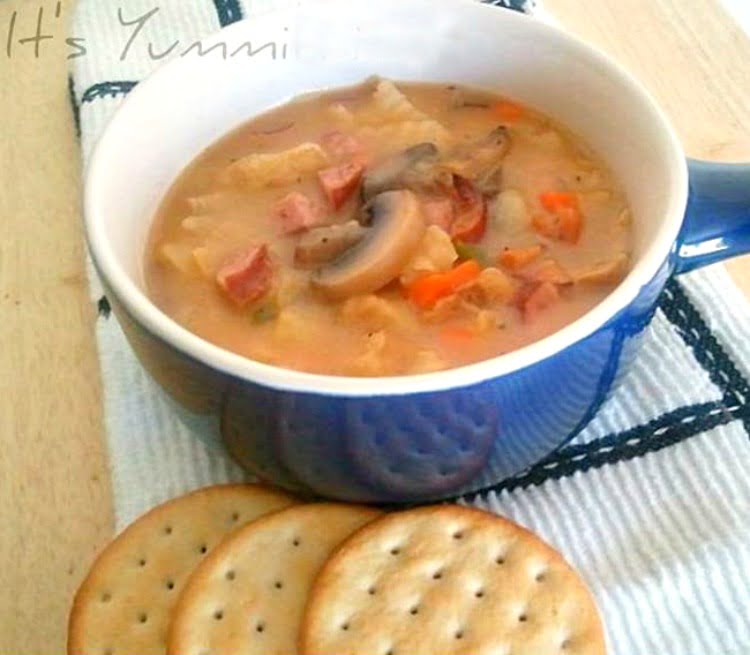 FOOD FACT: Traditionally, soups are known as chowders when chunks of potato are used as one of the ingredients.
If you love chowders, please also check out my recipe for Easy Clam Chowder, too.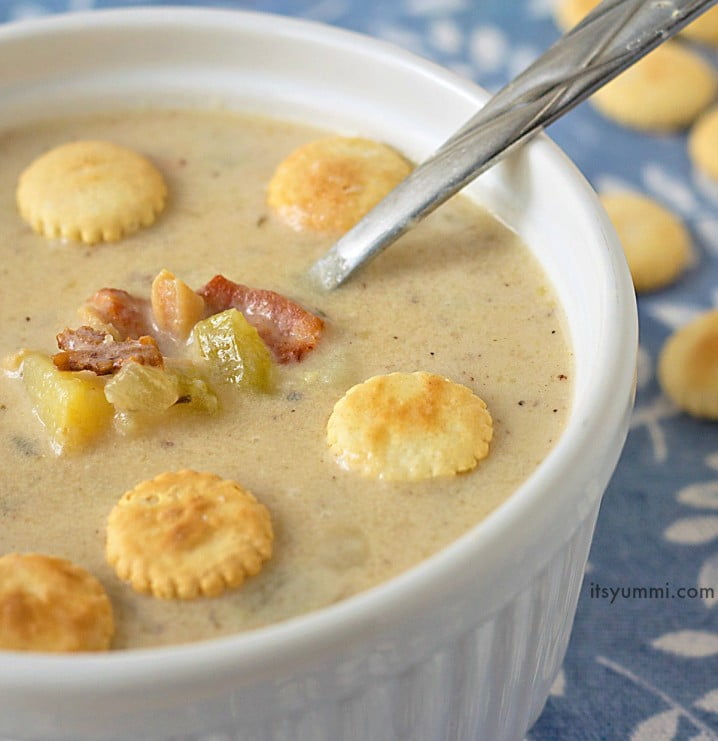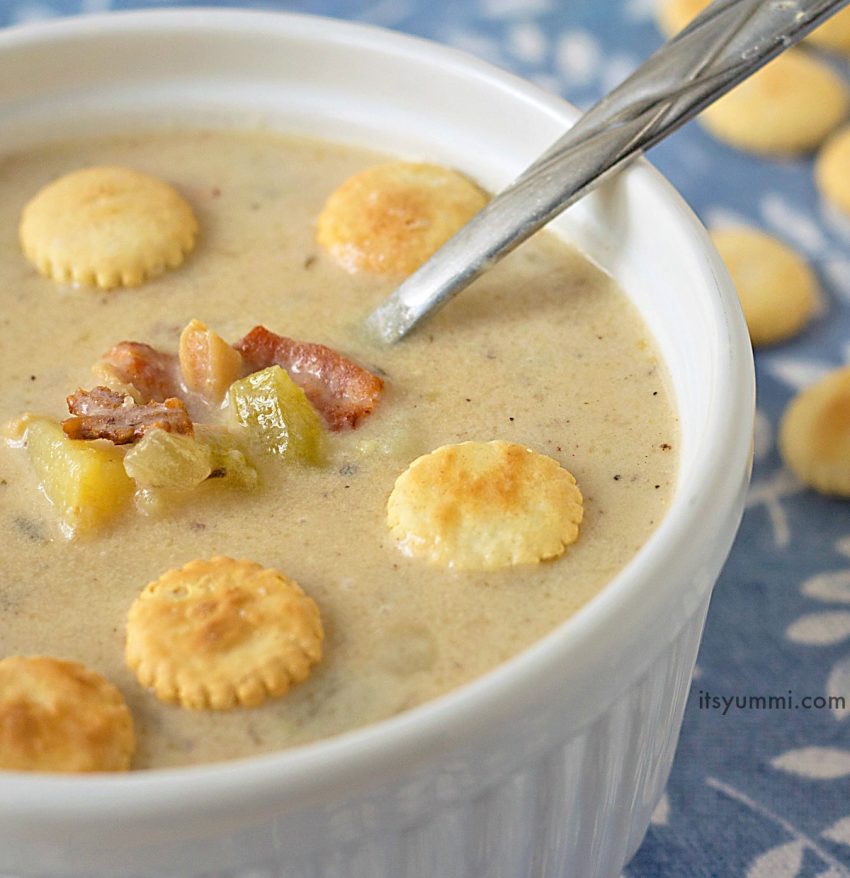 I would love to know what you think of this CHICKEN SAUSAGE CHOWDER recipe.
Use the comment section below to let me know!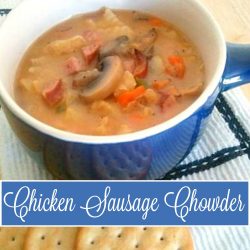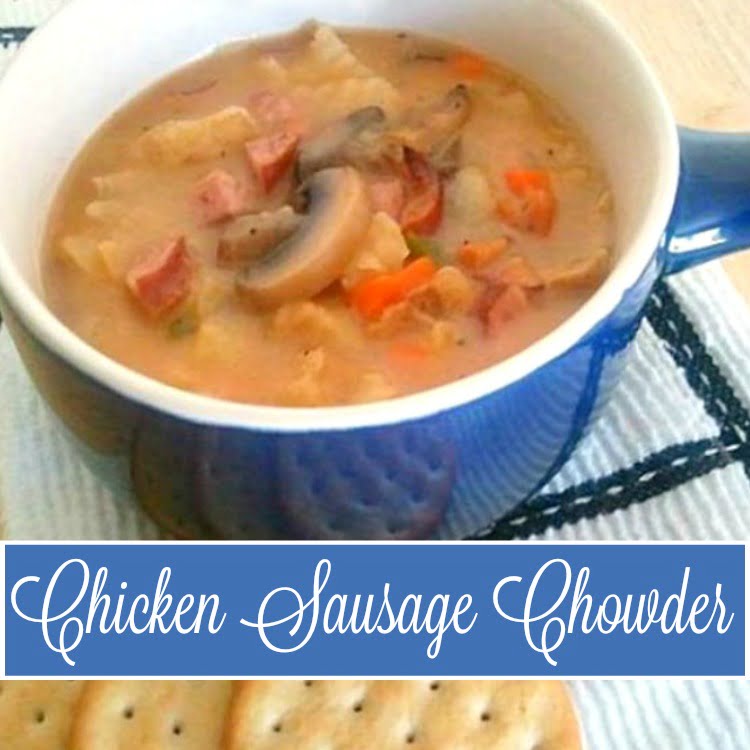 Chicken Sausage Chowder
A smoky, hearty, flavor-filled chowder that is sure to stick to your ribs! Yield: 4 servings
Ingredients
2

Tablespoons

canola oil

6

ounces

of smoked chicken sausage

diced

1/2

large white or yellow onion

diced

1/2

medium green bell pepper

diced

1

medium carrot

diced

1

medium potato

diced medium

1

clove

of garlic

minced

2.5

Tablespoons

all-purpose flour

2.5

Cups

(20 ounces) chicken stock or broth

1

bay leaf

1/4

teaspoon

dried thyme

1/2

teaspoon

smoked paprika

1/8

teaspoon

onion powder

1/8

teaspoon

cayenne pepper

Salt and pepper to taste
Instructions
In a 3 quart saucepan, heat the canola oil over medium heat until it shimmers.

Add the chicken sausage and sauté for 3-4 minutes, stirring occasionally, until the sausage is browned and some of the fat has rendered from it.

Add the diced vegetables and continue sautéing over medium heat for 2-3 minutes, stirring occasionally, until the onions are translucent but not browned. Add the garlic during the last minute of cook time so that it doesn't burn.

Sprinkle the flour over the meat/vegetable mixture and stir to coat. NOTE: If the flour doesn't seem to dissolve, you can add another 1/2 Tablespoon of butter or oil to the pan.

Slowly whisk the chicken stock into the pan. If you pour it all in at once, the roux will not incorporate into the liquid. Add all of the seasonings except for the salt and pepper. Bring the mixture to a slow, rolling boil then add the potato and simmer for 15-20 minutes or until the potatoes are tender. NOTE: If you are using previously cooked potatoes like I did, you will only need to simmer for about 10-12 minutes.

Remove the bay leaf and add salt and pepper to taste. Ladle into crocks or soup bowls. Serve with bread or crackers of your choice and enjoy!
Nutrition
Calories:
287
kcal
Carbohydrates:
24
g
Protein:
12
g
Fat:
16
g
Saturated Fat:
3
g
Cholesterol:
45
mg
Sodium:
692
mg
Fiber:
3
g
Sugar:
5
g