THIS GIVEAWAY IS CLOSED!  Congratulations to the winner!
Welcome to DAY 2 of my 12 Days of Christmas giveaway!  I hope you're ready for another gift, 'cuz I'm feeling gift-y 🙂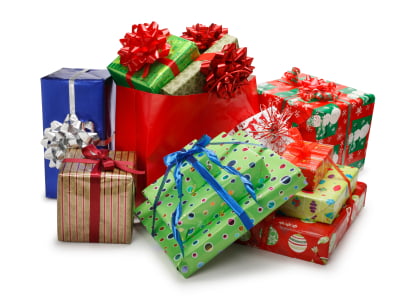 Before I spread some good cheer around this place, I want to take a sec to thank you for being here.  Some of the comments you lovelies left on yesterday's giveaway post tugged at my heart strings in a major way.  I wish that I could make each and every one of your wishes come true!
It's true that I don't have the ability to bring torn families together, to cure illness, to stop pain, to heal hurt, to fix finances, or to find jobs for those who need them.  I can't stop war or find homes for people who need them.  However, I DO have the ability to pray to the God of my understanding.  HE is big enough to handle all of those problems, and more!  So when I pray every day, I hope you won't mind if I include your needs in my prayers to Him.  I would love the honor of doing so.
OK… who's ready for another great giveaway prize?!
Today's prize sponsor is… ME!   That's right, kids… I went shopping, and I thought about YOU while I was there!  LOOK!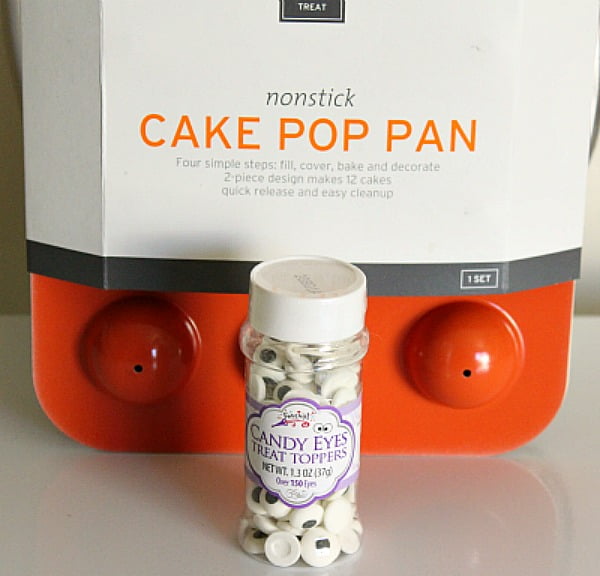 [rss-cut]
Making cake pops is really pretty easy.  It's just a standard cake (many people use boxed mixes) combined with buttercream frosting.  Decorating them is where I tend to struggle, but that's only because I lack in the hand/eye coordination department.  There are loads of adorable projects waiting to be made with this cake pop pan.  I'm including a bottle of candy eyes so that you can make fun projects like THESE (click on the photos to get the directions):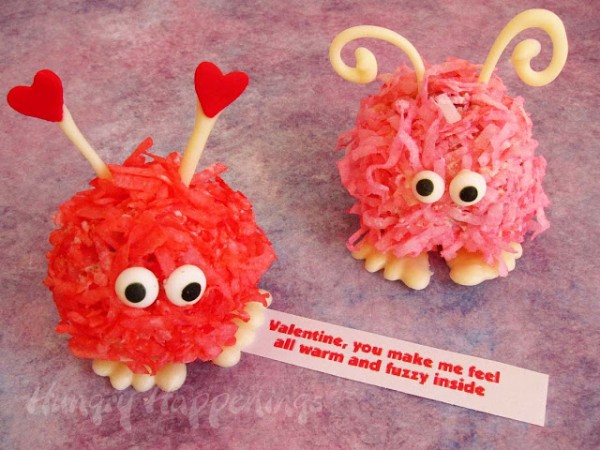 So one of you lucky duckies will win this cake pan AND the bottle of fun candy eyes.  This giveaway is open to residents of the United States and yes, yes… I'm even gonna splurge on the shipping charges and open this giveaway up to my friends living in Canada!
We did this yesterday, but I need to run through the giveaway rules again, m'kay?
FORMALITIES of this giveaway event:
1.  As much as I adore every one of you, my thin, unemployed wallet doesn't have the funds to ship gifts overseas right now.  I'm so sorry!  HOWEVER, this particular giveaway IS open to residents living in the United States and Canada.
2.  You need to use the Rafflecopter form to enter the giveaway.  However, if the giveaway rules state that you must leave a comment, do so in the comments section under this post..not just on the Rafflecopter form.  Also, if the rules state that you to like a page or follow someone on Twitter, Pinterest, or other such social media sites, it's because the sponsor of the gift wants to get to know you better.  They want you to get to know their products, too.  That means that they want a long term relationship…not a one-night stand.  If you unfollow or unlike before the giveaway winner is announced, you can bet your cute self that YOU won't be the announced winner.  Comprende?  Thanks!  🙂
3.  These giveaways are in no way, sponsored by, affiliated with, or operated through Facebook.
4.  Only one entry per person/email address is permitted.  In plain old English, that means if you have several email addresses, you can't use them all to place entries. Pick your favorite one and use it to enter.  I want everyone to have an equal chance of winning.  Yeah, I'm stuffy like that, but it's my house, my rules.
5.  Pretty please don't break my heart by cheating.  It's sad… and cheaters never win anyway.
Here's the Rafflecopter form you need to use:
WAIT!  PLEASE DON'T LEAVE YET…. I have one more thing I want to let you know about.
Please allow me a brief moment to feed your spirit, ok?  Doing so is one of the missions I have for this blog of mine. I really want you to have an idea of what a huge difference God has made in the lives of many people, including me.
God can and does perform miracles every day.  I've watched it happen in the lives of friends and family members, and I've experienced personally in this old body of mine as well.  FIVE times in my life, I've had doctors tell me that they don't understand how I lived through a particular ordeal.  In their opinion, I should have died, and they have no explanation as to why I didn't.  Those doctors were shocked that I lived, but I wasn't quite so shocked.  Rather, I was full of awe, wonder, and overwhelming joy at the power and depth of love of God.  He's strong and wise enough to see us around…or through anything, even the most difficult of obstacles.  His love NEVER fails!  I think He allows pain, suffering, and sadness because it draws us closer to Him.  He didn't create us to rely on our own selves to live.  He created us because he wanted a relationship with us!  If we don't need Him or want Him in our life, then there's no relationship, and that saddens Him.  So sometimes, He takes what we might consider to be drastic measures to bring us to our knees and ask for His help.  It's at THAT moment that I've seen the mighty miracles occur!  I'm not going to push my relationship with God down your throat.  I just wanted you to know that even when you don't feel loved, you are.  Even you feel alone, you're not.  Even when you're broken hearted, penniless, and feeling hopeless, there's someone who wants to help you.  Just ask Him for that help.  Even if you don't currently believe in the God of my life, I challenge you to give Him a try.  After all, what could it hurt to try?  If you don't have any expectations, you won't be disappointed if nothing changes.  However, if you don't expect a miracle and you get one… THEN how great would you feel?  🙂