THIS GIVEAWAY HAS CLOSED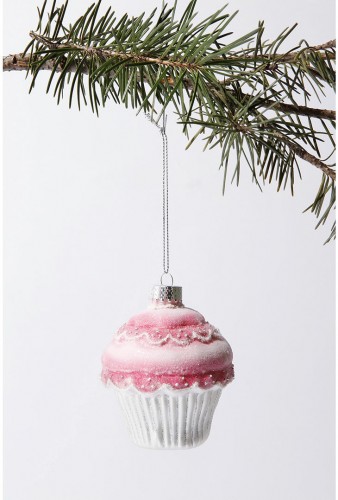 Welcome to DAY 4 of my 12 Days of Christmas giveaway! If this is your first time visiting It's Yummilicious or you haven't read my posts for a while, all of the earlier giveaways can be found HERE
Those giveaways are still open for a couple more days, so be sure to get entered for a chance at some awesome gifts!
I was really hopeful that I'd be feeling well enough to bake this week, because I wanted to highlight today's giveaway prize for you by baking up something wonderful.  Unfortunately, this flu bug is not being cooperative, so I'm just going to get right into the goodies.  Here's what you lucky lovelies have a chance to win today…
(If you're reading this via email or an RSS feeder, be sure to click through to the website now so that you can see what's up for grabs and enter the giveaway. You won't be able to do it from where you're at!
[rss-cut]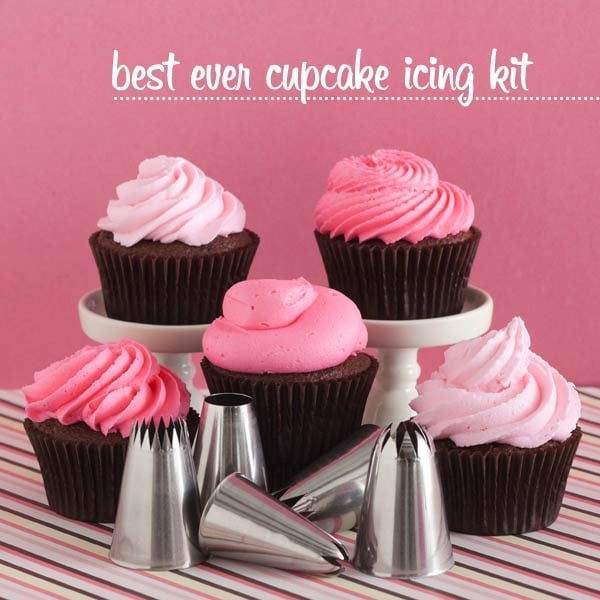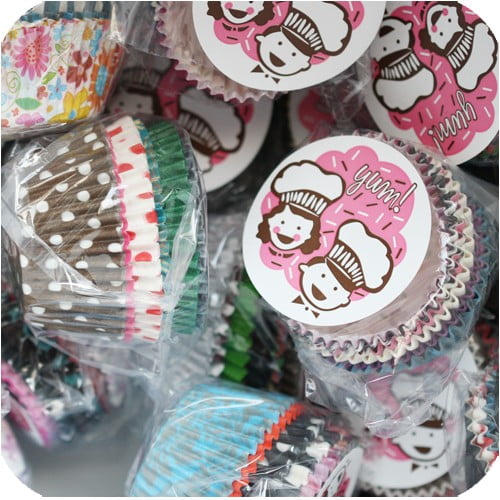 I wasn't kiddin' around about this being a great prize.  That up there is one awesomesauce prize!  The wonderful team over at Bake It Pretty have graciously offered to send one lucky It's Yummilicious reader a "Best Ever Cupcake Icing Kit" along with a stash of miscellaneous cupcake liners.  I am SO jealous of you, Mr. or Mrs. or Ms. Winner!
Want to know the secret to frosting perfect cupcakes like a pro?  THIS IS IT!  This kit has everything you need to decorate a beautiful batch of cupcakes, and in record-time, too!  You'll get the top five favorite jumbo pastry tips, one 16″ professional-grade pastry bag, and a nice stack of liners to pretty up your sweet cupcake goodness!  This is a frosting kit that no cupcake baker should be without.
Your kit will include the following tips:
Round Tip

Star Tip

Closed Star Tip

French Tip

Super Star Tip
I would love to offer this prize out to everyone, but this giveaway is only open for my readers living in the continental United States.  For what it's worth, I love my international readers, too…even if I can't shower you with gift opportunities right now.  Hope you'll hang around with me anyway!
So just like the other giveaways, there are rules that need to be followed in order for your entries to be legit.  Here's the low-down, and the Rafflecopter entry form is below it.  Please be sure to read the fine print at the bottom of the giveaway form so that you understand what's what, okay?  Thanks… and GOOD LUCK!
1. You need to use the Rafflecopter form to enter the giveaway. However, if the giveaway rules state that you must leave a comment, do so in the comments section under this post..not just on the Rafflecopter form. Also, if the rules state that you to like a page or follow someone on Twitter, Pinterest, or other such social media sites, it's because the sponsor of the gift wants to get to know you better. They want you to get to know their products, too. That means that they want a long term relationship…not a one-night stand. If you unfollow or unlike before the giveaway winner is announced, you can bet your cute self that YOU won't be the announced winner.  For entries requiring Tweets, your Twitter account and all Tweets must be visible to the public WITHOUT having to follow you.  (That means your account cannot be set to "private")  Additionally, your Twitter account must have a minimum of 25 followers.
2. This giveaway is in no way sponsored, endorsed, affiliated with, or operated through Facebook.
3. Only one entry per person/email address is permitted. That means if you have several email addresses, you can't use more than one for the purposes of this giveaway. Pick your favorite one and use just that one to enter. I want everyone to have an equal chance of winning. Yeah, I'm stuffy like that, but it's my house, my rules.
4. Pretty please don't break my heart by cheating. It's sad… and cheaters never win anyway.