What is DoorDash Large Order Program?
DoorDash Large Order Program is specially meant for Dashers (DoorDash delivery drivers) to receive relatively high-value orders such as certain catering deliveries than regular deliveries.
The drivers should be enrolled in the large order program to get high-value orders and be paired up with such orders, specifically within their service area.
While this program will land you more money on the side, not everyone can join it. There's a particular eligibility criterion you have to meet with to enroll in the program.
But how exactly does DoorDash's large order program work? First, you need to get registered for the program, which at the moment is invite-only.
Afterward, you have to ensure you're equipped with the requested tools needed for the delivery. (ex: catering bag)
Once there's a high-value order in your area, DoorDash will pair you up. Nevertheless, you have to be persistent as such orders will arrive later and there will be few.
Also, these large order programs must be scheduled in advance.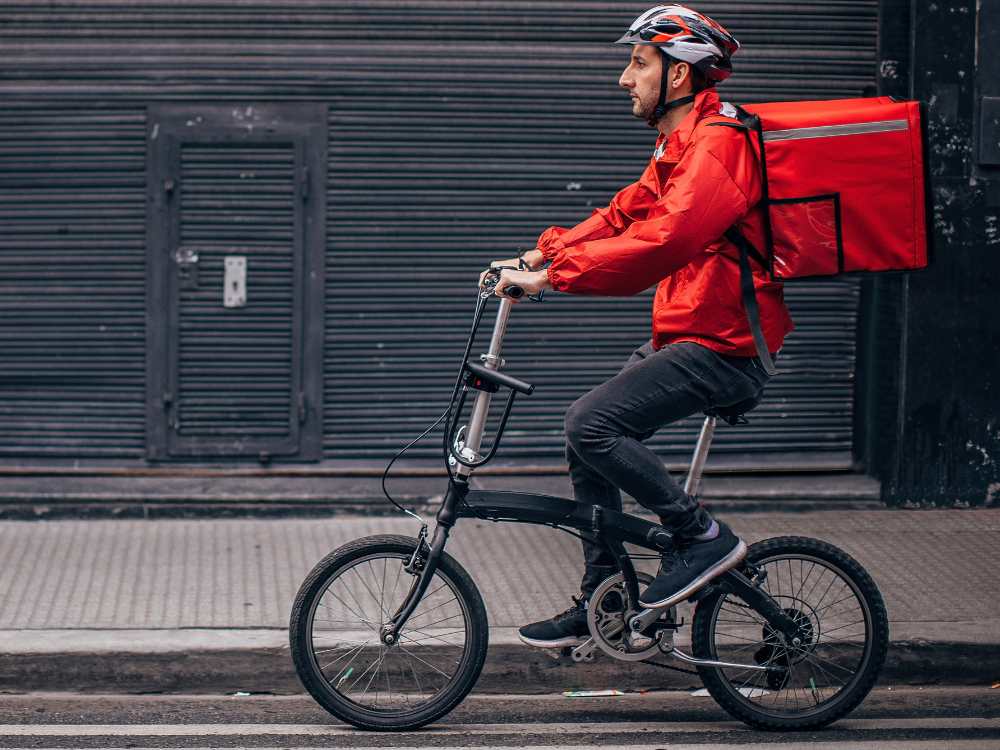 What is DoorDash Large Order Program?
DoorDash large order program is a goldmine for Dashers to earn extra bucks with high-value delivery orders.
This program pairs you up to deliver high-volume or greater-value deliveries, including large catering orders, enabling you to earn better tips.
Remember that there's a process to register for the program and specific prerequisites you need to complete before receiving an invitation. Similarly, you are excepted to maintain the same eligibility criteria to remain within the large order program.
How To Sign Up For DoorDash Large Order Program?
You need to follow a couple of steps to enroll yourself in the program.
Meet The Eligibility Criteria Expected By DoorDash
There's a detailed list of criteria that each Dasher has to fulfill within a given month to be eligible for this rewarding program.
This criterion considers the numbers regarding lifetime deliveries, deliveries in the past month, customers' star ratings, and completion rates.
Have The Equipment Ready
DoorDash requires all the Dashers who wish to join their large order program to have at least one catering bag with them.
You could refer to their site for more information about the type of bag required. The sellers of the catering bags could also be found there.
Confirm That You Own a Catering Bag
You're automatically enrolled if you purchase a bag from DoorDash with a promo code. Those without the promo code must upload an image of the bag. As for bags with the non-DoorDash brand, a photo has to be uploaded.
Reply To The Invitation Email
The program is invite-only. All you need to do is answer the email with an image of the catering bag. After you respond to the confirmation email, you are in.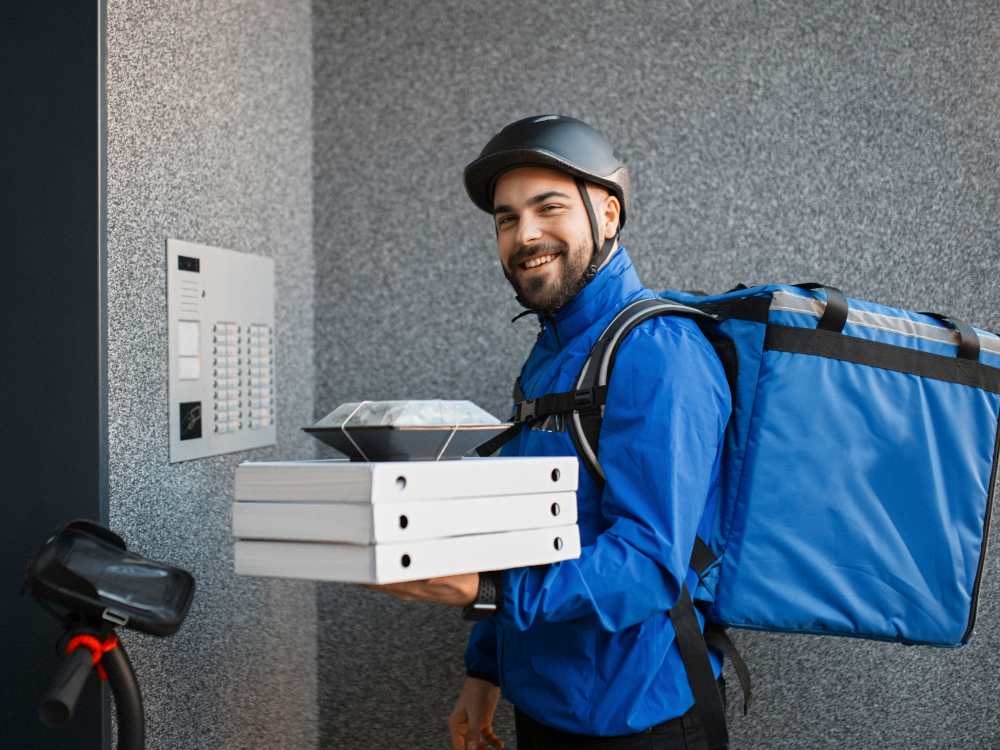 Large Order Program DoorDash Requirement
Here's the list of requirements to be fulfilled to be admitted to the program.
Lifetime Deliveries – 200 Or More
There need to be more than 200 deliveries done by you throughout your career.
Deliveries in The Last Month – 100 Or More
You need to cover at least 100 deliveries within the immediate past month.
Star Rating of 4.7+
This rating needs to be from the immediate past month.
A Completion Rate of 95% Or More
You need to complete 95% or more deliveries.
A Standard Catering Bag
This bag needs to be purchased from the DoorDash store or elsewhere to be considered for the program.
How Much Do Large Orders Pay?
It is mentioned that a large order in this program could pay you two or three times as a regular delivery order regarding tips.
Reasonably, the pay for large orders on DoorDash is a matter of location, expenses, time, and the number of orders completed.
The pay is calculated on the average payout for Dashers around the country in the past month in contrast to the average payout for a smaller order (less than $100).
However, you could earn a significant portion of your money through tipping while delivering a high-value order.
How To Get Large Order Program DoorDash?
As I have elaborated in the above paragraph, you must be invited by email to join the program. An invitation will only be sent once you meet all their requirements.
Sometimes, you may not get accepted to the large order program as there may be enough Dashers in your areas to deliver them.
Once enrolled, you will be notified when there's a large order delivery in your area. Typically, if the order exceeds $100 with a large count, it's a high-value order which you could accept or decline.
How Do You Qualify For Top Order Program DoorDash?
To qualify for the top Dasher program, you must meet the requirements of DoorDash.
They need you to complete at least a hundred deliveries in the past month. Simultaneously, you need to have 200+ lifetime deliveries with you.
The customer ratings are to be on or above 4.7, with an overall acceptance rate of 70%. Once you have them all with you, you are good to go.
Here's the list in brief.
100 completed deliveries – past month
200 completed deliveries – lifetime
Customer ratings – 4.7
Acceptance rate – 70%
How Do I Make $1000 a Week With DoorDash?
DoorDash, on average pays around $15 -$16 per hour.
You need to be alert about the rush hours with fewer drivers around in the right places. You have a say in your hours and must be wise in figuring out when to work.
You sure could only accept the higher paying delivery orders as well.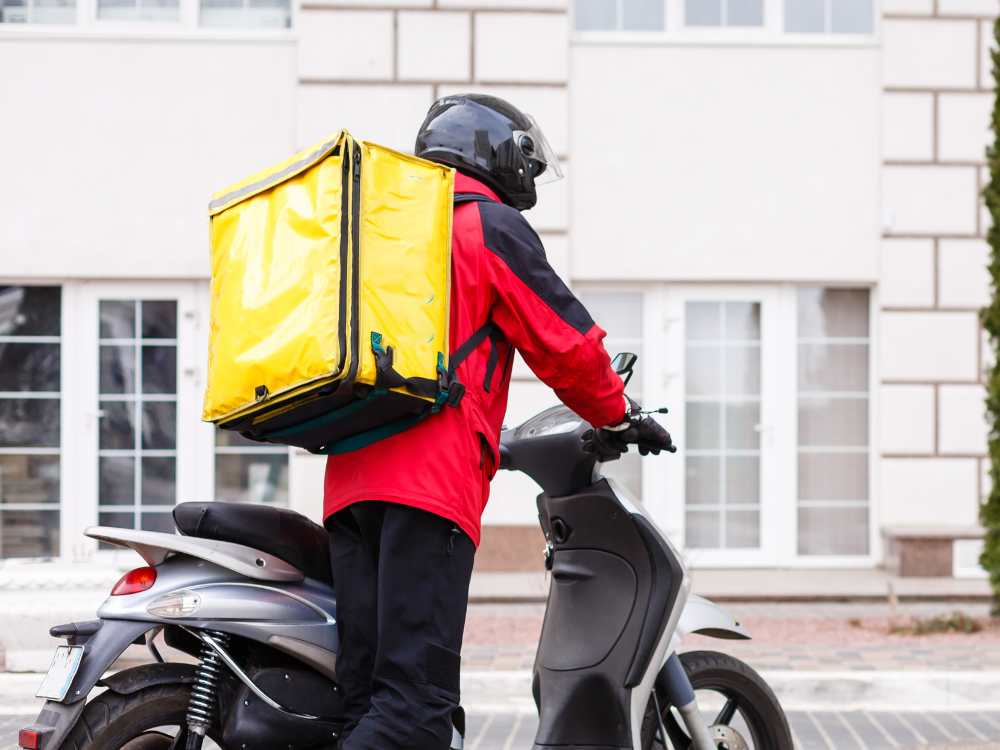 How To Make $500 Fast DoorDash?
You could quickly earn 500 bucks on DoorDash by working the weeknights when drivers are sparse.
The higher tips, bonuses, and referrals are the key to extra bucks with DoorDash. Accept the orders that could pay you more and work hard to earn a better rating.
How Much Do You Tip a Large Order on DoorDash?
Tipping varies from person to person.
However, on average, you could earn two or three times more than a regular order when dealing with large orders.
An order worth over $100 could earn a large tip, depending on your ratings.
Final Thoughts
If you're a fellow Dasher, DoorDash's large order program is your best shot at extra cash. This is your sign to join the program if you're a serious driver delivering more than 100+ orders monthly.
Go through the eligibility criteria today to ensure you qualify and keep pushing to enroll in the Large Order program to earn more and more.