El Torito Happy Hour Specials Menu & Time in 2023
Are you searching for a place to enjoy happy hours? Stop by El Torito Cantina and enjoy your meal throughout the happy hour.
The typical happy hour time at El Torito is from 3 PM to 7 PM daily in most of their locations except for Marina Del Rey, Redondo Beach, Dana Point, and Monterey.
Their menu includes drink specials like a margarita, draft beers, and house wine.
You can have tacos, grilled chicken, shrimp, salmon, papas Calientes, and a lot more for your food.
You can try El Torito's food and drink specials starting from $4 up to $10.
Included in El Torito happy hour menu at $4 are:
The buttery street corn, the cheesy Queso Dip served with tortillas, Papas Calientes, a pint of draft beer, house wine, and well drinks.
For only $6, you can have a plate of Mini Tacos Steak & Chorizo, four pieces of Potato Chorizo Taquitos, three fragments of Sopes Grilled Chicken, a glass of Signature Margaritas, call drinks, or El Jimador shots.
If you want a filling and boozy menu, try El Torito's beef birria tacos, chicken flautas, BBQ carnitas sliders, a glass of watermelon candy shot, the spicy and boozy jalapeño cucumber margarita, or a glass of mojitos at $8 each.
The Mexican pizza, salmon tacos, and shrimp tacos gobernadora are worth ordering at only $10; pair it up with a margarita flight, spicy piña margarita, or a classic Paloma.­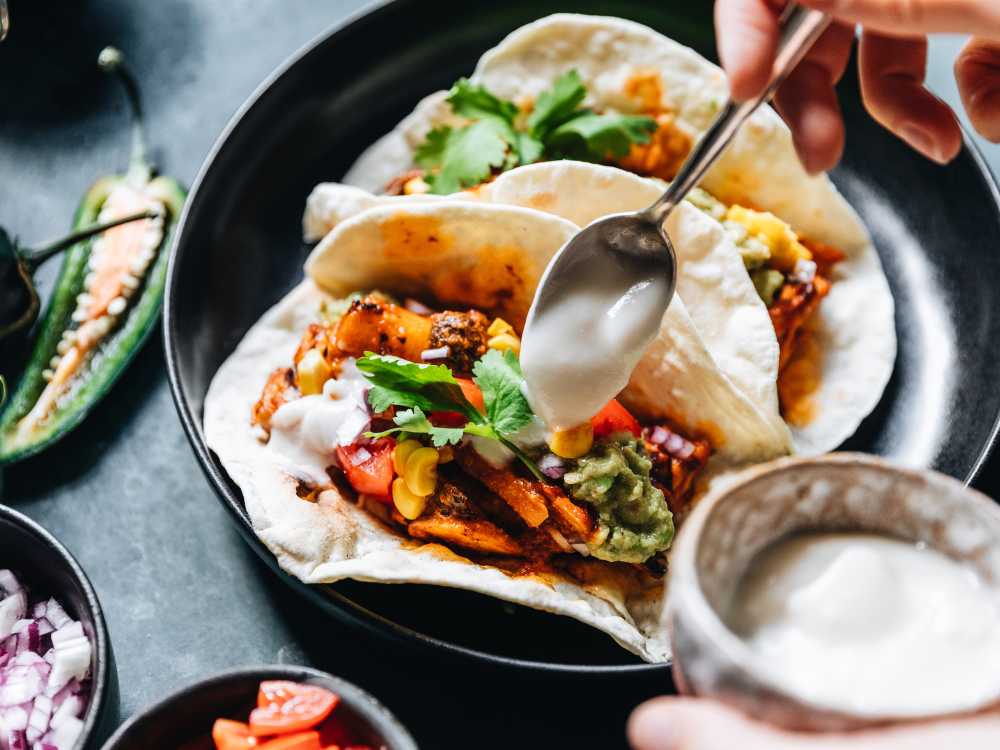 El Torito Happy Hour Time
| | | |
| --- | --- | --- |
| Location | Days | Time |
| Other El Torito Locations | Daily | 3 PM to 7 PM |
| Monterey and Dana Point | Monday to Friday | 3 PM to Closing |
| Redondo Beach and Marina Del Rey | Monday to Friday | 3 PM to 7 PM |
El Torito Happy Hour Specials Foods
| | |
| --- | --- |
| Items | Price |
| Queso Dip | $4.00 |
| Potato Chorizo Taquitos (4) | $6.00 |
| Sopes Grilled Chicken (3) | $6.00 |
| BBQ Carnitas Sliders (3) | $8.00 |
| Street Corn | $4.00 |
| Beef Birria Tacos (3) | $8.00 |
| Papas Calientes | $4.00 |
| Chicken Flautas (4) | $8.00 |
| Salmon Tacos (3) | $10.00 |
| Mini Tacos Steak And Chorizo (4) | $6.00 |
| Shrimp Tacos Gobernador (3) | $10.00 |
| Mexican Pizza | $10.00 |
El Torito Happy Hour Drinks
Items
Price
Well Drinks
$4.00
Draft Beer Pint
$4.00
House Wine
$4.00
El Jimador Shots
$6.00
Signature Margaritas
(Fruit Favors + $1)
$6.00
Call Drinks
$6.00
Mojitos
$8.00
Watermelon Candy Shot
$8.00
Jalapeño Cucumber Margarita
$8.00
Classic Paloma
$10.00
Margarita Flight
(Signature, Blackberry & Mango)
$10.00
Spicy Piña Margarita
$10.00
Important Links To Remember About El Torito
Remember these links and be updated on what is new about El Torito.
People Also Ask
Is There a Taco Tuesday At El Torito during Happy Hour?
For taco lovers, Taco Tuesday is also available at El Torito every Tuesday in all locations from 3 PM until closing time.
It is sold at $2.99 with four flavors, chicken, carnitas, steak, and el pastor.
What Are The Best El Torito Happy Hour Drinks To Try?
El Torito's margaritas are a must-try during happy hour, such as the jalapeño cucumber margarita or the mariposa margarita that changes color and is too beautiful to drink.
How Much is El Torito's Happy Hour Menu?
El Torito happy hour specials are delicious yet affordable, costing only $4 to $10 per serving; some dishes are also shareable.
What Are El Torito's Specials of The Day?
You can avail of El Torito specials of the day, even in happy hour timings.
The specials menu are Monday Fajita Fiesta, Taco Tuesday, Wednesday Enchiladas, Thursday Rib Platter, and Friday Mahi-Mahi tacos.
Who is The Founder of El Torito?
El Torito was founded by Larry J. Cano, a bartender who took over a Polynesian restaurant in Encino and made it a Mexican restaurant named El Torito.