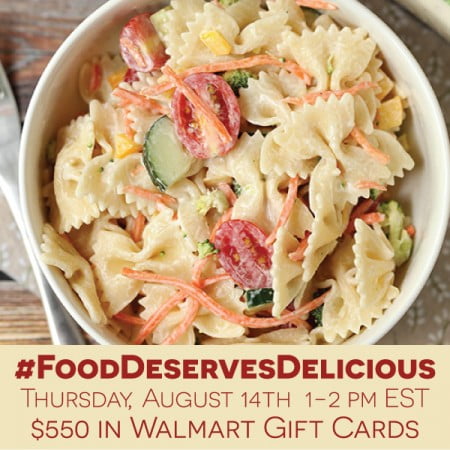 Photo Credit: A Million Moments
Do you love a good Twitter Party?  You know we do and we're excited to host a party about easy ways to add flavor to your recipes using Kraft Classic Ranch Dressing and Kraft Zesty Italian Dressing!  On THURSDAY, August 14th at 1:00 pm ET, please join us for the #FoodDeservesDelicious Twitter Party where we'll be discussing creative ways to use Kraft Classic Ranch Dressing and Kraft Zesty Italian Dressing, and giving you a chance to win prizes!
We all know that Kraft dressings are delicious on salads, but did you know they can help save time when preparing meals? I use Kraft Classic Ranch Dressing and Kraft Zesty Italian Dressing to season everything from breakfast casseroles to lunch time sandwiches, dipping sauces and salads, all through to dinner, where I use them for sauce recipes.
The easy cheesy ranch biscuits that I made a while back were created with the help of the Kraft ranch dressing, and so were my spicy ranch burgers!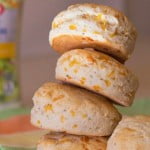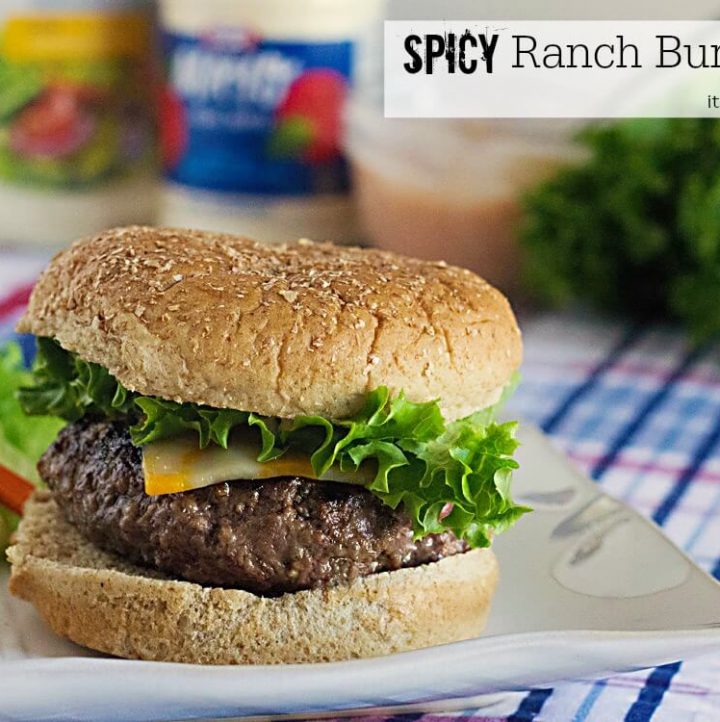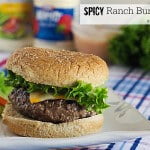 Join me and RSVP for the #FoodDeservesDelicious Twitter Party on SoFabChats!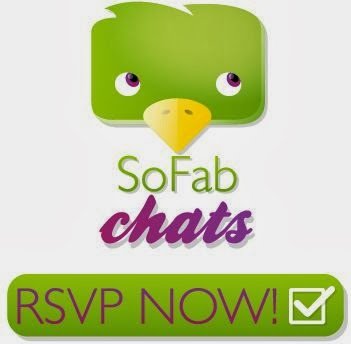 DATE: Thursday, August 14, 2014
TIME:  1:00 – 2:00 pm ET
PRIZES: (5) – $100 Walmart Gift Cards
EARLY BIRD PRIZE: (1) – $50 Walmart Gift Card
HOSTS: @AleaMilham, @ruralmoms, @aboutamom, @ItsYummi, @tsue1136
RULES: #FoodDeservesDeliciousTwitter Party Official Rules
RSVP PARTY GRID: #FoodDeservesDeliciousTwitter Party Page
Join me on 8/14 at 1pm EST for #FoodDeservesDelicious Twitter party Get #recipe ideas. Prizes! RSVP/Rules: http://t.co/Up2T4KeVOm #shop

— Becca ~ It's Yummi! (@ItsYummi) August 4, 2014
How To Participate In A Twitter Party on SoFabChats!
TIP:  How to join a Twitter Party – sign in! Before party starts, click on the green "Sign In On Twitter" bar at the top of the page!
TIP: Who to follow at a Twitter Party? Follow the Party Team by clicking on the Twitter handle links on the RSVP page!
TIP: Want to win Twitter Party prizes? RSVP by clicking on RSVP button before you join the party, follow everyone on the Party Team, and tweet with the party hashtag during the party to be eligible!
TIP: How to win the Early Bird prize? Watch for chance to share a tweet when you RSVP for a chance to win!
TIP: Special deals and brand coupons? Keep that options checked when you RSVP for the party!
TIP: New to Twitter parties? Watch your column and Party Team tweet columns – they are slower paced and easier to follow!
TIP: Where to find Twitter Parties? Check out the SoFabChats Twitter Party Calendar to find more fun parties to attend!
Find more helpful Twitter Party Tips on SoFabChats!