French Onion Dip is the classic chip snack attack companion you can make at home. With caramelized onions and creamy goodness, this is a share worthy dip that will bring tons of flavor to your next get together.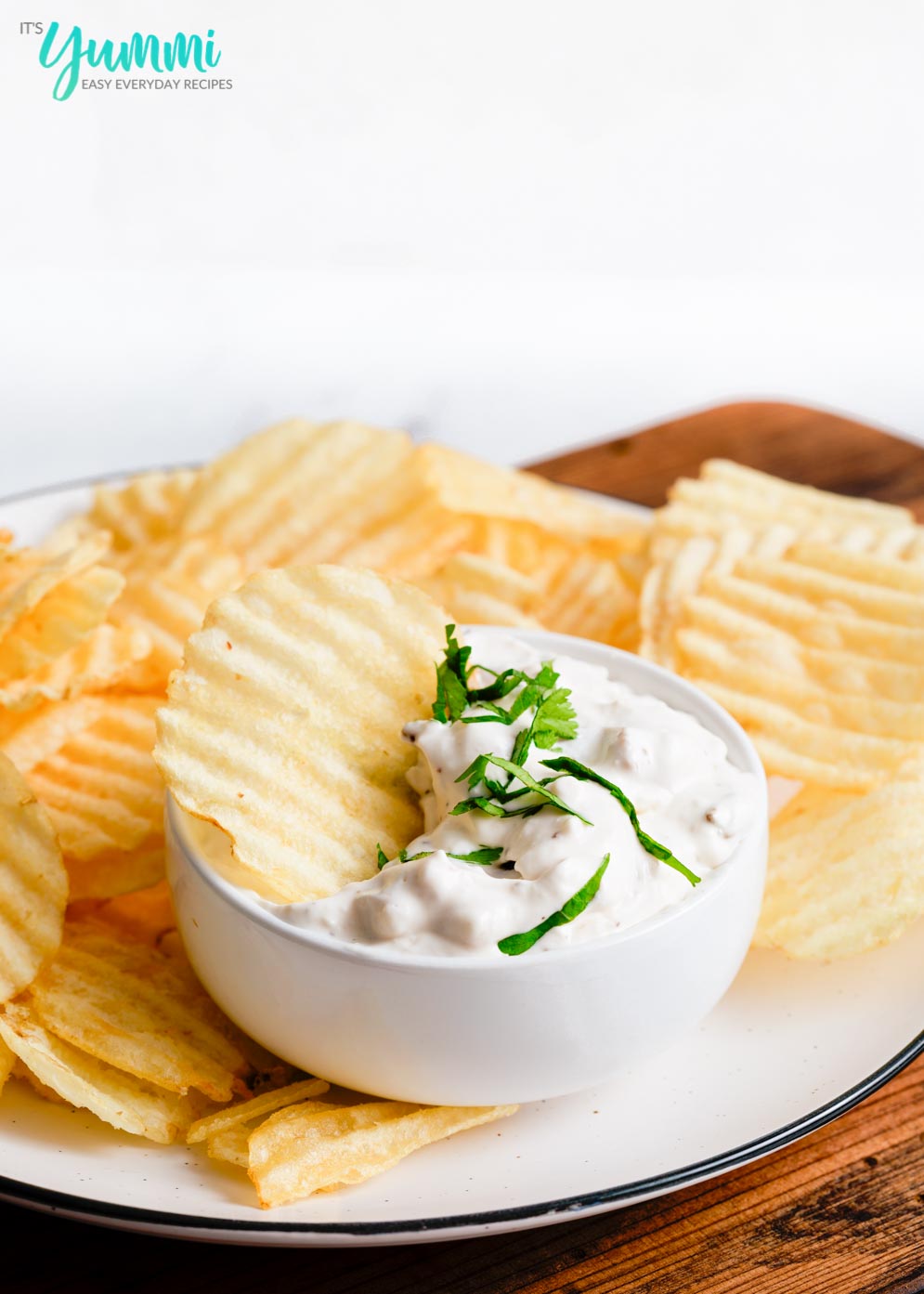 French Onion Dip is one of those staples in snacking. But some store bought brands lack flavor, have a weird after taste or worse yet, are packed with ingredients we can't pronounce. We're all about yummi here, this dip will get you there and then some.
French Onion Dip 101
This dip is worth the work. Trust us. I don't know if I would say it's WORK per-say though. It's honestly rather simple from start to finish and not to mention makes quite a bit and it much more economical than one tub bought in the store.
Key ingredients to your homemade french onion dip: Caramelized onions are the first and foremost in terms of flavor. Butter, olive oil, pepper (and cayenne pepper), salt, sour cream, cream cheese and mayonnaise.
How long will the dip last? French onion dip made at home will last up to 4 days when stored in an airtight container in the refrigerator. That is, if you have the will power not to gobble it all up. We're not sure this dip has ever lasted 4 days. It's just so good!
Caramelized Onions are key
It's true, caramelized onions aren't the easiest ingredient. That's because they require patience and careful watch to cook up to perfection.
It can be easy to burn or overcook your onions. There are a few key tips to keep yourself from ruining the main ingredient of your dip.
Slow and steady: It takes time to properly caramelize your onions. Be patient. Don't turn up the heat to hurry it up.
Heat matters: You'll want to coat your pan in the oil and bring to a medium heat. Spread your onions out, stirring occasionally. Again, it's important not to turn the heat up too high or try to expedite the process.
How do onions caramelize? The key is the sugars in the onions, which are naturally sweet. When you cook your onions slowly, the sweetness comes out in perfect browned caramelization. We're drooling in anticipation.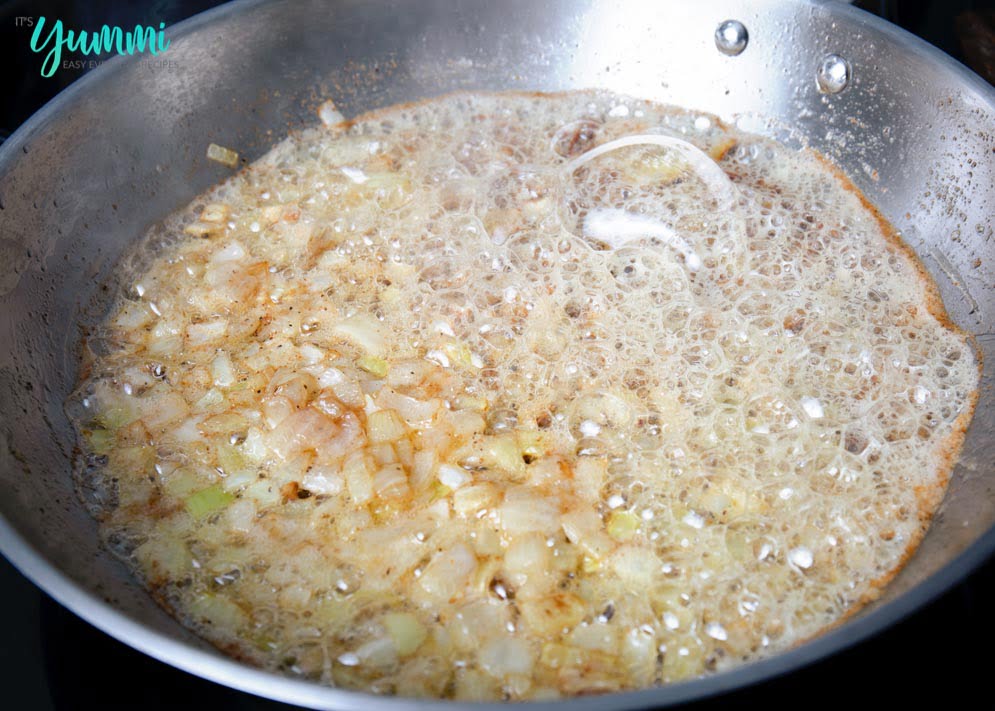 What sets this dip apart?
We've always had a soft spot for french onion dip. A lot of people will boast a homemade french onion dip. But the truth is, many homemade dips are seasoned with soup mix.
Not that the soup mix version isn't good but we do try to avoid mixes like that on occasion when we find there is not really a necessary need for it. And in this case.. you really can make banging dip without the soup mix. This deliciously decadent homemade version needs the fresh flavor of onions. It's not a flavor that can be truly duplicated.
The original dip came about in American history around 1954, from an unknown French cook. One of those recipes that took off quickly after it was printed and became replicated, modified and repeated over history.
Why is it called French Onion Dip? Because many variations are made with French Onion Soup mix.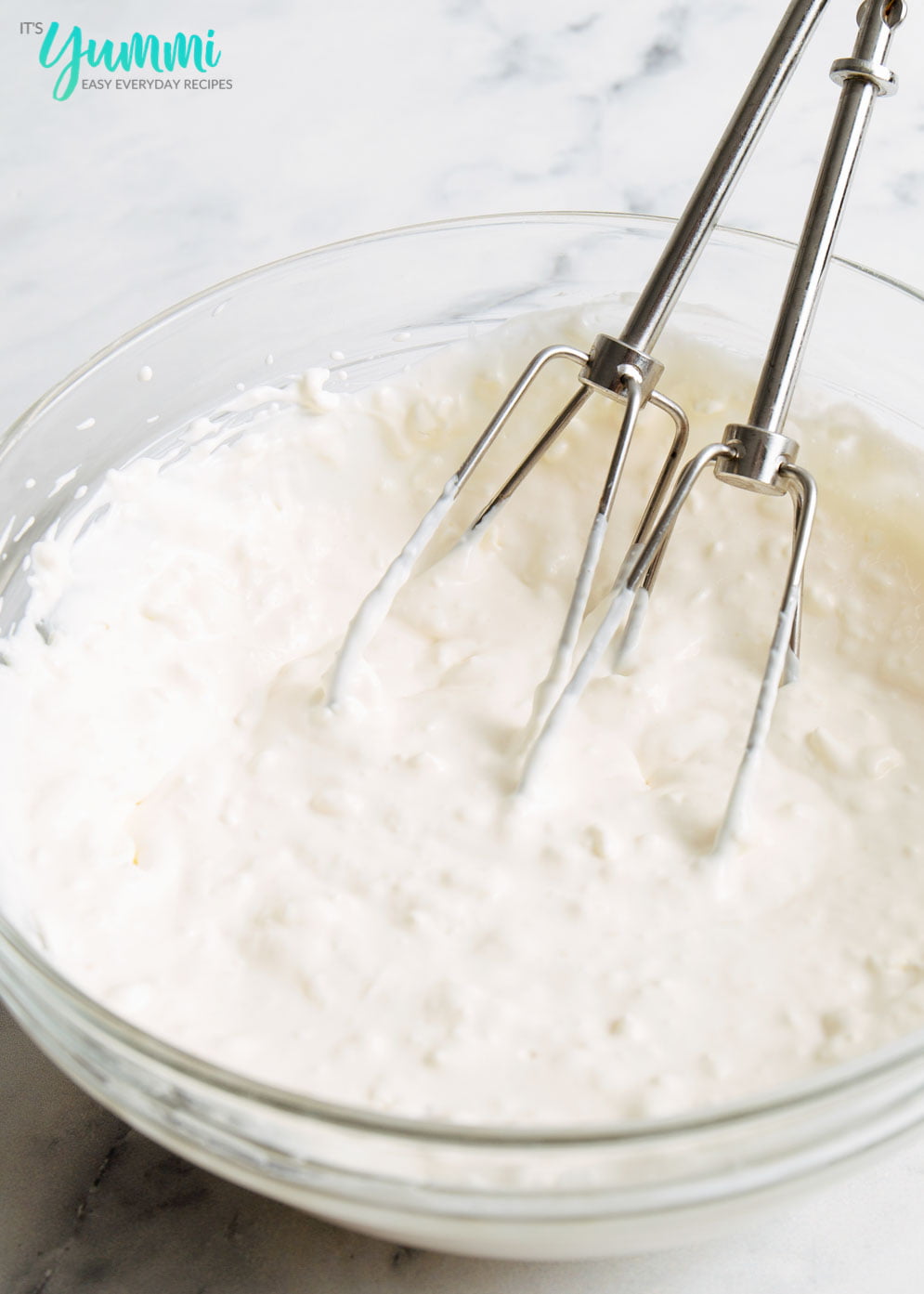 Options to dip, mix and devour
Yes, this dip is definitely a chip-worthy mix. But that doesn't mean you only have to dip chips. The sweet, delicious and dominant flavor pairs well with lots of dip-ables and mix-able uses.
Vegetables: Carrots, celery, cucumber slices, cauliflower, etc.
Alternative chips: Parmesan cheese crisps, zucchini chips. Pieces of bread work as well!
In mashed potatoes: A little dip mixed in with mashed potatoes is heavenly.
On your burgers or sliders: Yes, a little bit of french onion dip dolloped on your burger will make it sing with flavor.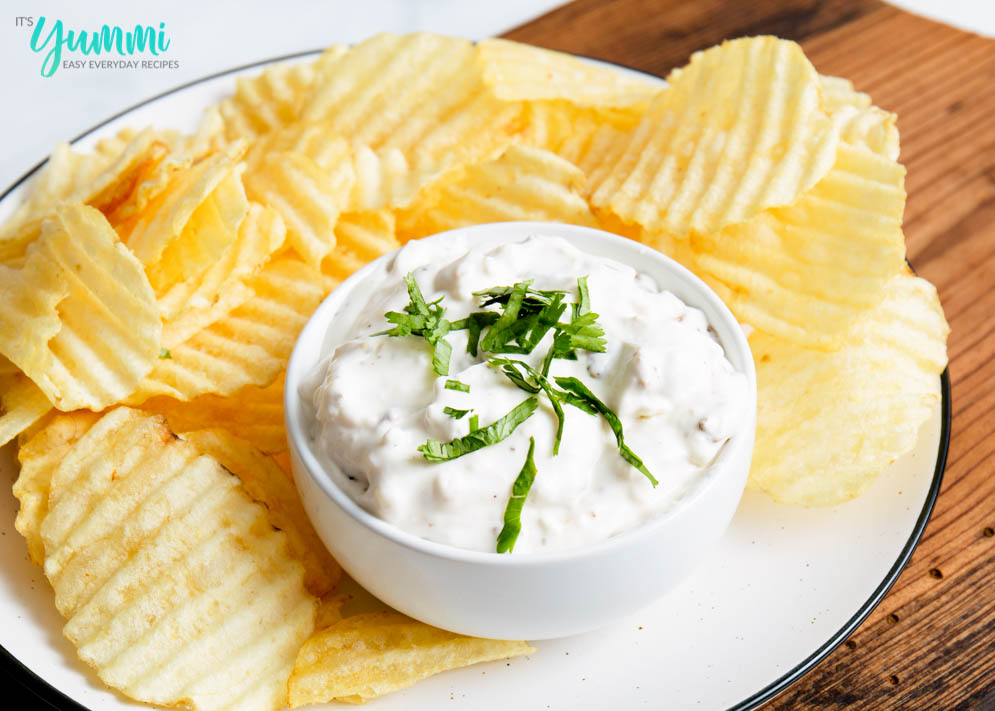 Some other Yummi recipes you might enjoy: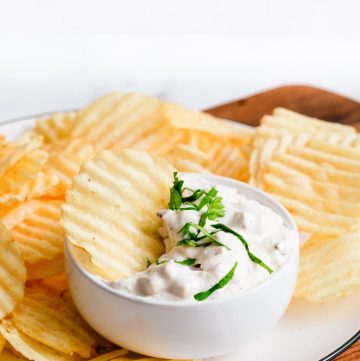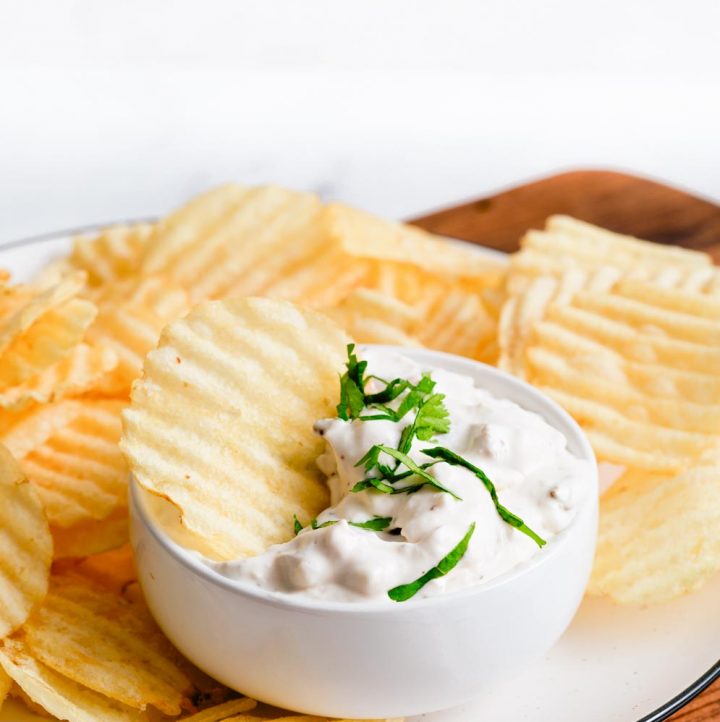 French Onion Dip
French Onion Dip is the classic chip snack attack companion you can make at home. With caramelized onions and creamy goodness, this is a share worthy dip that will bring tons of flavor to your next get together.
Ingredients
2

large

yellow onion

, chopped

4

Tablespoons

unsalted butter

1/4

cup

olive oil

1/4

teaspoon

cayenne pepper

1

teaspoon

salt

1/2

teaspoon

black pepper

4

oz

cream cheese

1/2

cup

sour cream

1/2

cup

mayonnaise
Instructions
Heat butter and oil in large saute pan. Add the onion, cayenne pepper, salt and pepper.

Saute for 10 minutes or until onions are tender. Reduce heat, stir occasionally until onions are brown and caramelized. Turn heat off and allow onions to cool.

Place cream cheese, sour cream and mayo in bowl and beat until smooth. Add onions and mix well. Serve at room temp.
Nutrition
Serving:
1
serving
Calories:
140
kcal
Carbohydrates:
3
g
Protein:
1
g
Fat:
14
g
Saturated Fat:
4
g
Cholesterol:
19
mg
Sodium:
224
mg
Potassium:
46
mg
Fiber:
1
g
Sugar:
1
g
Vitamin A:
219
IU
Vitamin C:
1
mg
Calcium:
21
mg
Iron:
1
mg