Fun Halloween Cupcake Recipe Ideas
Halloween is less than a week away, but there's still plenty of time to bake up some delicious, spooky fun. Check out these fun Halloween cupcake recipe ideas and make your favorites this weekend!
For even MORE of my fun cupcake recipe ideas, CLICK HERE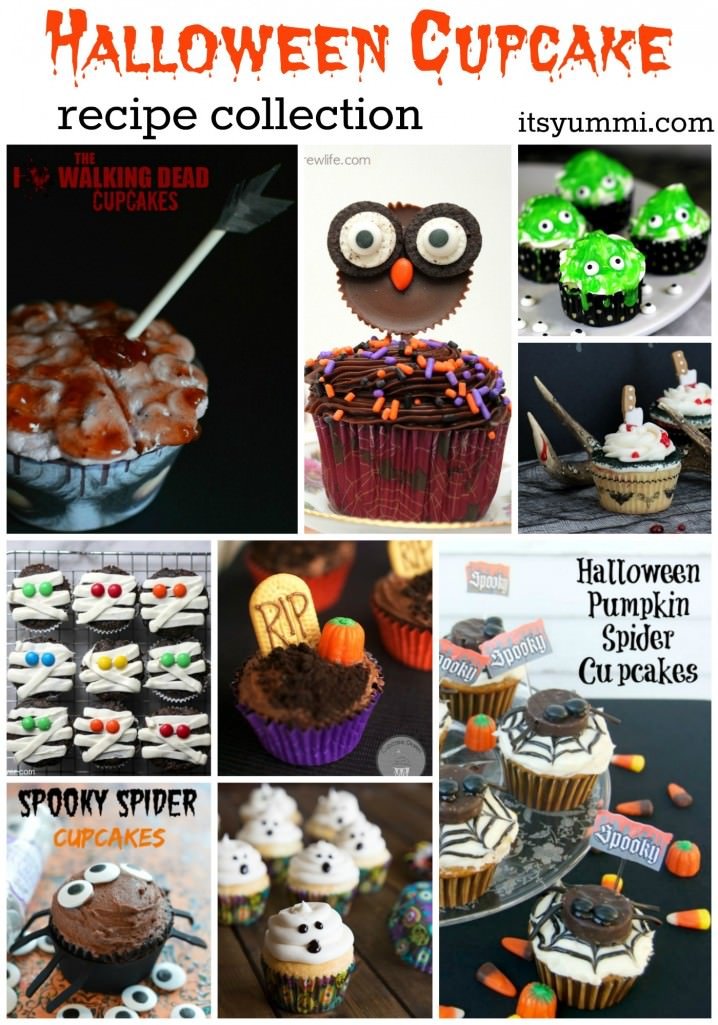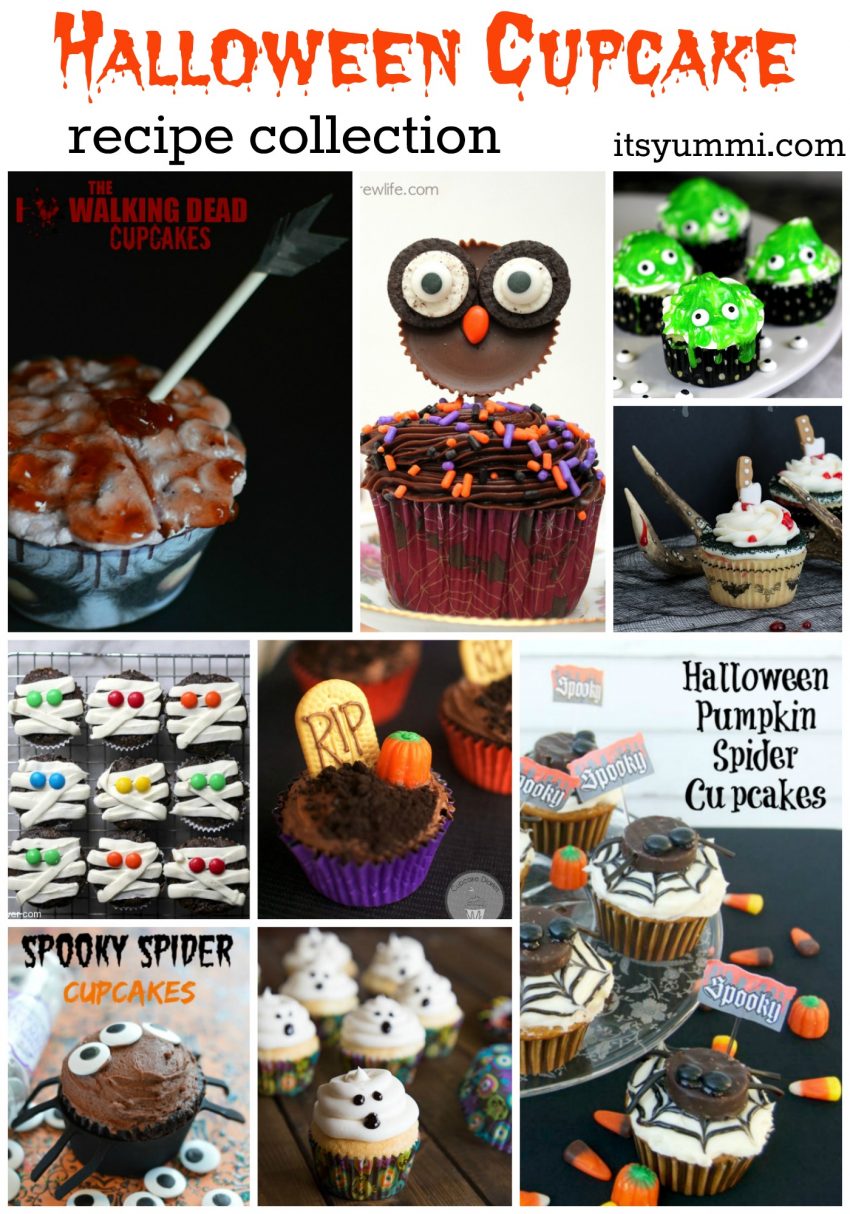 For even MORE of my fun cupcake recipe ideas, CLICK HERE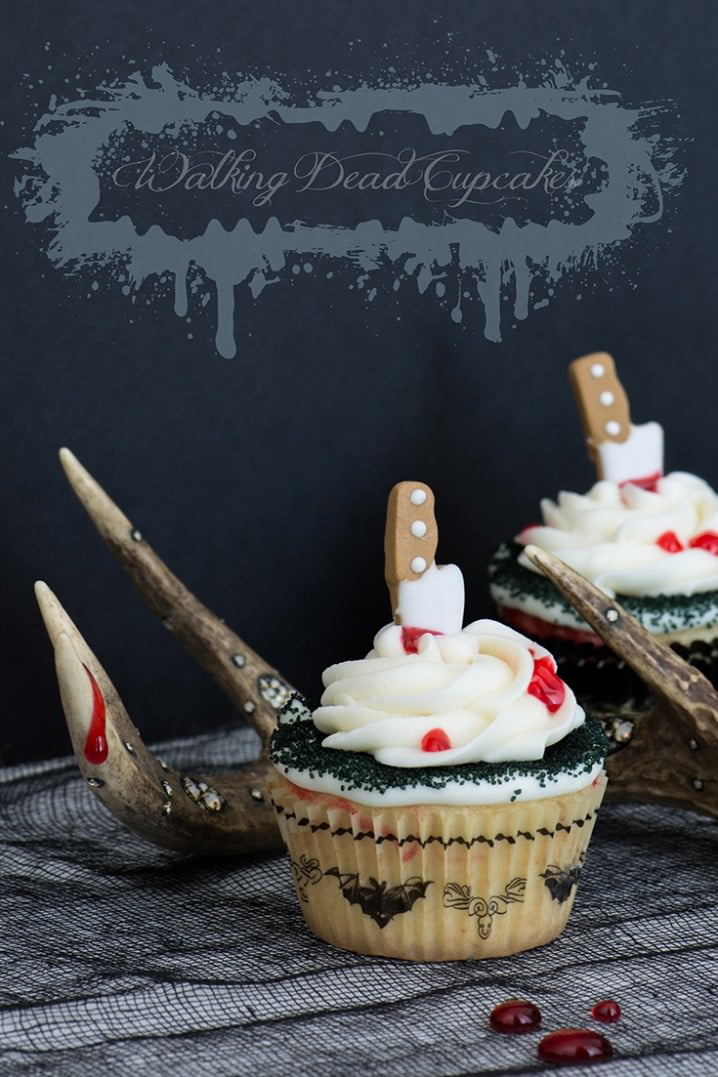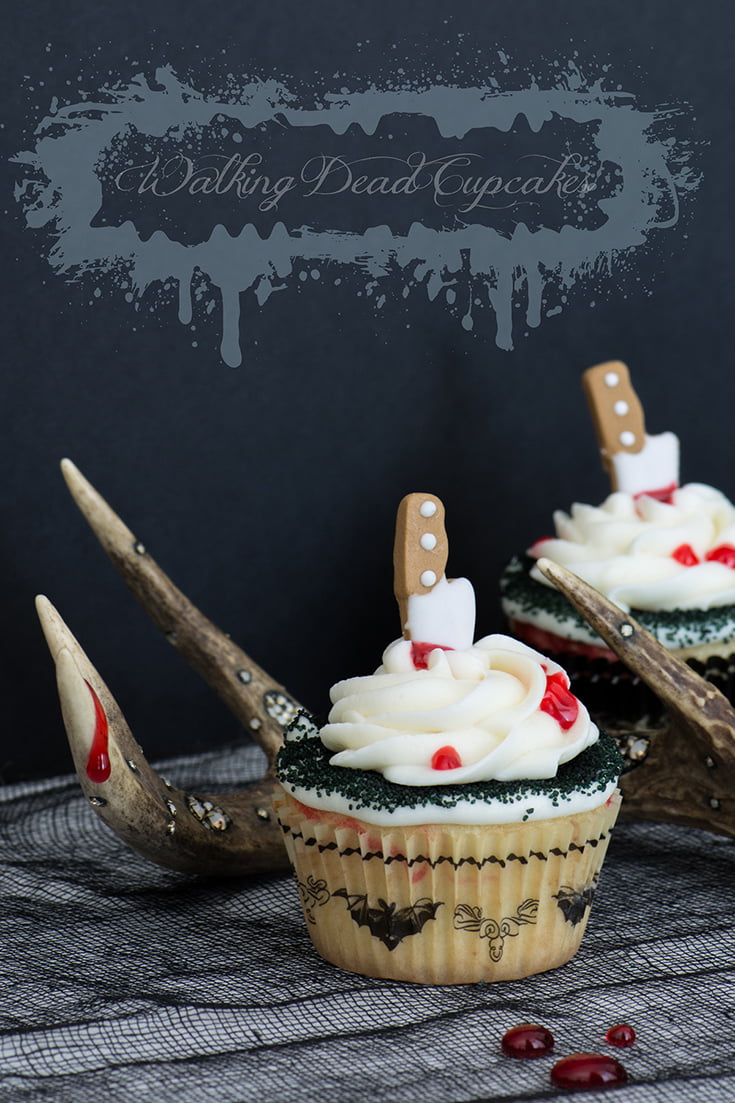 Walking Dead Cupcake Recipe – Kailley's Kitchen
I've never seen The Walking Dead, but fans of the show will love this cupcake recipe.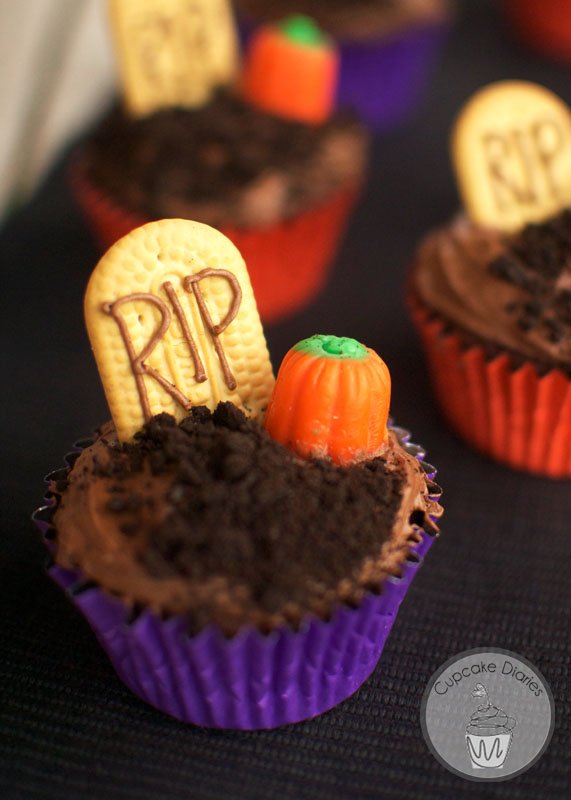 Graveyard Cupcake Recipe – Cupcake Diaries This cupcake recipe uses lots of yummy cookies and candies. I love using the subscribe and save deals when I buy food products like this from Amazon. With a Prime membership, sometimes it ends up being cheaper to have them shipped to my house than it is to go to the store with coupons!
For even MORE of my fun cupcake recipe ideas, CLICK HERE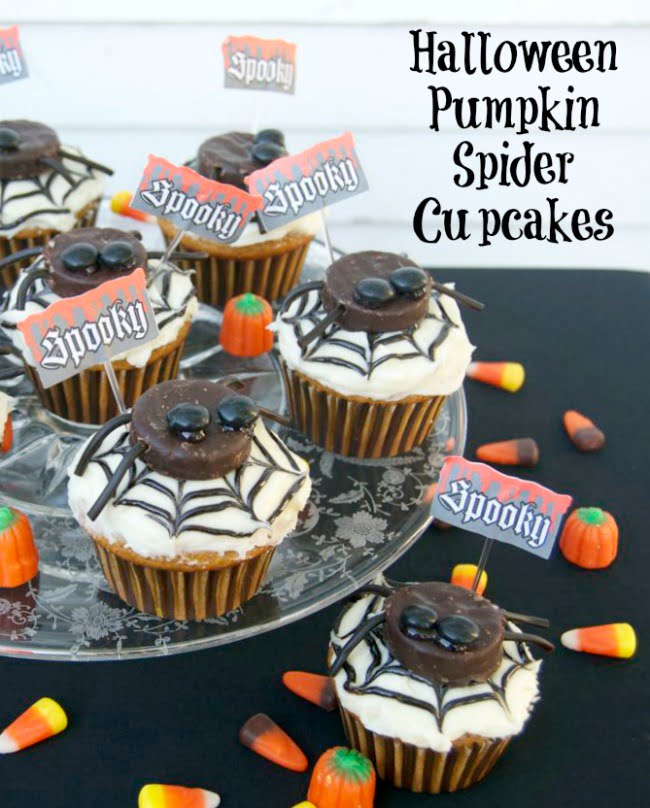 Halloween Pumpkin Spider Cupcake Recipe – 365 Days of Baking
One of my favorite flavors of Fall is pumpkin, and one of my favorite bloggers is Lynne from 365 Days of Baking. She's the superstar behind this awesome Halloween cupcake recipe. You'll need a portion of a can of pumpkin puree to make her recipe.
Make my pumpkin pound cake recipe with the rest of the can!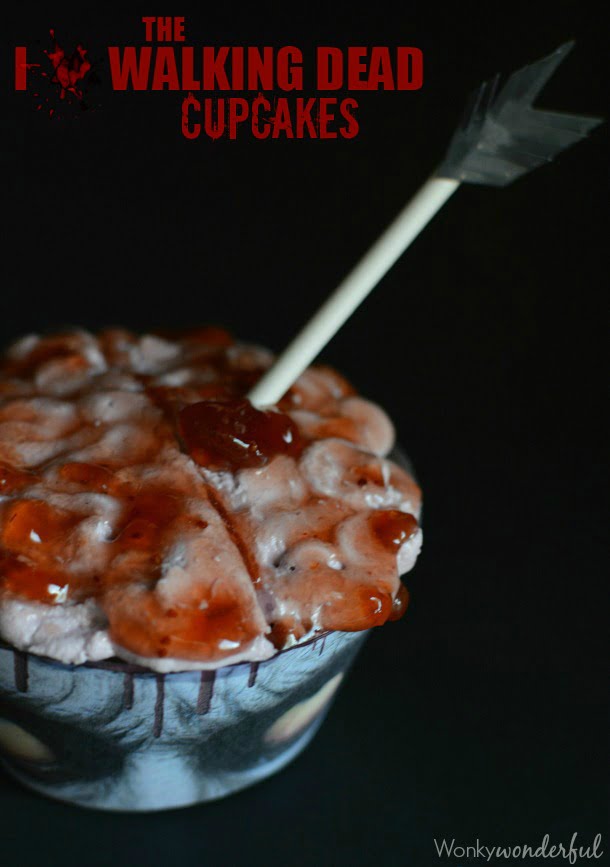 Bloody Zombie Cupcake Recipe – Wonky Wonderful This Halloween cupcake recipe is the creepiest of the bunch, but it's creative and the recipe sounds delicious, too!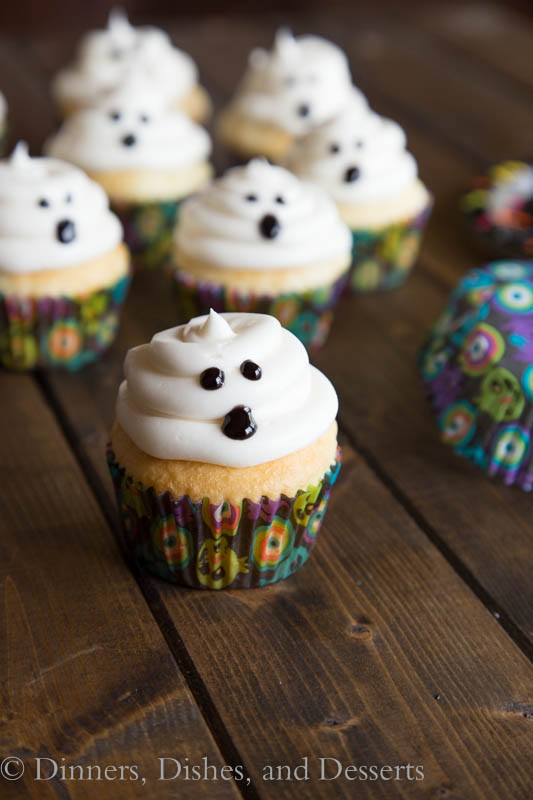 Ghost Cupcake Recipe – Dinners, Dishes & Desserts
Erin makes this recipe incredibly easy, by using a boxed cake mix and canned frosting. If you like the taste of homemade cupcakes better, use this cupcake recipe of mine. The world's best frosting recipe would be perfect to top them with. Just leave out the cocoa powder from the recipe to make vanilla, or leave it in if you want chocolate ghosts! 🙂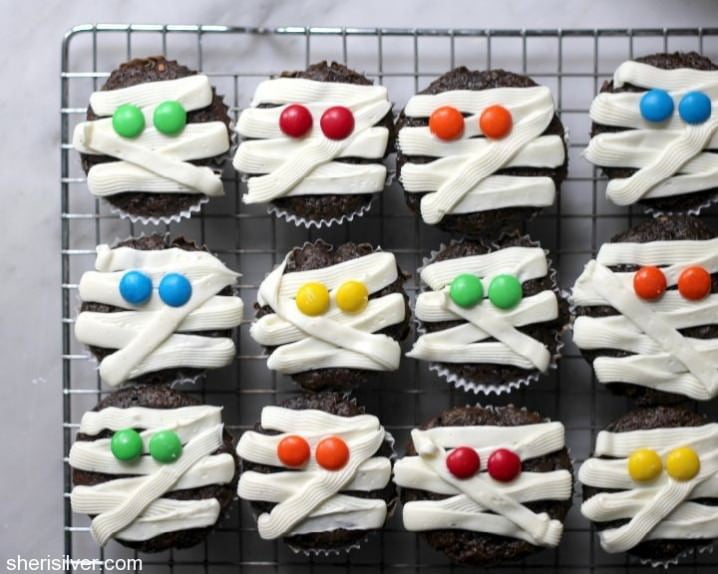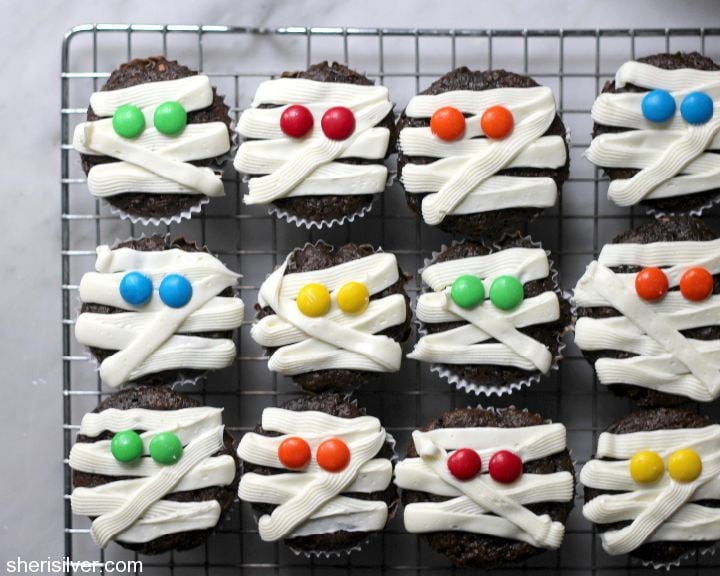 Mummy Cupcake Recipe – Donuts, Dresses & Dirt
These cupcakes are making a second appearance. I included them in my Halloween fun food creations round up!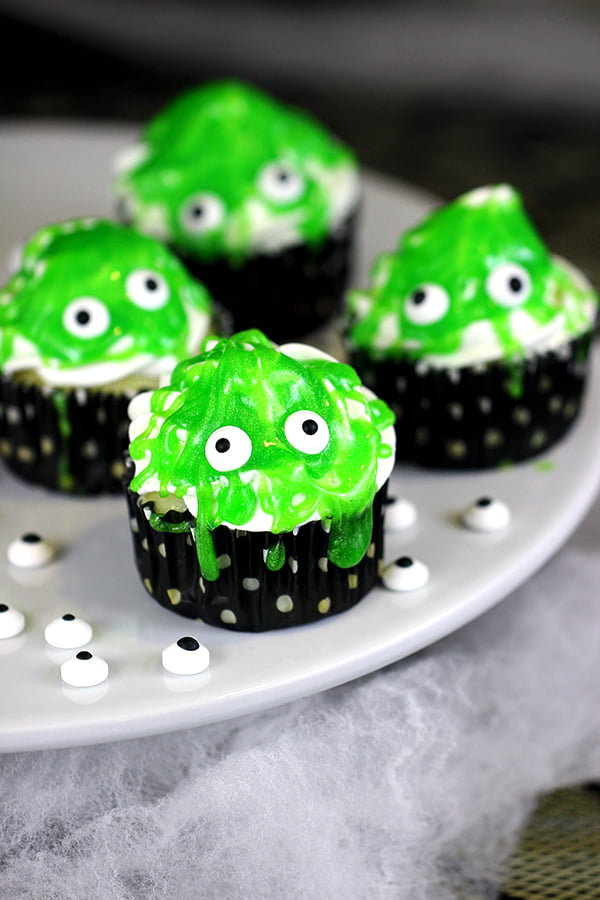 Slimy Monster Cupcake Recipe – Homemaking Hacks
Aren't these cupcakes adorable? The topping is made with Wilton Slime Sparkle Gel.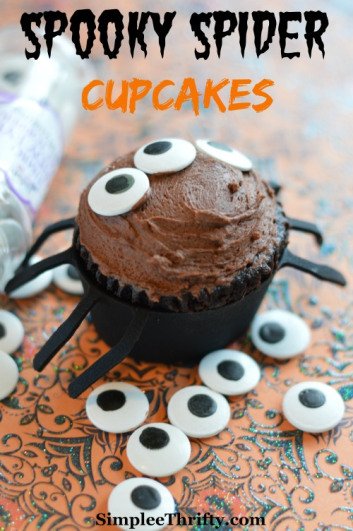 Spooky Spider Cupcake Recipe – Simplee Thrifty
This Halloween cupcake recipe is probably one of these easiest to make. You can get the cute little candy eyes at craft stores or buy them HERE.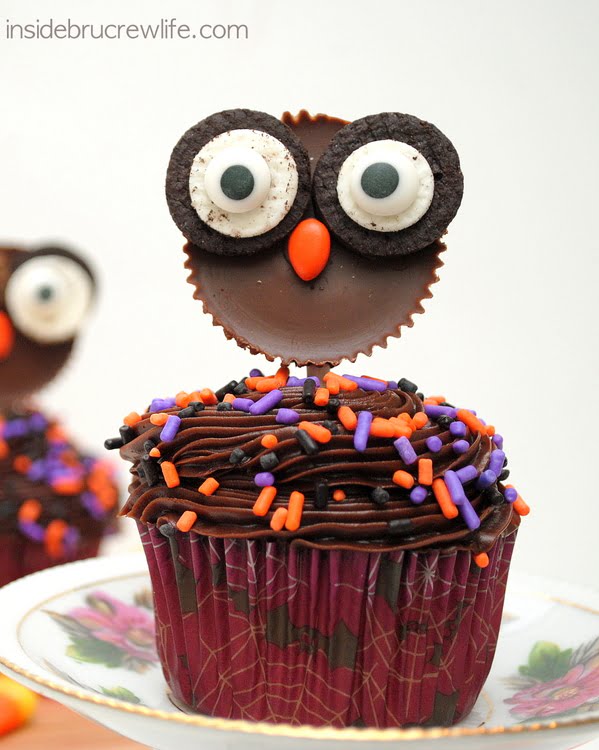 Reese's Owl Cupcake Recipe – Inside BruCrew Life
Seriously, how could you not fall in love with this adorable Halloween cupcake recipe? If you don't dig the cuteness, at least dig the fact that you can eat peanut butter cups while you make them.
For even MORE of my fun cupcake recipe ideas, CLICK HERE