Homemade Barbecue Sauce is deliciously delightful and an easy way to add kick to your meals. Slather, dip, grill or bake your way to a fabulously flavorful dinner with this sauce.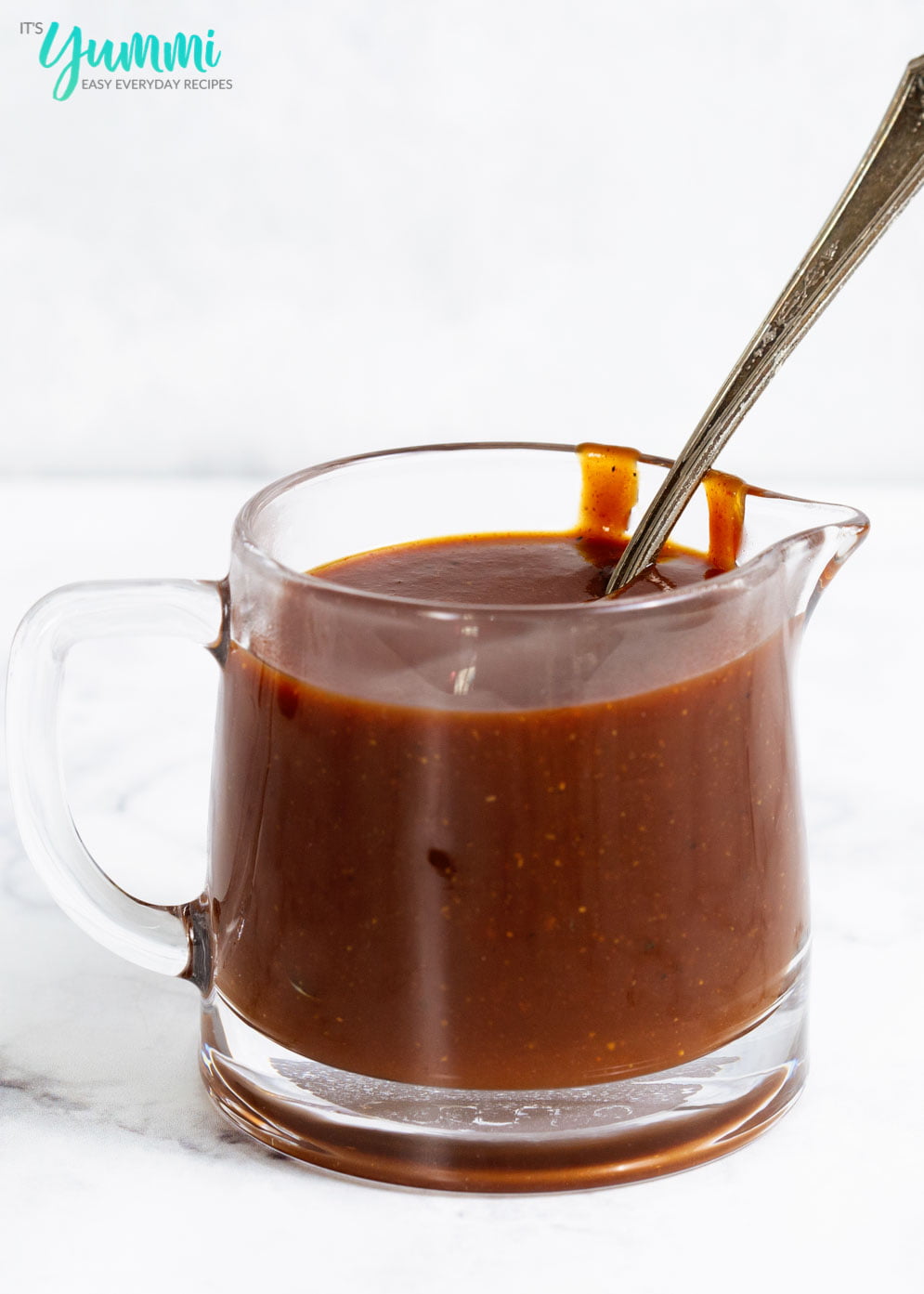 Homemade Barbecue Sauce is one of our favorite do-it-yourself condiments for so many reasons. Barbecue is more than a flavor, it's a lifestyle. It's a vivid memory on your taste buds. It's zest and and heat and smokey goodness. OK, we're drooling a little just thinking about it now.
How to make your own Homemade Barbecue Sauce
Would you believe if we told you that making your own barbecue sauce is ridiculously simple? Prepare yourself to become a believer in this culinary magic!
What you'll need for your sauce: Ketchup, brown sugar, apple cider vinegar, molasses, lemon juice, Worcestershire sauce, yellow mustard, liquid smoke, black pepper, smoked paprika, salt, garlic powder, smoked Chipotle powder, chili powder and onion powder.
Whew. That's quite a mouthful of ingredients, but TRUST us. The flavor of this condiment is worth it. Plus, it's good to know exactly what's in the sauce. The complexity of this flavor is absolutely wonderful.
All you have to do is mix your ingredients into a saucepan over medium heat, bringing it to a simmer and cooking until it is thicker and darker, approximately 10-15 minutes. It really is that easy.
If you love all things barbecue, you're definitely going to want to check out our slow cooker pulled chicken recipe using this delicious sweet and smokey homemade barbecue sauce!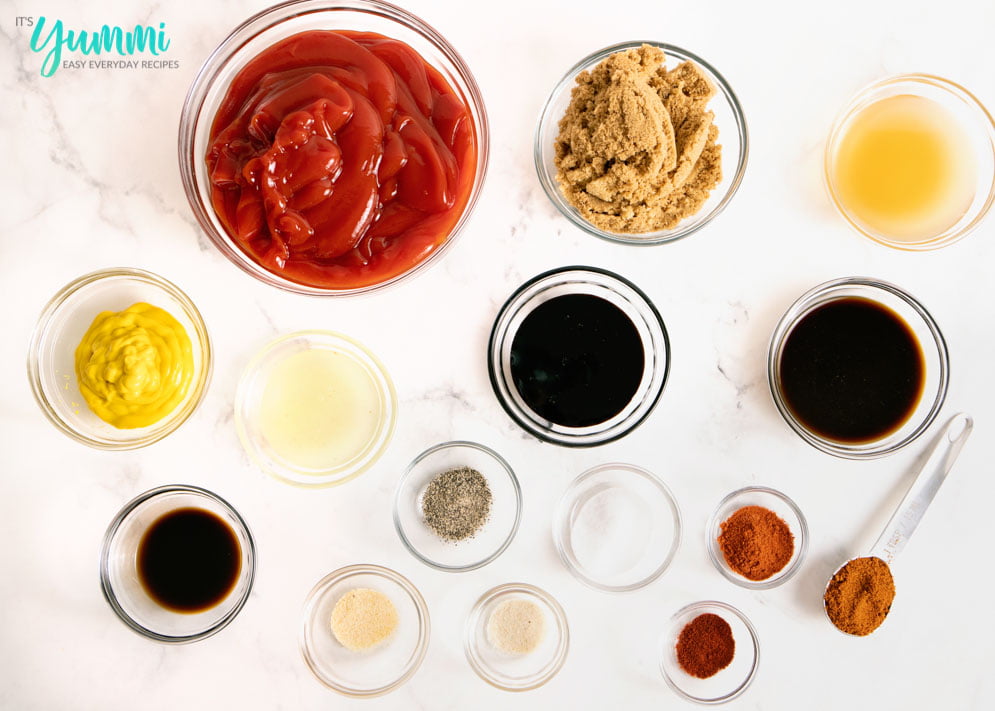 How long does homemade barbecue sauce last?
Once your sauce has cooled, place your sauce in an airtight container or squeeze bottle for ease of use. We recommend a reusable squeeze bottle (or recycle one that you bought and used.)
Your homemade barbecue sauce will last up to 2 months provided you make sure it doesn't get exposed to air for extensive amounts of time and you keep it in the refrigerator/don't allow it to sit out too long.
Also, as with any condiment or sauce it's always good to shake it up a little assure it doesn't separate and that the consistency/flavor is good.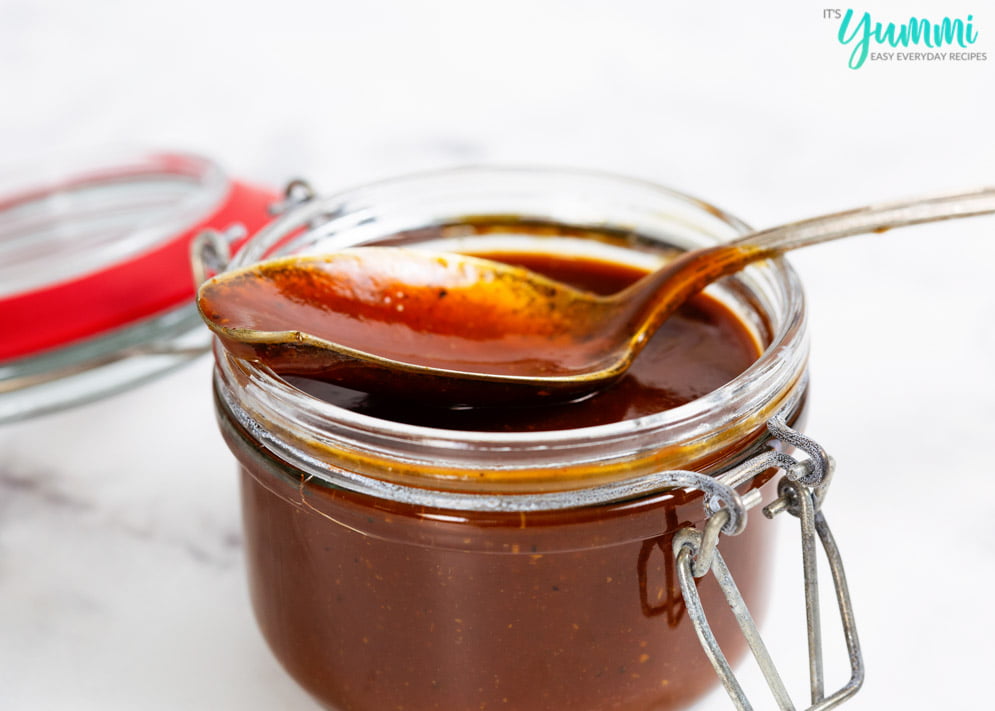 Can homemade barbecue sauce be frozen?
The longevity of your homemade barbecue sauce depends on how you store it. In the refrigerator, it will last 2 months. In the freezer, you can extend the life of your sauce by a month.
This means if you have a little more than you plan to use in 2 months, you can freeze the leftovers for round 2.
To properly freeze your sauce, place it into a freezer bag and make sure to remove as much air as possible before freezing. To thaw, place the bag in a bowl in the refrigerator to thaw overnight.
How can you tell if your barbecue sauce is past it's prime? The sauce will get very dark and thicken considerably. If this happens, it's time to whip up a new batch.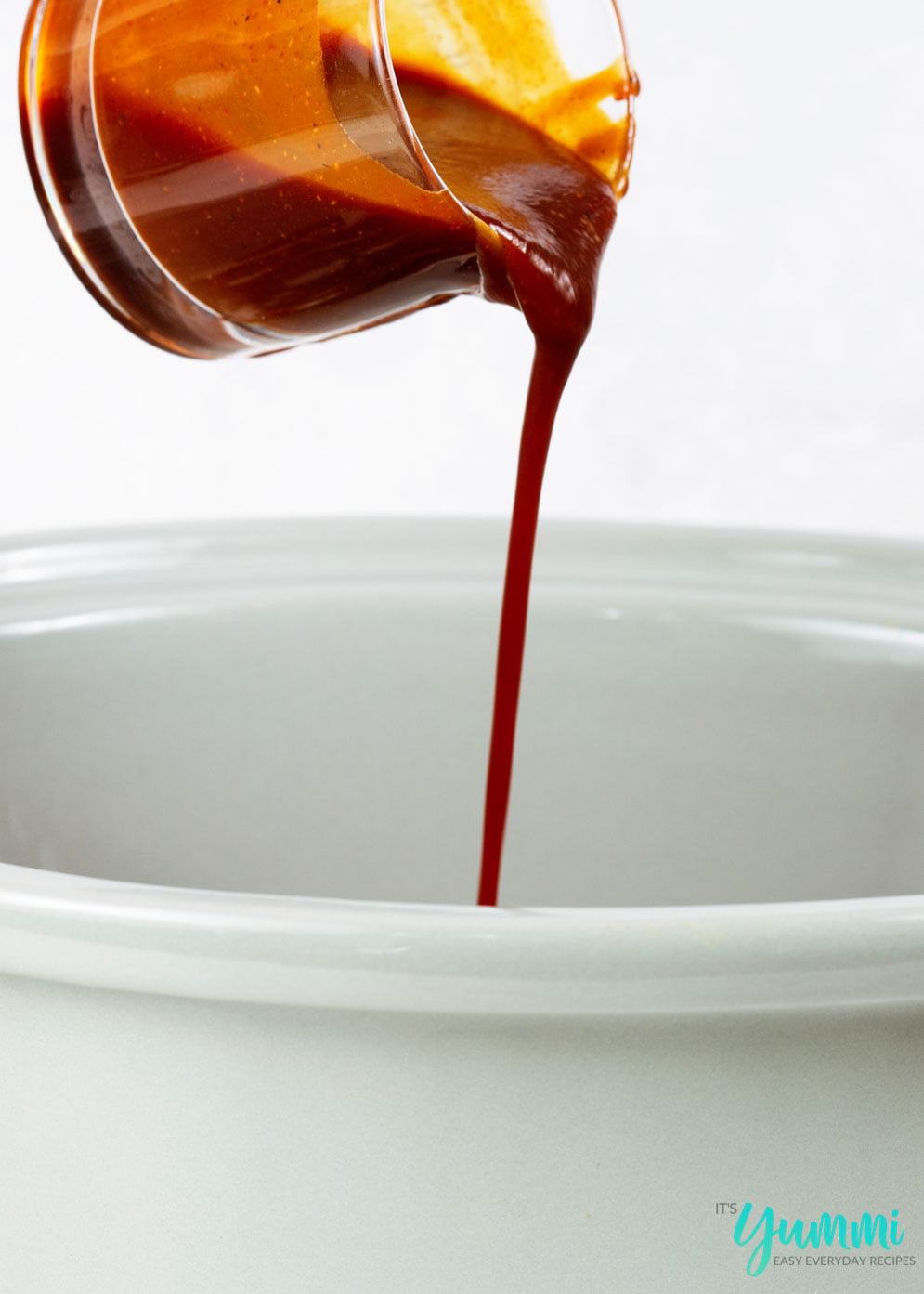 What to serve with your BBQ sauce
Barbecue is one of those flavors that works on a variety of foods. Some you may not expect, but we promise you won't be disappointed if you try.
Broccoli is one of those foods that you either love … or don't love. But Broccoli Fritters are a great way to sneak in veggies with amazing flavor and they happen to go well with this sauce. Once again proving that barbecue is a universal flavor that just works.
If you're feeling adventurous but also a little more traditional, Keto Barbecue Chicken Pizza with Fathead Pizza Dough is a fantastic use for your homemade barbecue sauce. Chicken and BBQ were made for each other. Bonus, Fathead Dough is AMAZING!
Of course, if you're looking for a no-brainer dish, our Instant Pot Beef Ribs are quick, easy and perfection with the addition of this smokey barbecue sauce.
Other recipes you might enjoy: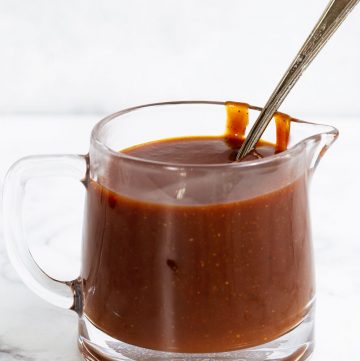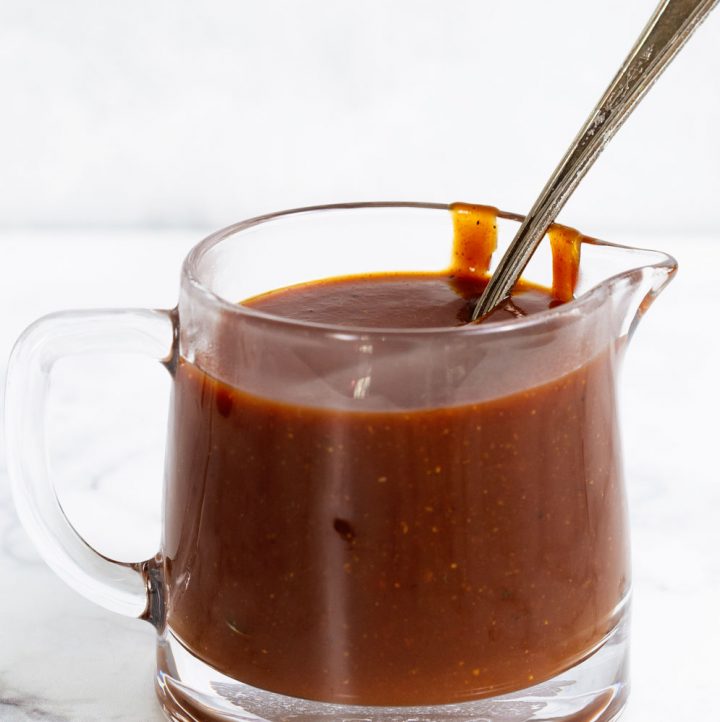 Homemade Barbecue Sauce
Homemade Barbecue Sauce is deliciously delightful and an easy way to add kick to your meals. Slather, dip, grill or bake your way to a fabulously flavorful dinner with this sauce. 
Ingredients
3

cups

organic ketchup

3/4

cup

light or dark brown sugar

3

ounces

(1/3 liquid cup) cider vinegar

1/3

cup

Worcestershire sauce

3

Tablespoons

molasses

3

Tablespoons

lemon juice

3

Tablespoons

yellow mustard

1

Tablespoon

liquid smoke

3/4

teaspoon

black pepper

1

teaspoon

smoked paprika

2

teaspoons

sea or Kosher salt

1/2

teaspoon

garlic powder

1/2

teaspoon

onion powder

1/4

teaspoon

smoked chipotle powder

1

tablespoon

chili powder
Instructions
Place all ingredients into a medium sized saucepan over medium heat; stir to combine.

Bring contents to a simmer and cook until sauce thickens and becomes darker in color, about 10-15 minutes.

When refrigerated in a well covered container, the sauce will store well for up to 2 months.
Nutrition
Serving:
1
Tablespoon
Calories:
56
kcal
Carbohydrates:
13
g
Protein:
1
g
Fat:
1
g
Saturated Fat:
1
g
Sodium:
401
mg
Potassium:
140
mg
Fiber:
1
g
Sugar:
12
g
Vitamin A:
227
IU
Vitamin C:
2
mg
Calcium:
16
mg
Iron:
1
mg