How Much Does Catering A Wedding Cost in 2023?
Before a wedding commonly asked question is How Much Does Catering A Wedding Cost?
Wedding catering costs between $1,800 and $7,000. In the USA, the average cost of wedding catering is $4,000.
Here, the average price per visitor is usually in the $12-$100 range, based on your selected caterer.
One of the most significant features of your most special day is the reception food of your wedding.
Once your day has been confirmed with the venue, you should immediately book your caterer to stay risk-free.
The quality of the wedding meal is essential since you'll find that one of the most prominent memories guests will have of the reception is how good or bad the meal was.
As competent caterers frequently have reservations months or even a year in advance, you should set your budget and consider several factors.
For instance, your expenditures should mostly go toward the food, meal preparation, and serving staff. The kind of food offered can have a significant influence on price.
Any wedding catering feast is primarily influenced by these key elements. Also, there are highly qualified and helpful catering services to take away all your tension.
5 Popular Wedding Based Catering Companies in the USA
It could be challenging to choose a caterer. Don't worry. We have conducted the analysis on behalf of you. The five catering service companies in the USA that people enjoy the most are-
01. Sirico's Catering
It has established in 2015 and offers mouthwatering wedding catering services. From them, you can cater anything, from a small business gathering to a sizable wedding event.
Their particular service- The staff at Sirico's is dedicated to providing outstanding food and first-rate service to make your occasion unforgettable. Its services are renowned for,
their exceptional venue
the delectable taste of food
they also provide event planning services
polite and friendly staff
Official Website– https://siricoscaterers.business.site/
Official Facebook page– https://www.facebook.com/SiricosCaterers/
02. Brother 2 Brother Catering
James and Randy, the company's creators, are devoted experts in merging high-quality cuisine with the value it offers.
They are able to employ only natural, fresh products because of their partnerships with the top suppliers and merchants
In order to cater to everyone's tastes, it offers a broad variety of cuisines and culinary trends
5 out of 5 ratings on yelp
You can schedule a tasting
Official Website– https://www.brother2brothercatering.com/
03. DJ's California Catering
Doug & Jennifer (DJs) have approximately 30 years of combined expertise, thus they are qualified to
offer high-end catering services
Weddings DJ's flexible menu and services may be customized for any client
Full-service caterer DJ's Catering can assist you with all aspects of planning your event, including providing food, beverages, venue rentals, party supplies, and more
Official Website– https://www.djscatering.com/
04. Leading Caterers of America
The Leading Caterers of America (LCA) is a network of top caterers in the US and Canada. LCA is prepared for every wedding event, regardless of its size or type.
It provides you with top-quality food
and exceptional service as well as an original and creative solution for your occasion
Official Website– https://leadingcaterers.com/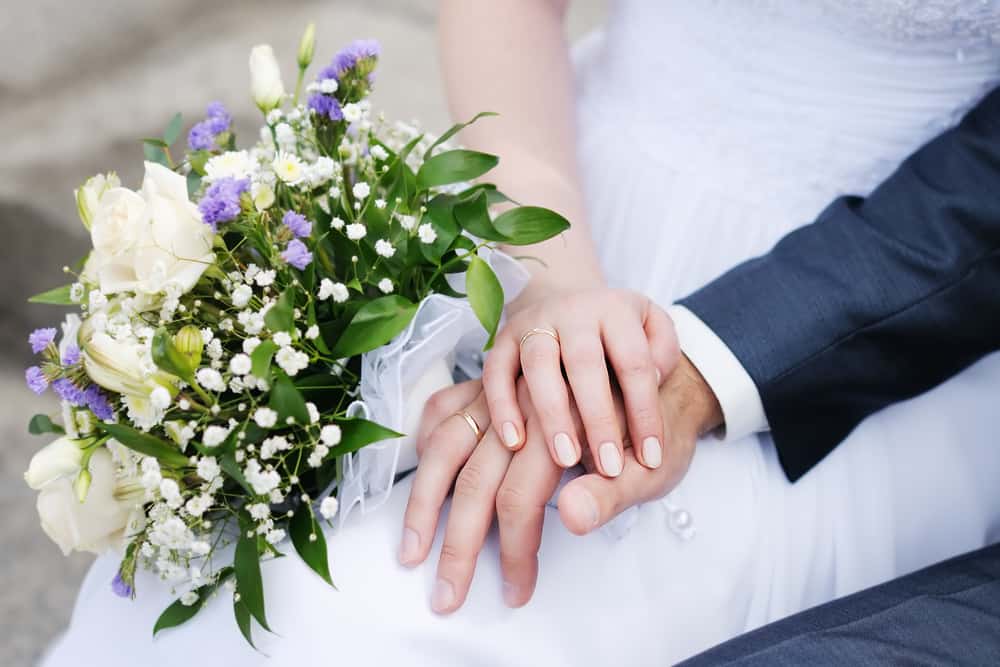 05. Rocky Top Catering
Rocky Top Catering is dedicated to giving each client a special experience. It maintains its position at the top of the catering industry because of its –
Every customer receives a customized approach
the entire event is made to reflect the client's concept
extensive menu selection
inventive cuisine presentation
Top-notch service
Official Website– https://rockytopcatering.com/
Note: As the cost of the above catering is entirely dependent on various factors, including the menu you choose, the number of products, the kind of servings, the number of guests, and many more, it is not feasible to provide an approximate typical cost.
In the following paras, I'll go into great detail regarding them.
Wedding Catering Expense Sectors
Although these averages might be helpful when budgeting your total budget, many other aspects may have an influence as well.
Each wedding caterer is unique, and as a result, some will offer various items in their packages.
Reading your contract to understand precisely what is included in your wedding caterer's services is vital.
In general, a wedding catering package may include:
01. Wedding food
Since providing food for your wedding is your caterer's primary responsibility, their catering package will likely include food (usual appetizers for your cocktail hour and a full meal, such as a lunch or dinner).
02. Drink
Your caterer could also provide alternatives for alcoholic and non-alcoholic drinks. (Caterers don't always cling to food! So, a bartender will need to be hired to manage the beverages at your wedding location.)
03. Other Equipment
Supplies such as serving trays, serving plates and cutlery, and cocktail napkins for appetizers, should also be provided by your caterer on the day of your marriage.
04. Waiters
Typically, your wedding caterer will also offer waiters to serve meals.
Different Costs of Catering That Includes Weeding
Various elements influence the cost to cater a wedding. That including:
Number of guests: It goes without saying that the more people attending your wedding, the more food your caterer will need to prepare, and as a result, the more expensive it will be
Location and date of the wedding: Popular periods and dates may result in higher prices for wedding caterers. Price may also be influenced by location.
Meal: The cost of your wedding may be influenced by your menu. For instance, serving five appetizers is likely to be more expensive than serving three. Moreover, selecting a complicated menu with several ingredients will probably increase catering costs
Menu samples: It is generally available from caterers so that you may try the dishes before your big event, although most charge extra for this tasting service
Serving process: How the food is presented at your wedding might affect the ultimate price. For instance, passing hors d'oeuvres and plated dinners usually charge much more than buffet-style dinners
People Also Ask
Is The Catering Service Able To Provide a Wedding Cake? Do You Have To Additionally Pay For it?
Several caterers employ professional bakers who can produce a lovely and tasty wedding cake; others may provide a dessert selection but not wedding cakes.
It is wise to inquire whether the caterer can make your wedding cake and if it is then, request the photos of their previous ones and yes you have to pay extra for your cake.
What is The Cost of Catering For 100 Wedding Guests?
From the previous record, it is estimated around 7000 serve a bridal party of 100 people.
How Can You Cater a Wedding on a Low Budget?
The option that costs the least is arranging a set menu for the guests.
Affordable options including- sandwiches, different types of pizzas, tacos, and grilled chickens are frequently available on set menus.
How is The Cost of Catering Determined Per Person?
Set out at least one piece of each item for every guest. Each person may have 4 to 6 pieces before a meal.
When hors d'oeuvres comprise the meal, they serve 4 to 6 pieces per person hourly.
What Types of Food Services Are Available There For Wedding Catering?
There are multiple serving options for weddings, including plated, buffet, and family style.
On the plated type, your guests will be delivered their meals by a waiter at their places.
Your guests may be able to order one entrée option in advance or during the event.
Alternatively, there may be a variety of entrée alternatives available. The most formal and conventional wedding serving style is buffet and family style.
Final Words
In conclusion, it is advisable to look through the complete information carefully right after your wedding day and time have been set.
As you fix your budget, you should set aside some extra cash for unexpected expenses.
Also, there are user-friendly service options from famous caterers regardless of your budget, modest or high.
I hope there won't be a problem if you have calculated the catering cost and other mentioned charges correctly and followed my advice.