How To Get Catering License in 3 Steps With All Permit – Full Process With Cost
Are you interested in cooking, have great talent as an excellent cook, and would like to turn your cooking passion into a lucrative catering business?
Or do you want to know how to get your catering license? If yes, you need to know everything about starting a catering business before you venture into it.
Catering is a business that provides food services for various events. Catering operations may overgrow many times, and the owner may not even notice the need to obtain the needed license or permit to act following the law.
A license or permit is needed to limit your liability vulnerability, which will help protect you and your customers.
When considering a catering license, the first step is to decide your business name, plan, and structure. This helps to know if it will be a sole proprietorship or limited liability company.
For a business operating as a sole proprietorship and a business name, there is a need to register for a 'Doing Business As' with local state or local authorities.
To ensure the use of another person's name and avoid confusion among customers, it is advisable to check public records for other businesses in the same location correctly.
The next step is to fill out a license application with your licensing authority, pay a license fee, and pass through some health checks of your facilities, food preparation environment, and kitchen.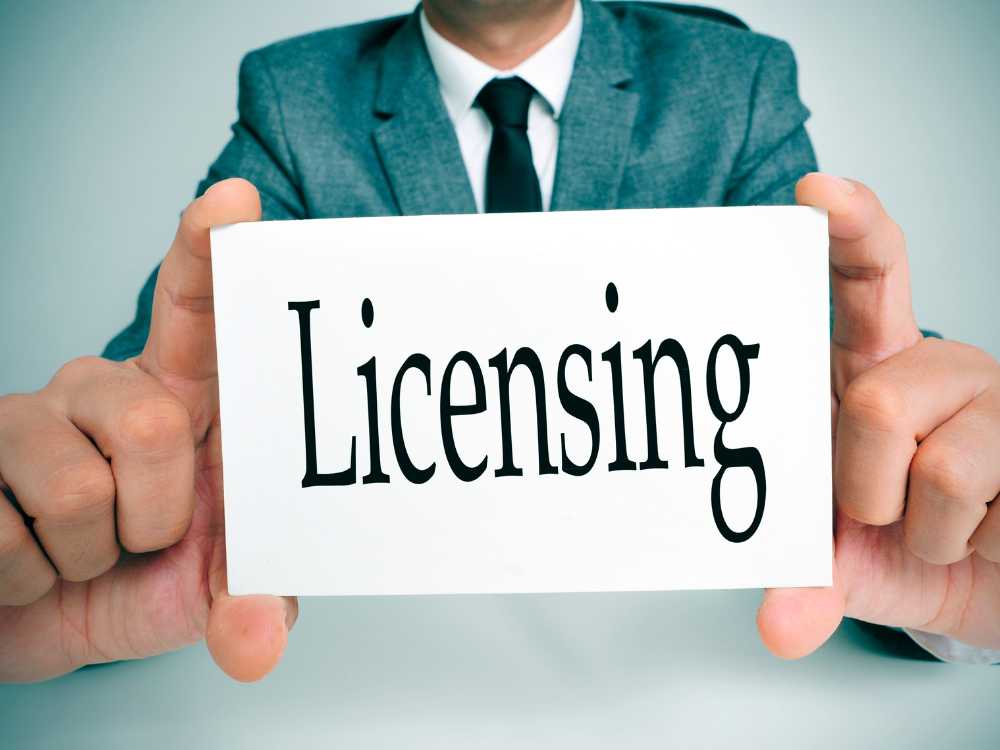 Processes involved in obtaining your catering business license are:
Step 1: Check The Country and State's Catering Licensing Requirements
Due to the different needs and standards required for a catering license in other locations, you must meet with the appropriate bodies or centers to check precisely the requirements for a catering license in that area.
These bodies help new businesses get started, as they provide beneficial information and be of remarkable assistance by walking them through all the procedures of obtaining your catering operation license.
As soon as all the needed requirements are available, you complete them, and now it is time to apply for your license!
Step 2: Apply For a License
After the research stage, then get an application which can always be found on the licensing website, fill out the form and pay the necessary fee.
After waiting for the application to be reviewed and approved, then go ahead to pay for the licensing.
In some cases, the licensing waiting period can be long due to many people applying simultaneously.
Step 3: Obtain a Catering Service License
Obtaining a catering license sometimes involves a health inspection or permit.
A health inspector will check your workspace and ensure that the facilities and kitchen comply with all state and local requirements for commercial food preparation, storage, and processing.
It would help if kept in mind that there is a fee for the health inspection that will not appear in the licensing fee. This fee comes from the appointment or inspection request.
Sometimes, there is a need to repeat this process in case it was not approved by the health inspector. Passing it means you are ready to get your license.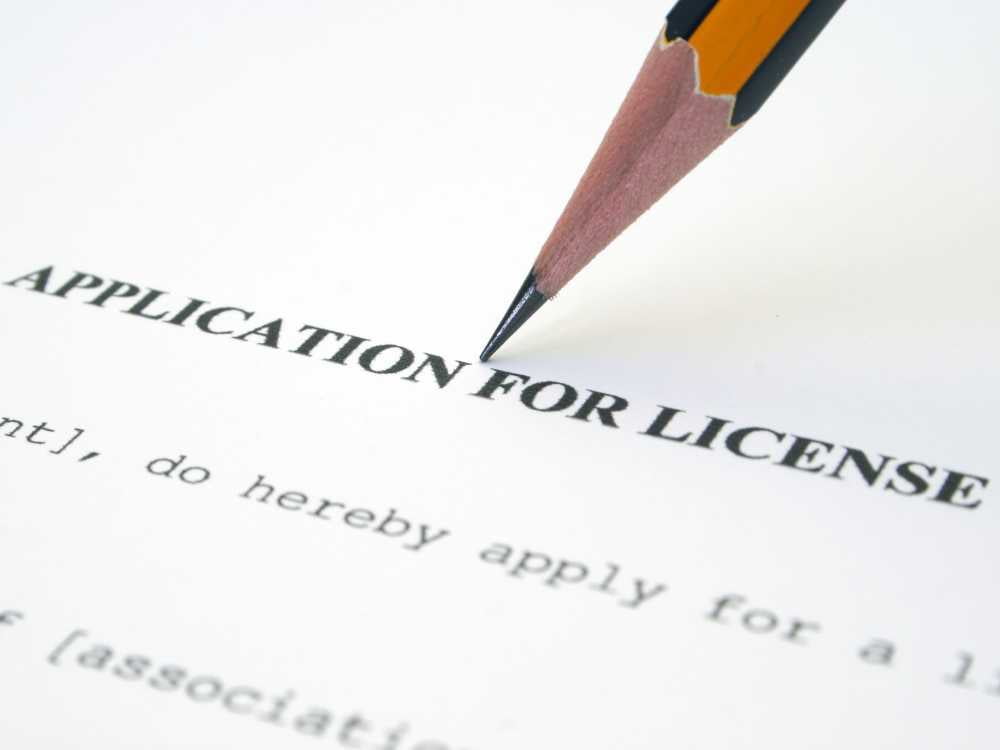 Can You Operate a Catering Business Without a Permit?
According to many operating laws worldwide, you are not to start a catering business if the necessary conditions for operations are not fulfilled.
There are many penalties if you do not abide by the law that regulates catering operations.
Since you work with food, you put yourself and the catering company at high risk by not having the necessary operation license.
The health department might decide to close down your business until they see positive changes.
Also, your customers could sue you if they are seriously affected by your food.
Legal actions with heavy fines might be taken by regulatory authorities, which will lead to huge costs on your assets as a result of damages and expenses of attorneys.
Lastly, you get a low social reputation as no one would like to patronize an unlicensed catering company.
There is a significant risk, and getting insurance for your business and approval for a permit becomes very difficult as time goes on.
What Licenses are Needed to Start a Catering Business?
You will have to consider some rules and regulations when applying for catering, as your service deals with food, and every food-related service or business is heavily regulated by the appropriate bodies to ensure they meet the standard and abide by all associated regulations.
There are some licenses that are totally needed to start a catering business. Failure to comply could result in heavy penalties or even hinder your operation in the long run.
It is advisable to seek legal counsel to ensure that you have all the needed documents to operate fully.
Types of licenses you might require to start your catering business:
a) General Business License
You need this license to start and operate a catering business. It is necessary to ensure that your company strictly follows existing laws, thereby giving you permission to engage in business activities.
b) Restaurant Operations License
You may wonder why you must obtain this license as you may not serve as a restaurant.
It is required and compulsory that all businesses that serve customers food must obtain a restaurant food license.
You are part of a food serving company and must also get this license. You can check with local authorities about your company's location requirements.
c) Liquor License
Do you intend to serve alcoholic drinks alongside your delicious meals? You need a liquor license if you have a 'Yes' answer.
This license is a separate one that you must obtain apart from the restaurant operation license.
Serving alcoholic beverages can increase your customers and bring you huge sales, but it can also get heavy penalties if done without a license for your catering business.
d) Sales and Retail Licenses
These licenses help you sell food off-site and manage all company sales.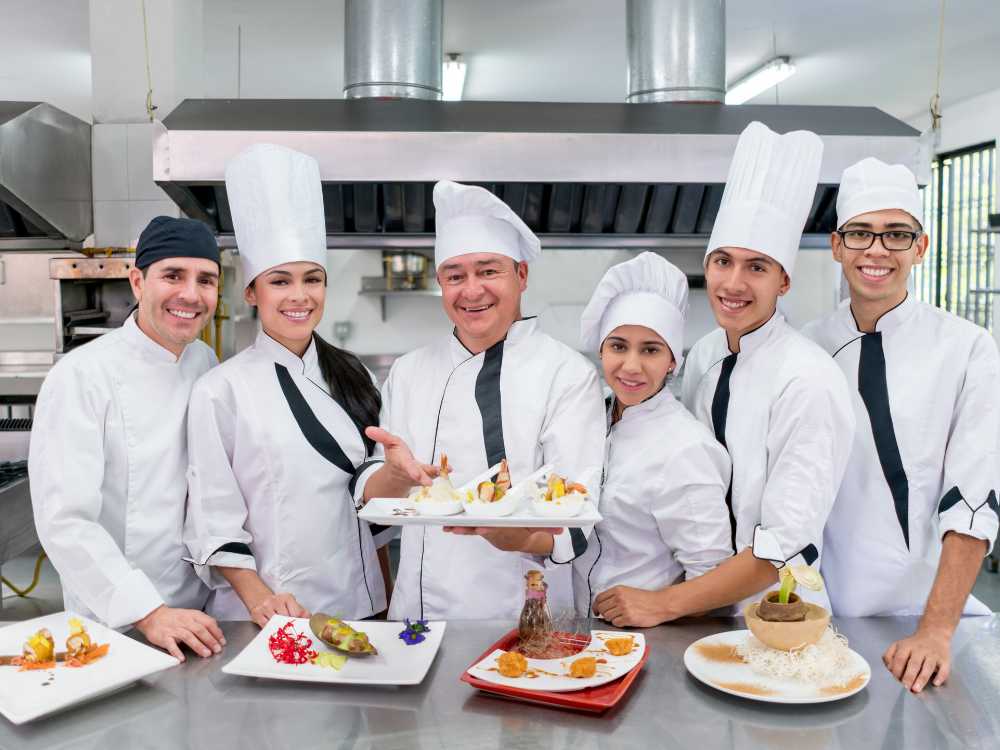 What are The Different Permits That You Need?
Permits are necessary to start any business to ensure they meet specific government-regulated guidelines and standards. They are more critical when it comes to food-related services.
i) Home Occupation Permit
Are you considering starting a home-based catering business?
If yes, there is a need for a home occupation permit, which gives the legal right to set up your business and engage in home-based catering business activities.
ii) Food Handler Permit
This permit is vital as it enables your company to protect itself, its customers, and its employees. It's a legal permit to work in the food and beverage industry.
iii) Caterer Permit
This refers to your permit as the owner of the catering company. This permit is often part of obtaining a health check-up or health permit.
iv) Building Health Permit
This permit is necessary if you wish to handle your catering business from a commercial-grade kitchen or a food truck.
It must meet adequate sanitation regulations. Before setting up this building, you need to check your country's requirements to be fully assured of compliance with state and local rules/regulations.
v) Employee Health Permit
The employees or workers also need a health permit to handle food and beverages. They can take food storage courses, sanitation, hygiene, and disease control.
How Much is a Catering License? – Different Costs of Getting a Catering License in 5 States.
The cost needed to get a catering license varies depending on the license type, business activities, and location. It ranges between $100 and $1000 and maybe more for some types of licenses as well.
License/Permit Type
New York
Texas
Los Angeles
Michigan
Florida
General business license
$50-$150
$30-$500
$430 Avg.
$15-$1000
$25-$700
Restaurant operations license
$280
$258 to $773
$2.95/ square foot
$3000 Avg.
$3000-$5000
Liquor license
$4,352 (On-premises)
$600
$650
$300
$1820
Sales and retail licenses
Free
Free
Free
Free
Free
Home occupation permit
$95
$50
$39 for appl. Cost

$74 for Contractors

$480
$50
Food handler permit
$24.60
$7.99
$7
$10
$7.99
Caterer Permit
$75-$175
$250
$325
$70-$100
$455
Become a Caterer Through Education and Training
As a caterer, you work on essential services in preparing and delivering healthy and delightful meals to your clients, which certainly requires some level of professional training to help enhance your performance in providing excellent services.
Catering education and training are very important as they help you become a professional caterer and equip you with the necessary knowledge, practical training, and experience to stand out as an exceptional caterer.
In many countries, having a certification is a basic legal requirement to starting a catering business.
When you enroll in a catering training program, you obtain a catering certification that helps to enhance your performance as a caterer, which opens many opportunities for unlimited catering jobs.
It allows meeting many people, subsequently increasing the chances of getting more customers.
A professional catering certificate also shows that you are suitable to handle a professional catering business, and your customers can always feel secure at all times.
There are many professional catering institutes throughout the world where you can enroll to have a professional catering certification.
The choice of the decision should depend on the location, reputation, costs, and relevancy of the courses.
To become a professional caterer, you will learn everything about the business career, food protection, achieving a successful catering business, and an excellent caterer-customer relationship. Other areas you must also learn are:
Catering basics
Commercial food preparation course
Catering and hospitality internship
Management of food and beverage publishing course
Menu design and marketing course
Cost control in food service course
Baking and pastry
Food safety and sanitation course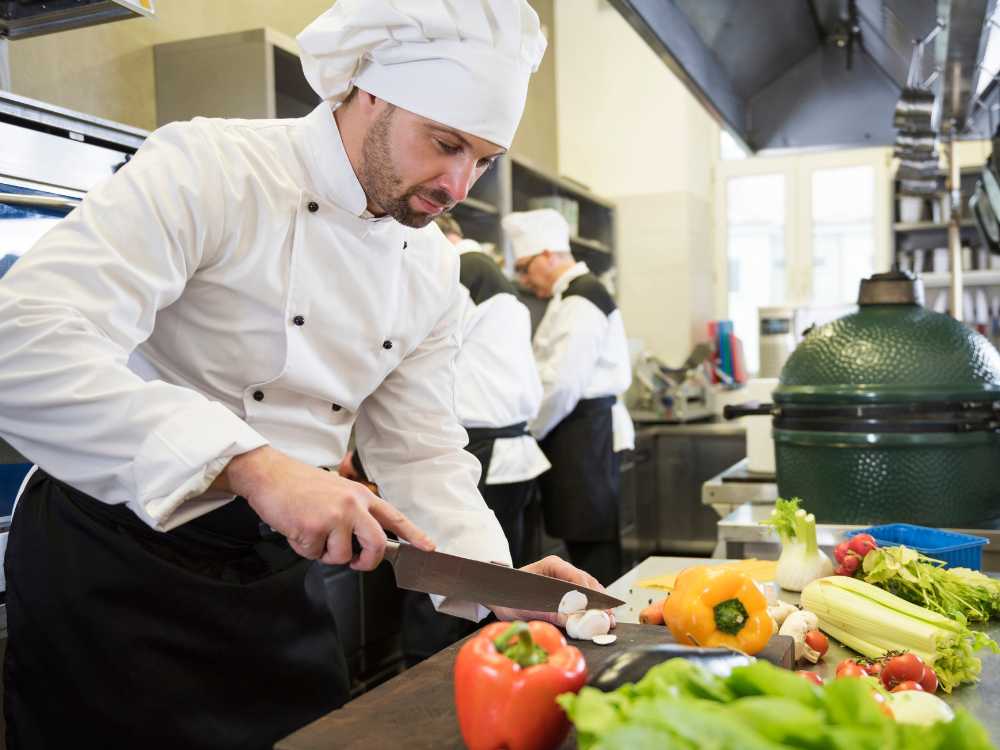 Why is Insurance Important in The Catering Business?
Some common risks associated with catering services include property damage, theft, personal injuries during the operation, fire outbreaks, and many more.
Whether you want to start as a big business enterprise or a small business and then scale up later, insurance is needed as it is vital for your catering business.
Before we dive into the importance of insurance in the catering business, we would like to discuss a few types of catering business insurance:
General liability helps to take care of accidents and primary risks in your company.
The importance of insurance in the catering business is:
Can serve as a requirement for a few business activities and big contracts.
Helps to protect yourself and your customers. In cases of fire incidents, when vehicles cause damage may be due to accidents or customers get sick after taking the company's products, insurance comes in for protection.
Helps and compensates for some situations beyond the owner's control such as machinery breakdown and damages, food spoilage, property damages due to fire incidents,s and lots more.
Frequently Asked Questions
What is a Catering Business?
Ans: Catering business refers to a business that provides food services for an event, social affair, festival, etc., at a remote site or a site.
Why Should I Consider Catering As A Career?
Ans: Catering is a skill that helps you utilize your cooking talent, as it gives more creative freedom and flexibility to serve customers with their needs.
Catering companies are very successful as they are ranked in an $ 11 billion revenue in the year 2019. Your annual income should be around $30,000 – $80,000
What Are The Responsibilities Of A Caterer?
Ans: A caterer is responsible for developing the menu and preparing and serving food. They set up all the tables, prepare delicious dishes and perform for guests at any outings or events.
What's The Key To Running A Successful Catering Business?
Ans: You need to serve food quality. Give your customers a fantastic experience by serving meals that taste better than any other one they've had in the past.
What Are The Requirements For A Catering Business?
Ans: Some of the things you need are a business registration and license, food processing and storage facilities, washing facilities, food handling practices, personal hygiene, and water containers.
How Much Does It Take To Get A Catering Business License?
Ans: It takes around $100 and $7,000 for a catering business license. It depends on your location and local authorities.
What Is The Duration Of Studying Catering?
Ans: The training certificate takes two years on average. Generally, it takes about three years for a diploma course in catering.
Final Thoughts
It is highly recommended to have all the needed licenses and permits for the catering business before operation.
The journey to acquire a catering license may require a lot of paperwork and time.
It may take a short period of time as well, depending on the region and purpose of the license. In either case, it will be good to have it before getting started with setting up a catering company!
Try to check the local authorities and do proper research to avoid huge fees during the process. Once it is approved, catering operations can begin without any hindrance.
Here are some helpful videos to get started on getting a catering license.