Italian Chicken With Prosciutto Recipe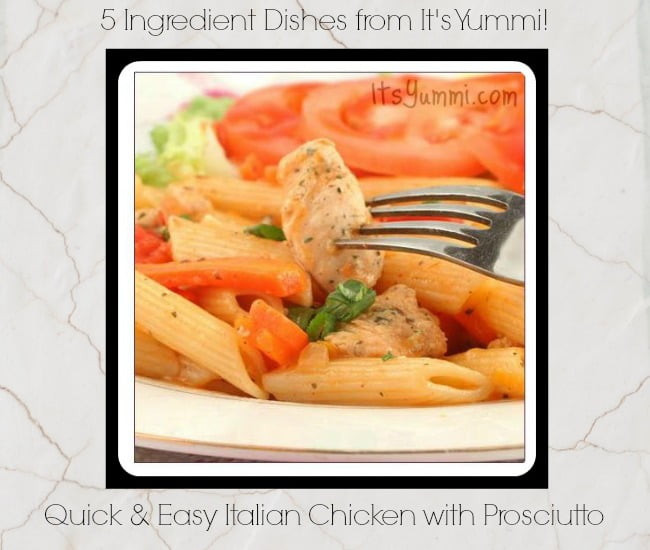 Hello. My name is Becca and I'm addicted to food blogs and recipe database sites. I can't stop subscribing to them. Please send help…
I kid you not… I just whittled away 2 hours of my day by reading emails filled with wonderful, mouthwatering recipes. I now have enough dinner ideas to last me until every hair on my head turns gray and my teeth fall out, at which point I probably won't be able to eat anything but applesauce anyway.
In the meantime, I encourage you to consider making this awesome Italian Chicken with Prosciutto Recipe. It's a 5-ingredient quick dish that I adapted from a recipe that launched into my inbox from the nether regions of the blogosphere. I think it came in a newsletter from MyDailyMoment.com, which I don't even recall signing up to receive, but I now forgive whichever company sold my email address to them because this dish is wonderful. Why is it wonderful? Let me count the ways!
It includes cheese. In this case, fresh mozzarella…mmm. Creamy, rich, and oh-so-satisfying.
It contains prosciutto, which is a delightfully salty (and somewhat expensive) Italian ham that I would love to assimilate to bacon, but that would be doing it injustice. It's aromatic and entrancing in its own right. I'll save bacon for my next dish, because… well, because I would eat bacon out of a shoe if it was rendered down and crisped up and beautiful…like it usually is when I make it.
It's a pasta dish, and what's not to love about carbohydrates (except for the calories, which are ignored by me because it's the weekend and I don't count calories on days that end in "Y")
ITALIAN CHICKEN WITH PROSCIUTTO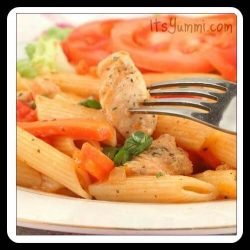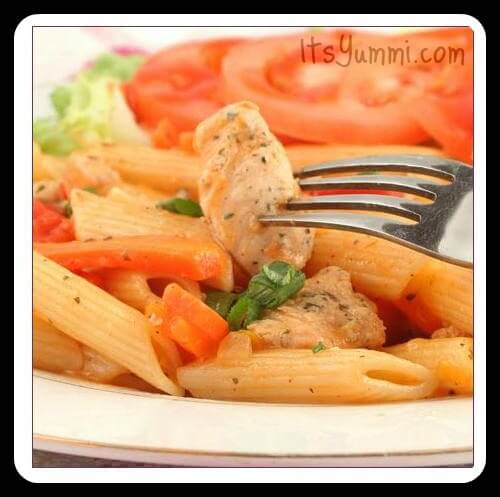 Italian Chicken with Prosciutto
This quick and easy Italian dish is a perfect go-to meal on those nights when your appetite is large but your time to make dinner isn't!
Ingredients
1

Tablespoon

olive oil

4

boneless

skinless chicken breasts

4

slices

prosciutto

4

slices

fresh mozzarella cheese

4

fresh sage leaves

3/4

cup

all-purpose flour

salt and pepper

to taste

Fresh flat-leaf parsley

finely chopped

2

cups

marinara sauce

heated

4

servings cooked penne pasta (or any pasta of your choice)
Instructions
Combine flour, salt, and pepper together on a plate or in a gallon-size zip top plastic bag

Heat olive oil in a 12-inch skillet over medium-high heat until the oil shimmers

Dredge each chicken breast in the seasoned flour, shaking off the excess

Place the chicken into the skillet and brown each side for 2-3 minutes, until lightly browned

Lower heat to medium. Top each piece of chicken with one slice of prosciutto, one sage leaf, and a slice of mozzarella. Place a lid onto the pan. Cook for approximately 5 minutes, or until juices run clear and the internal temperature reaches 163 degrees F.

Serve over cooked pasta topped with marinara sauce. Garnish with fresh, finely chopped parsley.
Nutrition