This shop has been compensated by Collective Bias, Inc. and its advertiser. As always, my opinions are my own.  Thanks for giving me the opportunity to bring back some childhood memories with Juicy Fruit chewing gum, #CollectiveBias!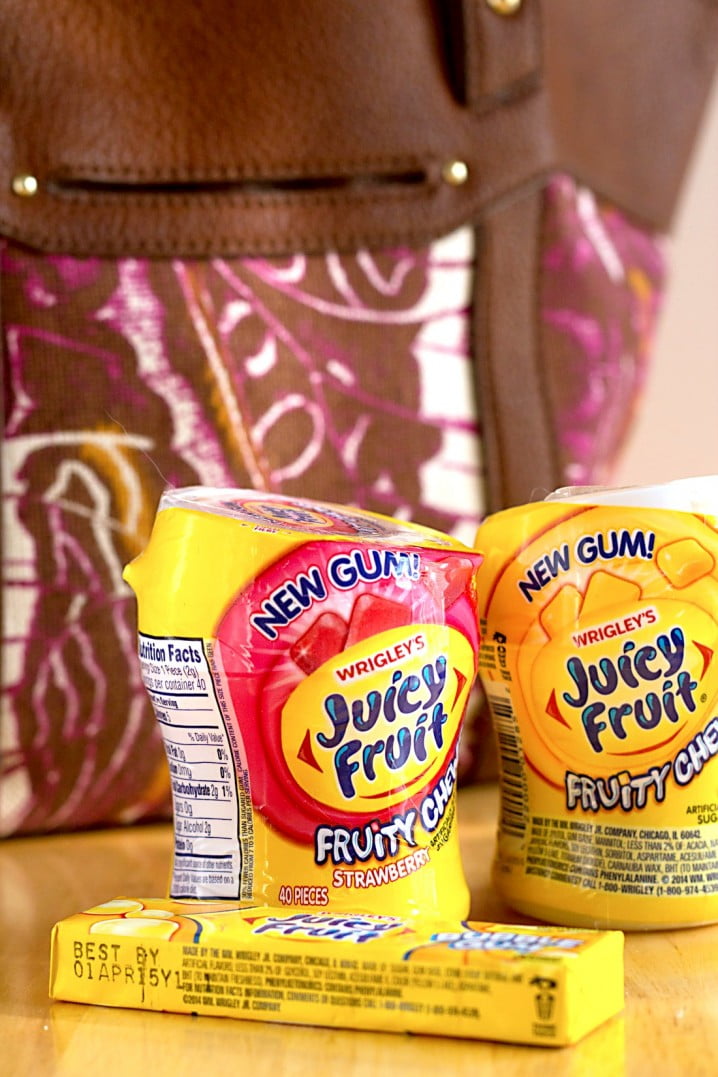 Are you a fan of chewing gum and/or bubble gum?  I most definitely am. My love for gum started back when I was a kid. I remember using my allowance money to splurge on lemon drops, red hots, and packs of Juicy Fruit chewing gum and Bubbalicious bubble gum (is that sticky sweet gum still around?) from the drugstore. Even as an adult, I'm a bit of a gum glutton (say that 5 times fast!).  My purse overfloweth.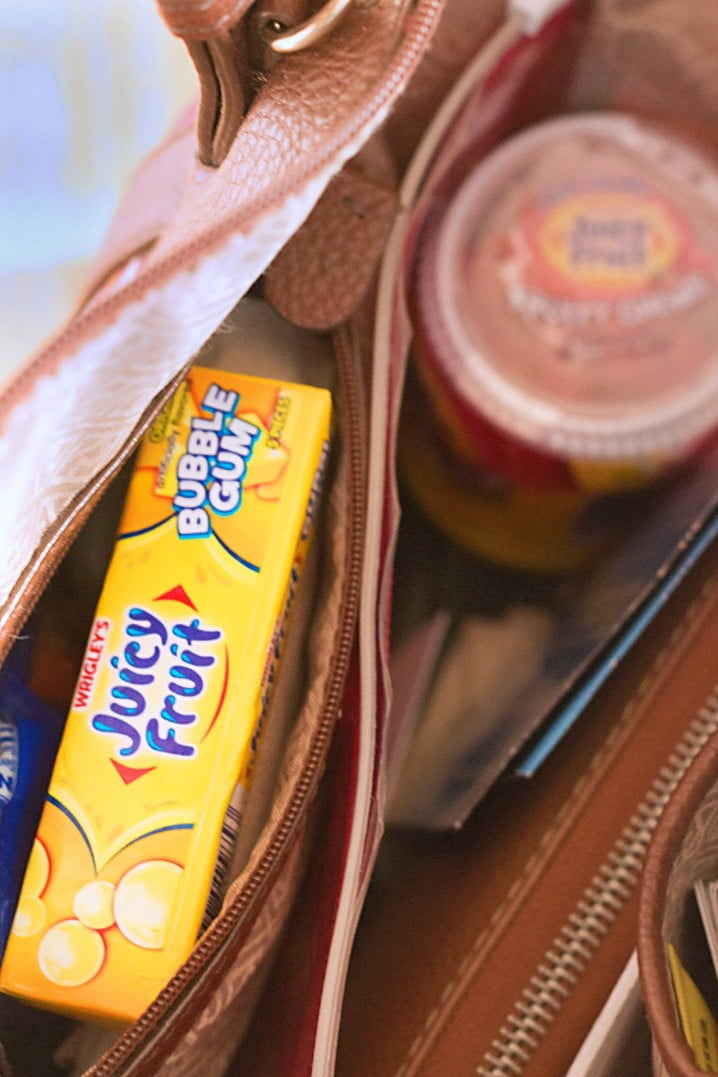 When I quit smoking 5 years ago, chewing gum became my lifeline to sanity for the first several, hair pulling, weeks.  Even now, a couple of packs of gum can almost always be found in my purse. It provides me with a sugar-less treat. It keeps me from eating a tub full of popcorn when Brian and I go to the movies. Oh, and when I'm out in the summer sun, chewing gum helps keep my mouth moist. seriously. What? Stop laughing at me…I'm a little kid in a big person's body.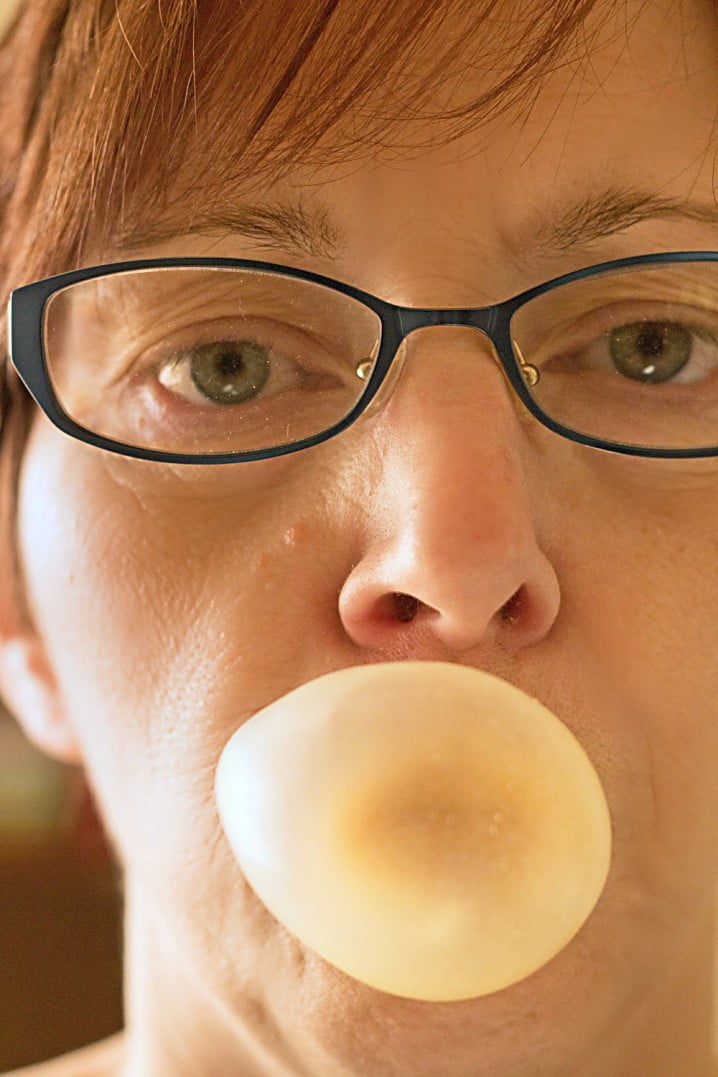 A couple of weeks ago, Juicy Fruit introduced Juicy Fruit® Fruity Chews, a flavorful new variety of chewing gum.  This is no ordinary chewing gum, you guys.  With the first bite, there's a vibrant burst of fruity flavor.  For me, it was fun and love with the first chew!  They also came out with Juicy Fruit® Bubble Gum.  I may be in my 50's, but I don't think I'll ever outgrow blowing bubbles with gum.  It's just so much fun!  Besides, Brian and I have been known to compete to see who can blow the biggest bubbles.  HINT: I win…always. I'm a bubble blowing rock star.  Let's call this my #JuicyFruitFunSide.
Anyway, I found some of the convenient chewing gum canisters and the bubble gum packs smack dab in front of the registers at Walmart last week. Woo to the hoo, because they were giving away free samples during their in-store demo.  Oh, and coupons were attached to the canisters of gum, too!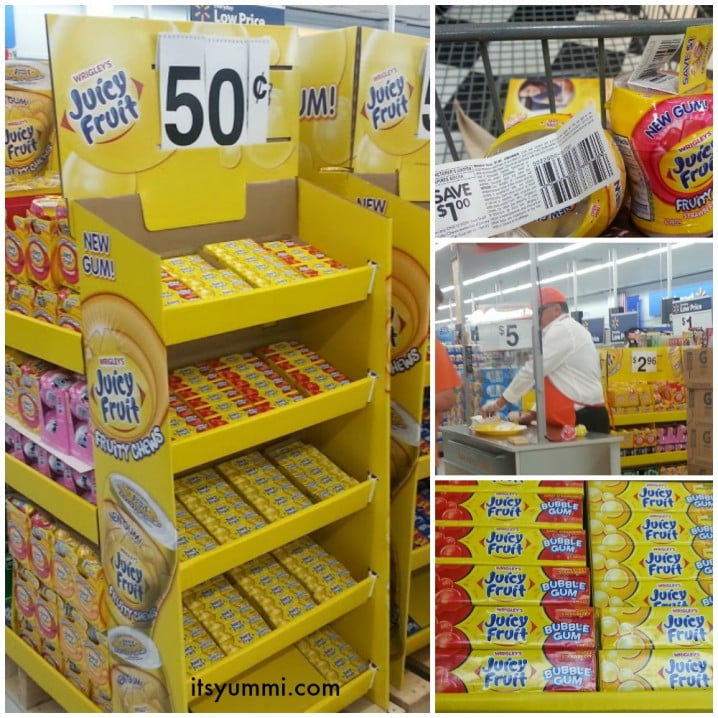 The new varieties come in a couple of different flavors. The original flavor is still around, but there's a new sweet strawberry flavor, and the Juicy Fruit chewing gum varieties are sugar-free.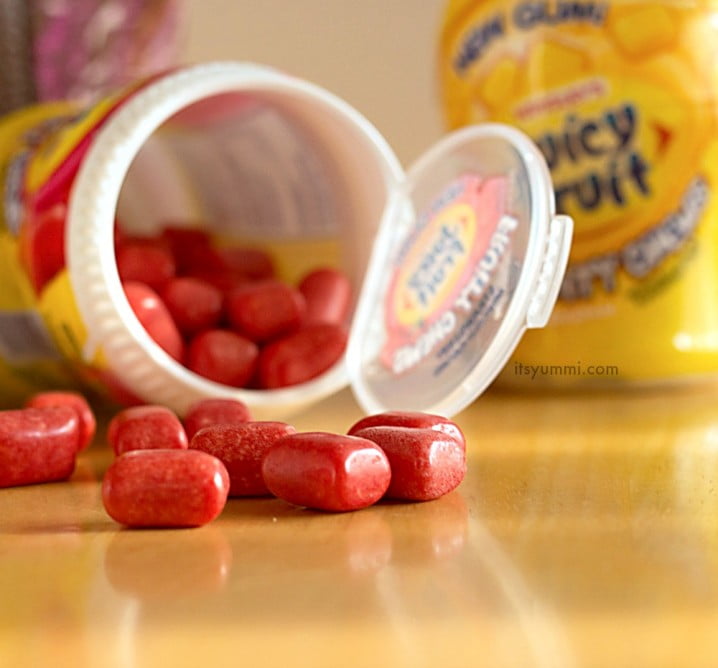 So in my world, the mathematical equation or recipe formula would go something like this: (Flavor + bubbles) x ( fun + gum) = Juicy Fruit chewing gum.
Does that equation sound about right to you?