11 Steps DIY Mcdonald's Cookies Recipe: The Perfect Treat for Any Occasion
Do you crave these chewy and chocolaty McDonald's sweetness as I do? It's the chewiest and softest chocolate chip cookie ever.
Its subtle hints of butter flavor and fantastic texture never cease to amaze me.
After all, it's fascinating how few ingredients these cookies require. Trust me, you've got all the ingredients right in your pantry cupboard.
All you need to do is to get started and they'll be done in under 35 minutes. Why not give this McDonald's copycat recipe a try to satisfy your sweet craving?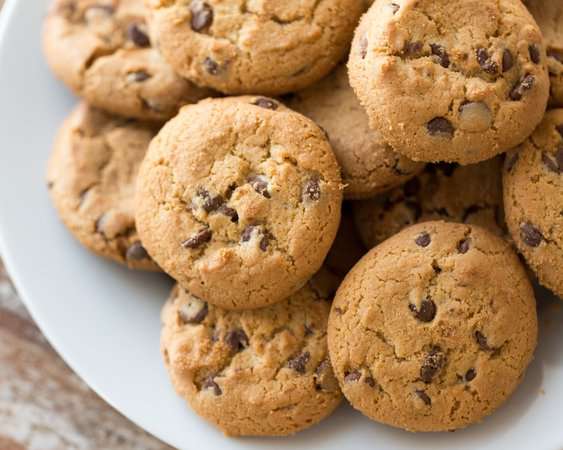 Ingredients
All of the following ingredients should be in your pantry.
| | |
| --- | --- |
| Ingredients | Quantity |
| Egg | 1 |
| Egg Yolks | 2 |
| Butter(unsalted) | 170g |
| All-Purpose Flour | 250g |
| Brown Sugar | 100g |
| White Sugar | 50g |
| Vanilla Extract | 2 tablespoons |
| Baking Soda | 1 teaspoon |
| Salt | A pinch of |
| Chocolate Chips | a cup |
Equipment
2 Large Bowl
Baking Oven
A parchment paper
Sealed Container
Large 2 Spoon
1 Electric Mixer
Time Requirement
The prep time is twenty minutes and the bake time is 15 minutes.
| | | |
| --- | --- | --- |
| Prep Time | Cook Time | Total Time |
| 20 Minutes | 15 Minutes | 35 Minutes |
Mcdonald's Cookies Recipe steps to follow
Step 1: Measure Your Ingredients Carefully
You must be careful in measuring your ingredients to get the best batch of McDonald's chocolate chip cookies.
To ensure there's enough air in the flour, put the flour into your bowl using a spoon.
Step 2: Take a Bowl and Add Flour With Baking Soda to it
Take out a mixing bowl and carefully add your all-purpose flour. Now take a pinch of salt and baking soda to mix.
Step 3: Cream Your Butter and Sugar Well
Take a second bowl, and add your unsalted butter and white and brown sugar.
Take out your mixer and start creaming until you're left with a well-creamed mixture of butter and sugar.
Step 4: Add Your Egg To The Butter Mixture
Crack a large egg into the smooth butter-sugar mixture. Start mixing it well and add two tablespoons of vanilla.
One tablespoon should be enough for those who, hate the strong vanilla smell.
Step 5: Combine The Two Bowls
Add the flour mix you prepared to the smooth butter and sugar mixture.
Put your mixture at low speed and start mixing, until the two batters are perfectly combined. You could use a stand mixer or a hand mixer for this recipe.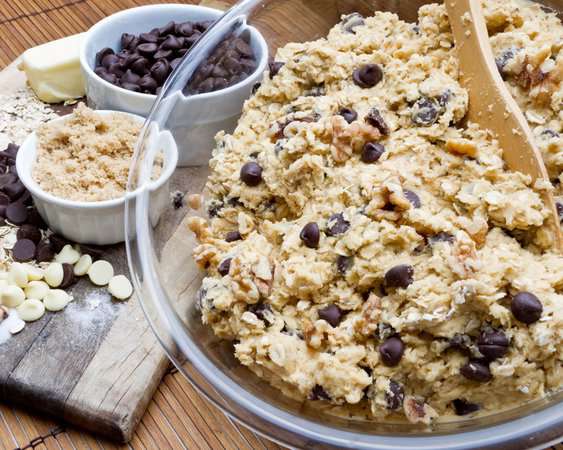 Step 6: Put The ¾ Cup of Chocolate Chips into Your Batter
Clean your hands well with soap. Then take your batter and carefully add your choice of chocolate chips.
Mix them gently with your hands. Don't be stingy with the chocolate chips. Add plenty to make the chewiest cookies possible.
Step 7: Put The Batter in The Fridge
Here's the waiting part that is essential for the best batch of cookies.
Use plastic wrap to cover your cookie batter with chips and chill it in the fridge. An hour should be enough time to chill the batter.
Step 8: Preheat The Oven
Before putting your batter in the oven, preheat it to 170 C (350 F). Remember, this is a must.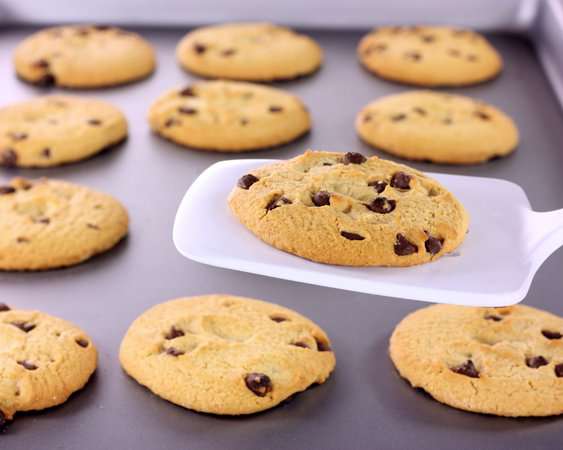 Step 9: Add The Cookies To The Baking Sheet
Take a parchment paper lined baking sheet and spray baking spray. Take a bit from your cookie batter with a cookie scoop and put it on the baking paper.
Rolling them to small balls works too. Just flatten it with the back of your spoon to give your cookies a flattering look.
Step 10: Bake The Cookies
Put your lined cookies in the preheated oven. Cookies should be done in 10-15 minutes. Make sure not to overbake.
Step 11: Let The Cookies Cool
Make sure to cool your cookies on a wire rack and store them in a sealed container to keep them fresh and chewy.
Frequently Asked Questions About Mcdonald's Cookies Recipe
Can I Freeze The Baked Cookies?
Of course, you can. If you have made a second batch and wanna freeze them to serve later, put your chocolate chip cookies in a zip lock bag and put it in the freezer. It will last longer that way.
What Mixer Can I Use To Make Mcdonald's Chocolate Chip Cookies?
You can use any mixture. A stand mixer is usually the best choice for mixing the cookie dough.
Don't worry if you haven't got one. The hand mixer that you've got works perfectly too.
Why Are My Cookies Hard?
When your cookies turn out to be hard but not chewy, usually the culprit is the heat.
This means either your oven was too hot for the dough or you kept cookies in the oven for too long.
That's why it's essential to be super careful about the baking temperature and time to get the softest cookies ever.
If you are a little afraid about baking, begin with a lower baking time and add minutes to it as needed.
What Are The Substitutes For Dark Chocolate Chips?
Well, there are several other choices. You could use semi-sweet ones or white chocolate chips for example.
But remember, the flavors do change with the type of chips. You should stick to dark chocolate chips if you crave authentic McDonald's sweet chocolate chip cookies.
How Much Time is Required To Chill The Cookie Dough?
It would help if you rested your cookie dough in the refrigerator for at least an hour to chill them before baking.
Nutrition Information of Mcdonald's Cookies
Calories are your first thought regarding cookies, isn't that so? These sweet cookies cover nearly 10% of your recommended calorie intake.
They've got carbs, fat, protein, and all sorts of other nutrients, of which a moderate intake is mandatory for your body and you don't have to be guilty about tasting a cookie or two.
| | |
| --- | --- |
| Calories | 180 |
| Fat (total) | 8g |
| Carbs | 22g |
| Protein | 2g |
| Saturated Fat | 4g |
| Dietary Fiber | 1g |
| Calcium | 10mg |
| Sugar | 15g |
| Sodium | 95 mg |
| Potassium | 60mg |
Final Words
If you've got a little extra time on your hands, you should give this recipe a try.
If you follow the instructions carefully, your batch of Mac chocolate chip cookies should be ready in under 35 minutes.
Serve it with a warm glass of milk and you'll be in heaven!
Some delicious cookies ideas;
https://www.tasteofhome.com/collection/the-best-cookie-recipes/