Photo Credit: Sweet Phi
 Do you love a good Twitter Party?  You know I do and I'm excited to co-host a party that is sure to inspire your New Year goals!  On Thursday, January 22nd at 12-1pm CT/ 1-2pm ET, please join my friends and I for the #MyPicknSave Twitter Party where we'll be discussing eating healthier, sticking to those resolutions, and giving you a chance to win prizes!
Many of you know that my attempts to lose weight have been plentiful. Eating healthier used to seem like hard work! I'd start off the year on a great note and then fall on my face by May. I determined that it's because I don't plan my meals well enough in advance, and I get tired of having the same old "diet" foods day after day.  When I shared my chicken paprikash recipe with you last week, I realized that healthy, low calorie dishes can definitely be full of flavor!  It's all about using fresh ingredients, and my local Wisconsin grocery store, Pick 'n Save is here to help us all do that.
 Join me and RSVP for the #MyPicknSave Twitter Party on SoFabChats!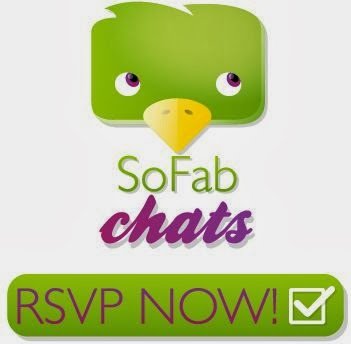 DATE: Thursday, January 22nd
TIME:  12-1pm CT/ 1-2pm ET
PRIZES: 5 – (1) $100 Pick n Save Gift Cards
EARLY BIRD PRIZE: 1 – $50 Pick n Save Gift Card
HOSTS: @OutnumberedMama, @littlemamajama, @ItsYummi, @ThriftyJinxy and @_Karen
SPECIAL GUEST: @PicknSaveStores
RULES: #MyPicknSave Twitter Party Official Rules
RSVP & PARTY GRID: #MyPicknSave Twitter Party Page
Tweet it loud and proud!
Join #MyPicknSave Twitter Party 1/22 12pmCT/ 1pmET. Eating better! Prizes $550! Rules/RSVP: http://t.co/Cy4DeZYSn9 #ad #cbias

— Becca ~ It's Yummi! (@ItsYummi) January 14, 2015


How To Participate In A Twitter Party on SoFabChats!
TIP: How to join a Twitter Party – sign in! Before party starts, click on the green "Sign In On Twitter" bar at the top of the page!
TIP: Who to follow at a Twitter Party? Follow the Party Team by clicking on the Twitter handle links on the RSVP page!
TIP: Want to win Twitter Party prizes? RSVP by clicking on RSVP button before you join the party, follow everyone on the Party Team, and tweet with the party hashtag during the party to be eligible!
TIP: How to win the Early Bird prize? Watch for chance to share a tweet when you RSVP for chance to win!
TIP: Special deals and brand coupons? Keep that option checked when you RSVP for the party!
TIP: New to Twitter parties? Watch your column and Party Team tweet columns – they are slower paced and easier to follow!
TIP: Where to find Twitter Parties? Check out the SoFabChats Twitter Party Calendar to find more fun parties to attend!
Find more helpful Twitter Party Tips on SoFabChats!