Peanut Butter Chocolate No Bake Cookies
These peanut butter chocolate no bake cookies are made with rolled oats, natural peanut butter, and dark cocoa. They're a super easy and quick way to get a chocolate fix, and today is the perfect day for that fix, because it's National Chocolate Day!
There's another, much more important reason that I made these chocolate no bake cookies, though. I made them in loving memory of a dear food blogging friend and huge lover of chocolate, Joan Hayes, of the food blog Chocolate Chocolate and More.  Joan suffered a massive heart attack and passed away peacefully in her sleep last week at the young age of 49, leaving behind three wonderful children. Today's recipe is one that Joan created. I adapted Joan's chocolate no bake cookies recipe a tiny bit, but not much.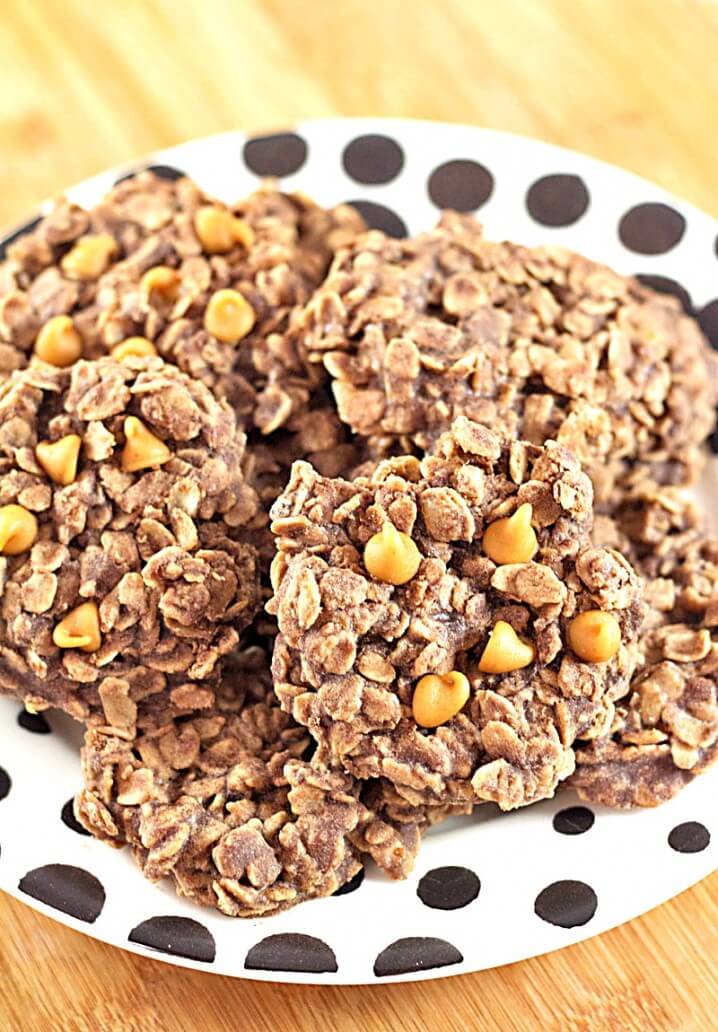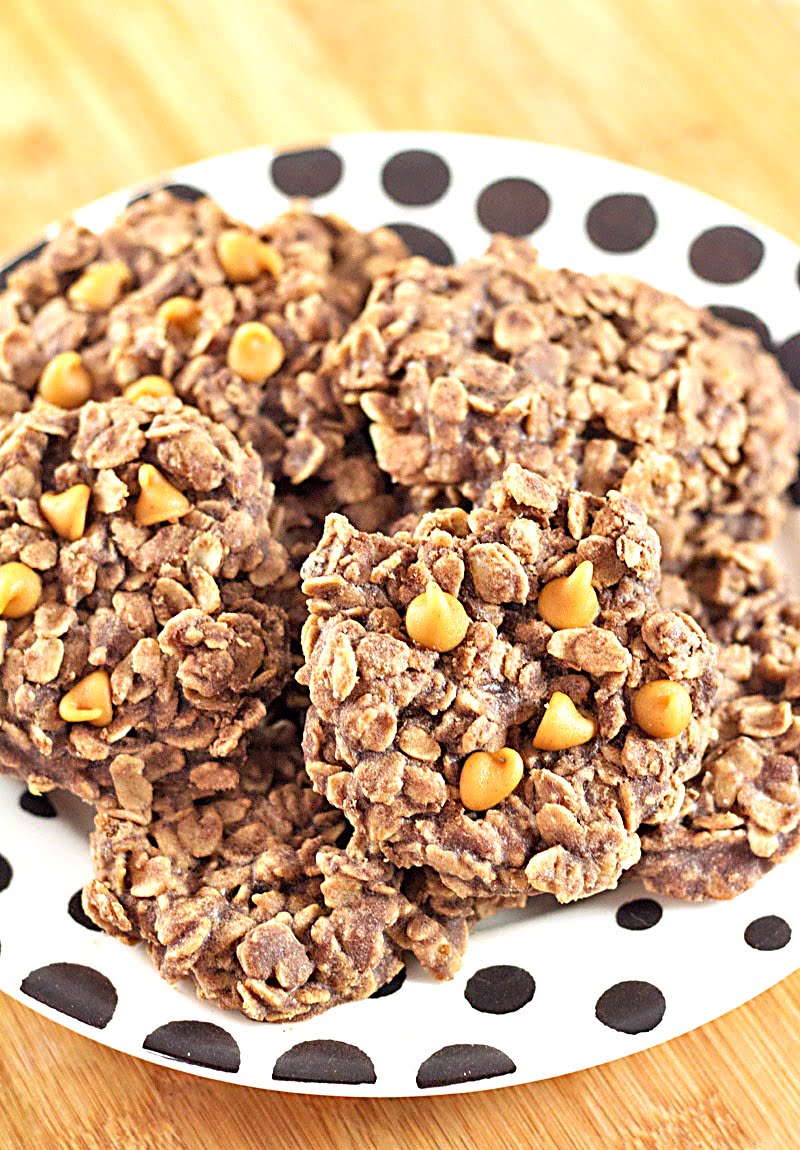 Unfortunately, I never had the opportunity to meet Joan in person, yet I was fortunate enough to do some virtual assistance work for her, and we chatted often. She was selfless, genuine, beautiful inside and out, incredibly creative, intelligent, and just an overall wonderful woman and friend.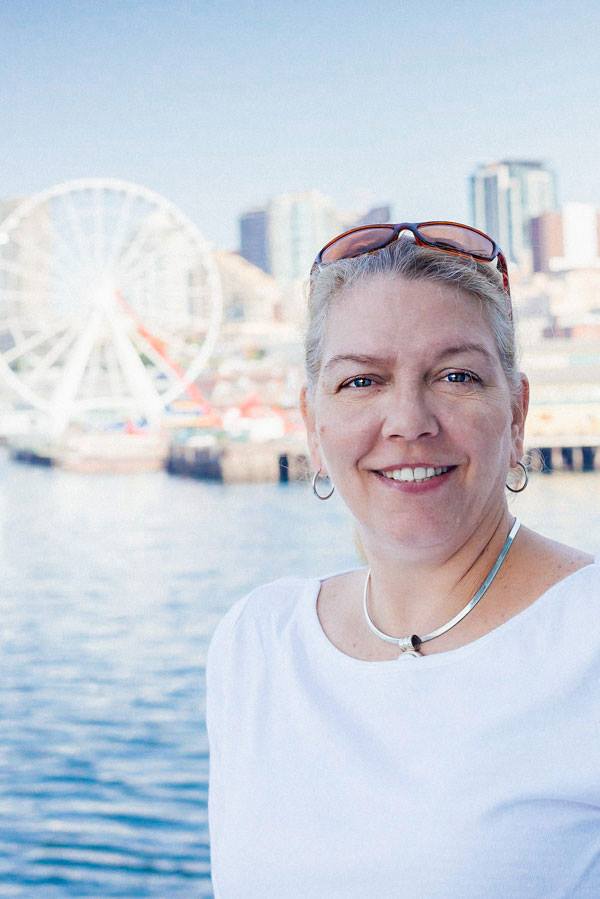 Aside of being a great mom to her three children, Joan's passion and love was creating chocolate-loaded recipes for her fans. Joan had over two million Facebook fans, you guys. That's a lot of chocolate lovers in one place! Joan loved chocolate so much, one of her favorite hashtags to use on social media was #ChocolateEveryDamnDay.
She was also incredibly generous with her social sharing. When Joan shared a recipe link from another blogger on her Facebook page, it would send boatloads of traffic to that person's website. With every click on a link that leads to a website, the blogger earns income from the ads on their site, so more visitors means more income. Joan could have easily shared just her own recipes on her Facebook page, but she never did.
One of my very first encounters with her was when she shared my homemade baking mix (DIY Bisquick) recipe link. This little website of mine saw so much traffic, it nearly crashed! I was indebted to her and I told her as much. She just sent me a message back saying that it brought her happiness to share content from others. It was her way of giving back to the community.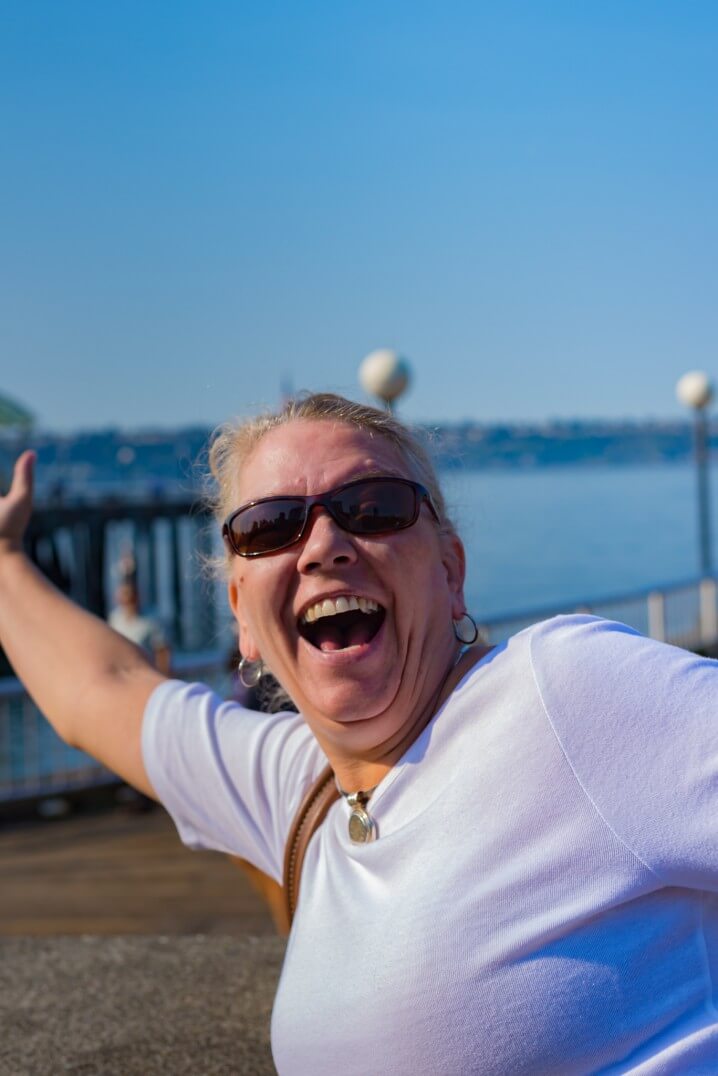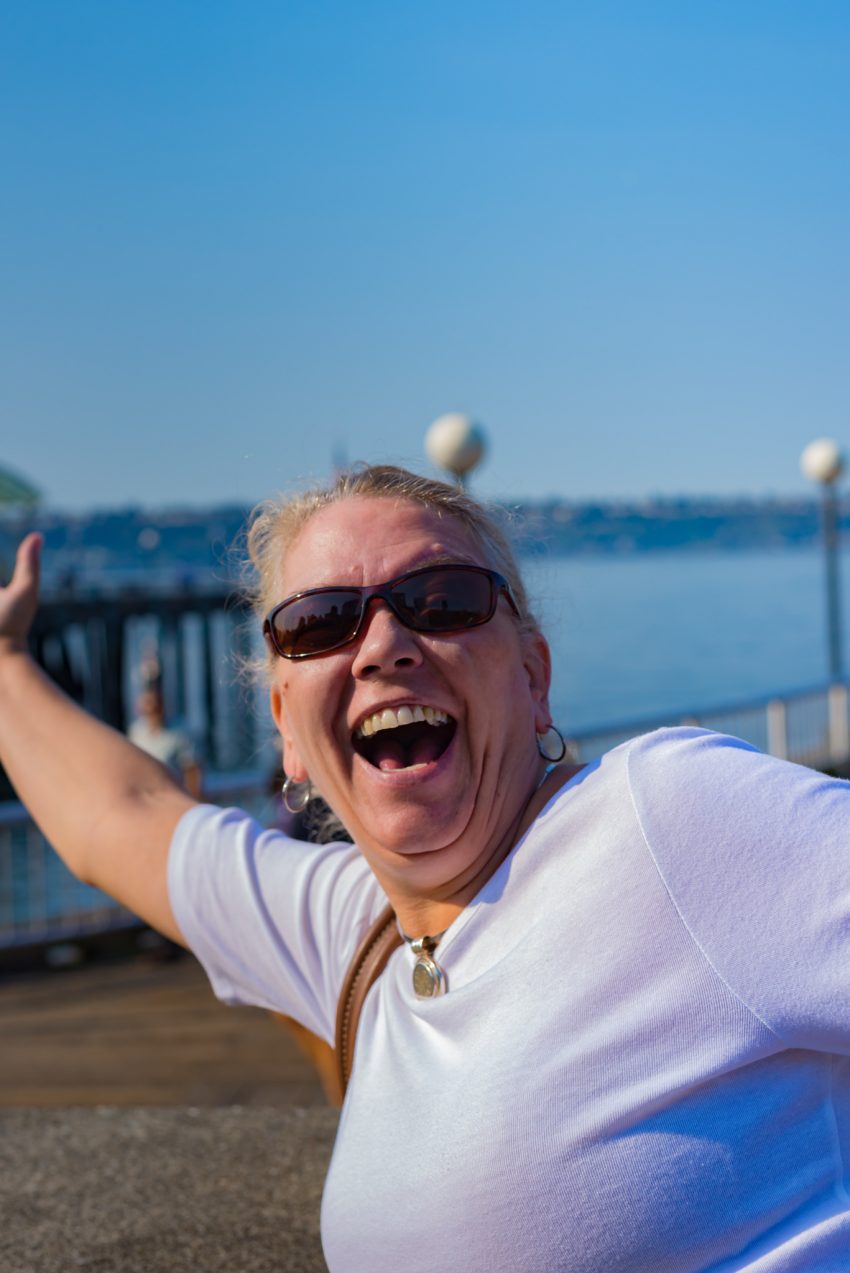 The food blogging community is very tightly knit, so word of Joan's sudden and unexpected death has left us all a bit shell shocked. We all wished that there was a way we could get together and comfort one another, but we're scattered across the world, so we made a decision to honor Joan today by making a favorite chocolate-loaded recipe of hers. After all, what's a more fitting tribute than a #ChocolateForJoan day?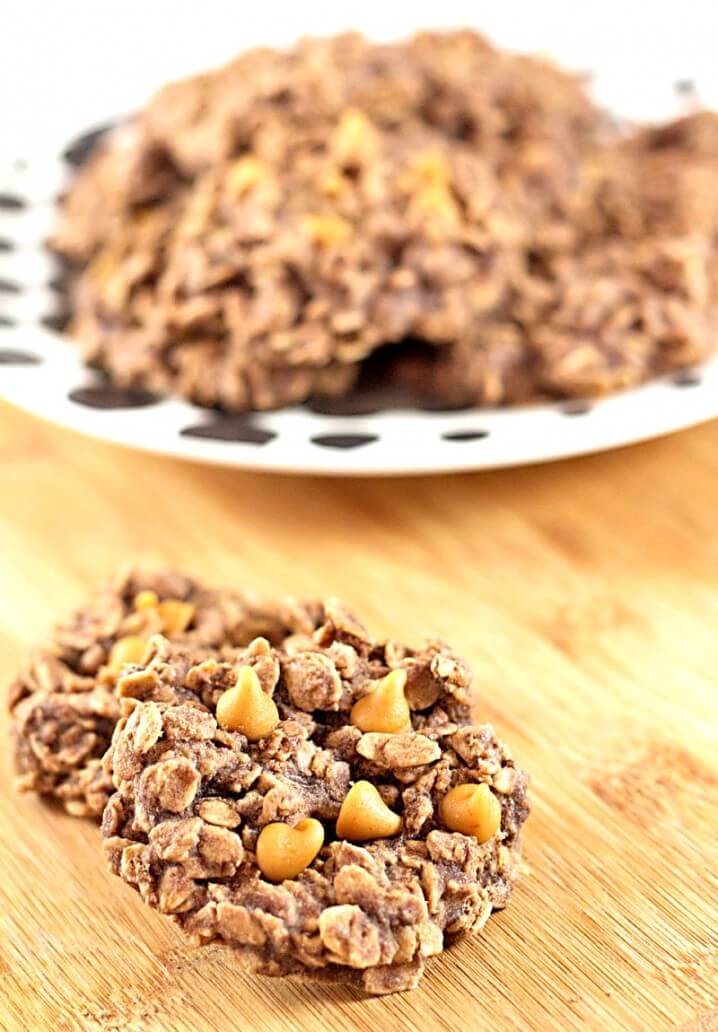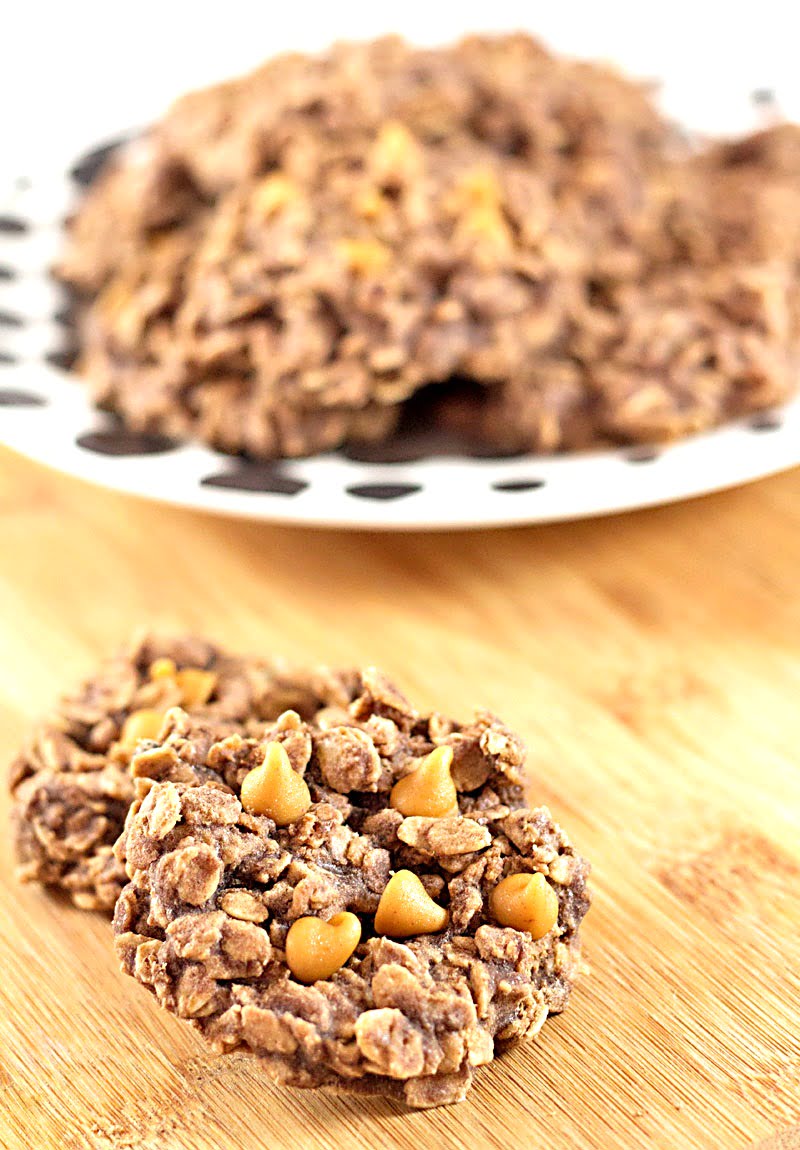 These peanut butter chocolate no bake cookies have been on my "must make" list for so many years that I've lost track. They're the perfect go-to recipe because they don't require baking and they can be whipped up in 5 minutes… literally! In another 30 minutes, they're set up and ready to eat. Joan's recipe is simple and delicious. Joan loved her sugary sweets, so of course, there's quite a bit of sugar in her recipe. I wanted to keep the carbs a little bit lower, so I used half the amount of sugar called for in her recipe and I used an all natural, lower sugar peanut butter. (The recipe below reflects my revisions.)
You may notice that I added peanut butter chips to a few of the cookies, too. That's just because I had them in the pantry and figured the extra peanut butter flavor and crunch certainly wouldn't hurt the cookie at all. I left them out of the recipe, but if you want to add chips of any flavor, just add them to the cookies after you've scooped them onto the waxed paper to set up. Don't stir them directly into the ingredients because the temperature is too warm and they might melt.
I hope you enjoy this no bake cookies recipe!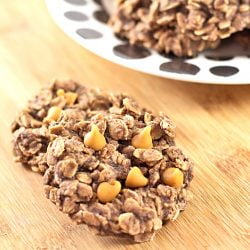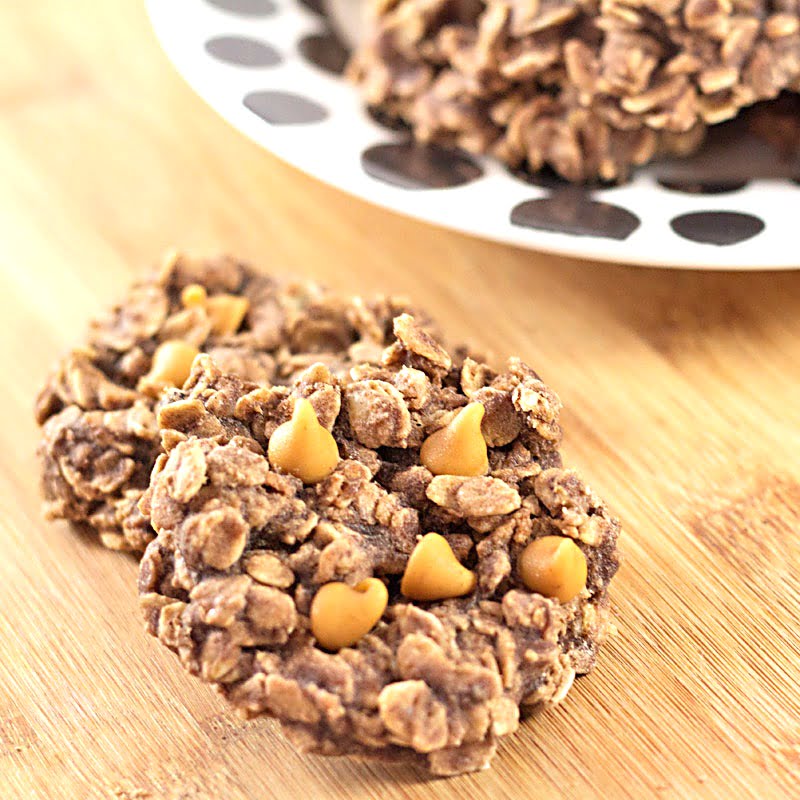 Peanut Butter Chocolate No Bake Cookies
These no-bake cookies are loaded with rolled oats, natural peanut butter and real dark cocoa. They're a quick go-to snack or dessert. 5 minutes prep and in 35 minutes they're ready to eat!
Ingredients
4

ounces

(1/2 cup) unsalted butter

1/3

cup

unsweetened cocoa powder

4

ounces

(1/2 liquid cup) milk (I used unsweetened almond milk)

7.5

ounces

(1 cup) granulated sugar (I used a cup-for-cup

low glycemic sugar substitute)

1/2

teaspoon

salt

1

teaspoon

vanilla extract

1/2

cup

natural

low sugar peanut butter

3

cups

old fashioned rolled oats (don't use instant oats)
Instructions
In a 2 quart saucepan over medium-high heat, stir together butter, cocoa powder, milk, sugar, and salt. Stir constantly until mixture comes to a rolling boil. Continue boiling for 1 minute.

Remove pan from heat and stir in vanilla extract and peanut butter until smooth. Fold in oatmeal to coat.

Drop by 2 tablespoon fulls (or use a large cookie scoop) onto sheets of parchment or waxed paper. Let cookies set up for 30-45 minutes before serving.

Cookies can be stored in refrigerator or at room temperature in an airtight container for up to 5 days. If well wrapped, they can also be frozen for up to 4 months.

If large cookie scoop is used, this recipe will make 18 cookies. If small cookie scoop is used, you'll get approximately 3 dozen cookies.
Nutrition
Calories:
191
kcal
Carbohydrates:
24
g
Protein:
4
g
Fat:
10
g
Saturated Fat:
4
g
Cholesterol:
14
mg
Sodium:
70
mg
Fiber:
2
g
Sugar:
13
g